Kenan Thompson Reunites With "All That" Costar Josh Server at Hollywood Walk of Fame Ceremony
Kenan Thompson officially has his own star on the Hollywood Walk of Fame! On Thursday, Aug. 11, Thompson's star was welcomed onto the prestigious Los Angeles landmark at a ceremony attended by his family and speakers that included other comedic icons and some of Kenan's oldest co-stars.
Thompson has been bringing laughter into homes from the moment he burst onto our screens in his breakout role on the cast of Nickelodeon's 1994 hit sketch comedy show "All That." From then on, his status as a comedic icon only grew with roles in the "All That" movie spinoff "Good Burger" and "Kenan & Kel." Ultimately, he landed a spot on the prestigious cast of "Saturday Night Live" in 2004 and made "SNL" history by becoming the longest-running cast member, as his upcoming 20th season on the show approaches. Thompson has appeared in over 1,500 sketches on the show, originating hilarious roles in some of the show's most iconic musical bits, like "What's Up With That," "Diner Lobster" and "Come Back, Barack."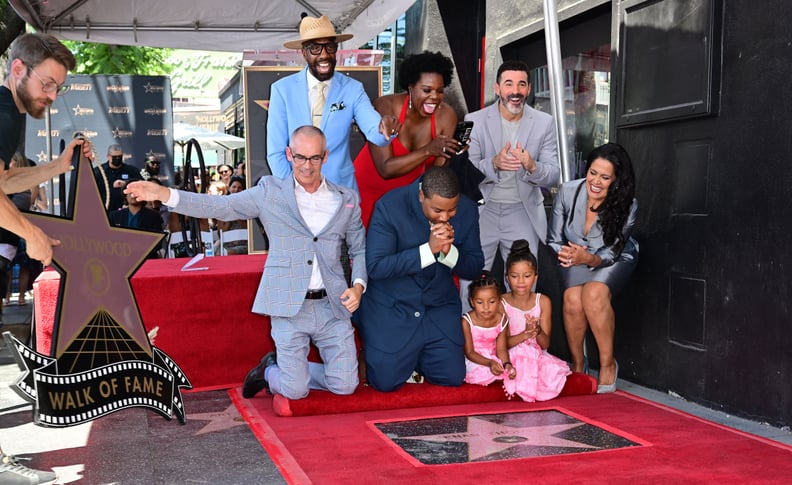 Comedians from every era of Thompson's career honored him with speeches at the ceremony, including Josh Server, Thompson's "All That" co-star and friend of 30 years; J.B. Smoove, who appeared on "Saturday Night Live" alongside Thompson in his early days on the show and lovingly called Thompson Keenan 'Dimples' Thompson; and Leslie Jones, who starred on "SNL" with Thompson from 2015 to 2019 and said that, when she met him, she felt as though she already knew him for 20 years because of his impact.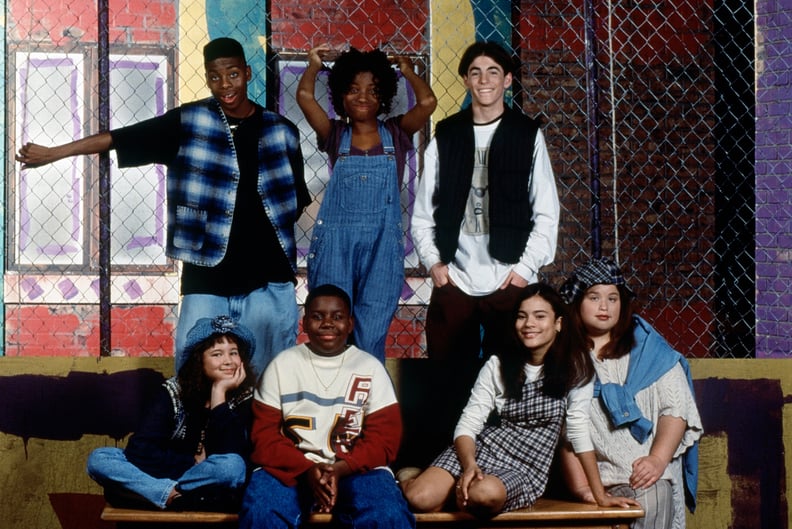 "Kenan Thompson is the voice of a generation," Ana Martinez, Producer of the Hollywood Walk of Fame, said in a statement on the Walk of Fame website. "From 'Kenan and Kel' to 'Saturday Night Live,' Kenan has been making folks laugh for nearly 30 years. In celebration of his upcoming 20th anniversary on "SNL," we thought it would be fitting to place Kenan's star next to the star of the man who gave him his job, Lorne Michael."
Thompson's star will be installed right next to "SNL" creator, Lorne Michaels's. "You know, I never thought any of this would be possible. I just wanted to act and entertain and have a good time and put smiles on my family members' faces, and that grew into the world now, apparently," Thompson said in his speech. ". . . It's just an honor and a privilege going in next to the GOAT Lorne Michaels."
Thompson will add another accomplishment to his storied career when he hosts the 2022 Emmys on Sept. 12. You can watch Thompson's Hollywood Walk of Fame ceremony in its entirety below.