Grey's Anatomy: Why Derek Shepherd Came Back For Season 17
Yes, That Was Exactly Who You Think It Was at the End of Grey's Anatomy's Season 17 Premiere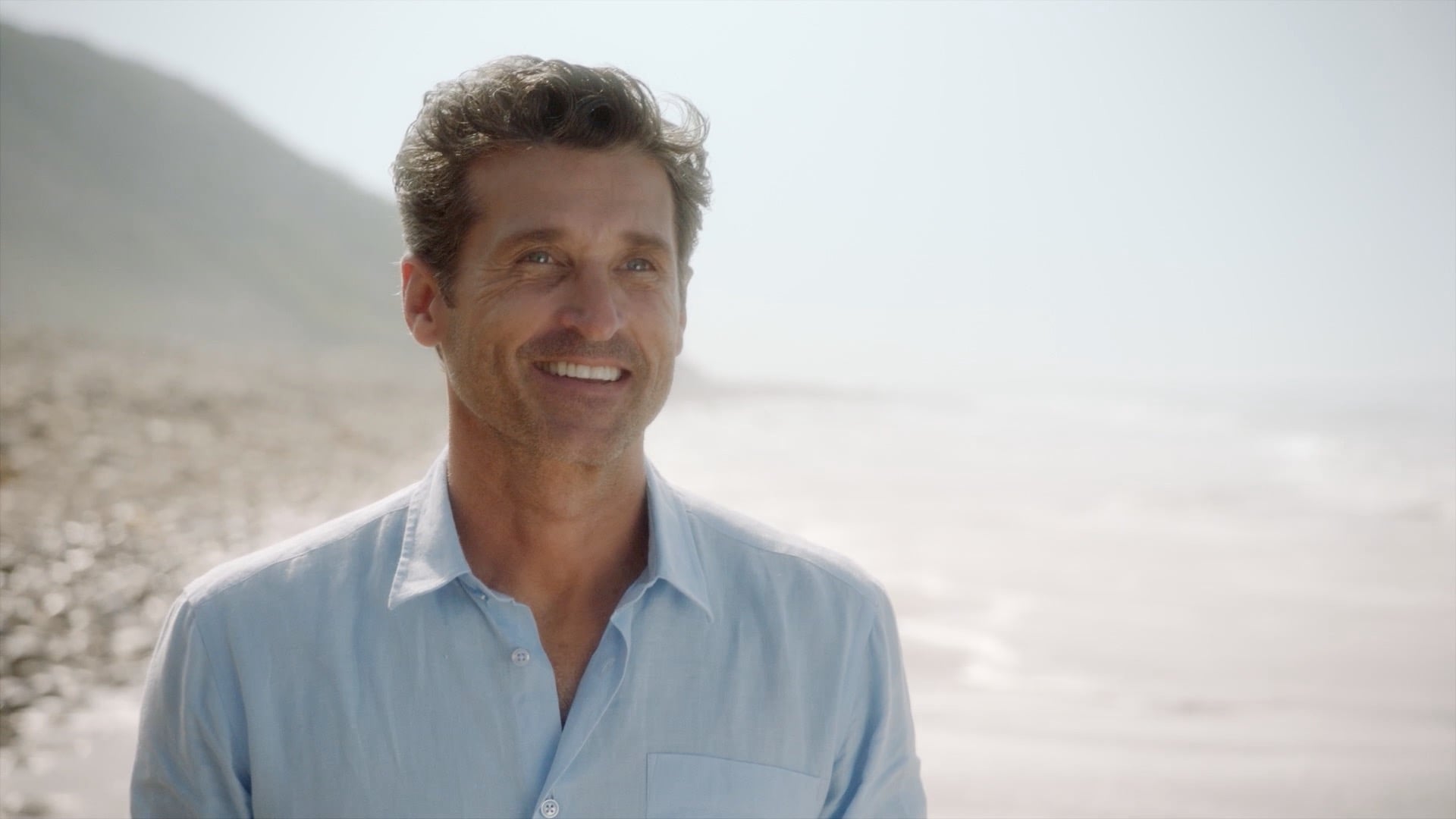 It's been ages since Grey's Anatomy first premiered, and yet the show keeps taking us by surprise. During the jam-packed premiere of season 17, we saw couples that broke up, a newborn got his name, and Meredith Grey collapsed in the parking lot of Grey Sloan Memorial Hospital, leading up to the return that no one expected: Derek Shepherd, himself. No need to pinch yourself, you're not the one dreaming!
That's right, Patrick Dempsey's McDreamy made a surprise return in one of the series's biggest twists yet. Derek passed away in an April 2015 episode that left both fans and his wife Meredith Grey devastated and, although he's made brief appearances in the form of flashbacks, this is the first time the actor has returned to reprise his beloved character. And in a clever callback to his infamous nickname, he appears on a beach in Meredith's dream.
While his appearance brings us more questions than answers, there's one thing we know for sure — Derek is still very much dead. This isn't like the Alex and Izzie situation where someone disappears and is just dead to fans — we all saw Derek die. We mourned with Meredith and their kids. It's clear Meredith is having a dream caused by whatever made her faint. There's definitely a reason to be concerned about that, but right now, we should just bask in the joy of seeing Meredith with the man she's loved more than anyone else and who is her true romantic soulmate (sorry Deluca!). Showrunner Krista Vernoff posted a supersweet photo of Ellen Pompeo and Dempsey filming their scenes on her Instagram page, and wow, the feels are strong!
According to an interview with Deadline, Pompeo was the one to think of inviting Dempsey back to the show. "There's just so much darkness, and we knew that coming together would be a little ray of light," she explained. "And so, I think we had the same idea, at the core, to want to help people and bring a smile to people's faces."
Dempsey was more than happy to rejoin his former TV family, saying that it was "great to see everybody" and noting how the dynamic of the cast and crew had changed since he had been part of the show. But as Pompeo says, the two have a chemistry that's easy to fall back into, "like riding a bike." She adds, "It was very healing to come back, and know that we're doing something good, putting out a positive story, a healing story, going to make people smile, and I think, for me, I'm really grateful for the opportunity to be able to be at this place in the show where we can do this."
Vernoff revealed that Dempsey would return for three more times and emphasized that his return is a "joyful" one. So, while our hearts may break seeing Derek and Meredith reunite on our screens after such a long time, at least it won't be torn to shreds again. Let's just enjoy the good times while we can!