Alex Karev Has Officially Left the Building — Here's How Grey's Anatomy Said Goodbye
Grey's Anatomy finally answered the question behind the disappearance of Alex Karev, and it's a doozy. After several episodes with characters explaining the doctor's absence away with him being in Iowa taking care of his mother or just noting that he was "going through something," the official goodbye episode revealed that Karev left Grey Sloan Memorial to reunite with his ex-wife and first true love, Isobel "Izzie" Stevens, M.D.
If your mind is attempting to reboot right now, same. While many fans were worried (or hopeful) that Karev would get written out of the show in a tragically fatal way similar to other fan-favorites, the show took a very different route with this particular goodbye. Since original cast member Justin Chambers made his final appearance on the show back in November 2019, the episode mainly consisted of footage from earlier seasons as Meredith, Jo, Bailey, and Webber read lengthy letters he left behind. Though he doesn't appear, Chambers provided voiceover for the letters (though we don't see Webber actually read his). Keep reading to see how it all went down.
What Does Alex's Letter to Meredith Grey Say?
To Meredith, Alex begins his letter by explaining that he didn't go to see her because she would convince him to stay. "You were always the one to set me straight," his letter reads as clips highlight the journey their relationship has taken since they first met. The bits of footage showcase their start as residents — when Karev was a machismo jerk hitting on anyone that could still breathe — to their later years, as their friends' paths took them away from Grey Sloan and left them as each other's "person." Karev admits that he doesn't want Meredith to convince him to come back because the one good thing in life isn't at Grey Sloan anymore. It's back in the arms of Izzie.
He goes on to explain that the two got back in contact after he reached out for help when Meredith was in danger of losing her license and needed references. As flashbacks of Karev and Izzie's past fill the screen, the former Chief of Grey Sloan Memorial discloses that while speaking with Izzie, he learned that not only was she now a mother of twins, but she was the mother of his twins. Five-year-old twins named Alexis and Eli who want to be doctors, as Izzie saves lives working as a surgical oncologist. Karev explains that Izzie used their frozen embryos from seasons ago to have the twins, and meeting them spurred Karev to leave everyone in Seattle behind to live on a farm with his twins and his former love.
"You always said Cristina was your person, then I was your person," Karev tells Meredith. "But you were your own damn person — a force of freaking nature. You never needed anyone but you." He tells her that, though he loves Jo, he hopes Meredith never tries to get him to go back to Grey Sloan because he's "exactly where I'm meant to be."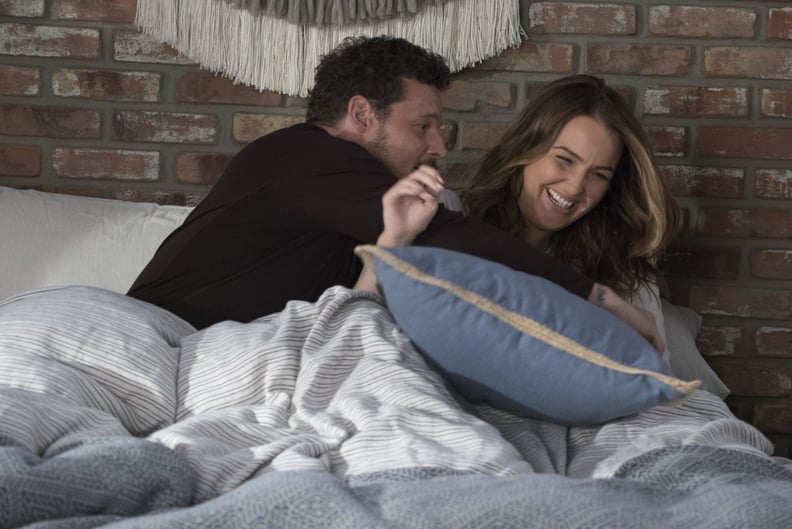 What Does Alex's Letter to Jo Say?
Admitting that this letter is officially the worst thing he's ever done, Karev begins his letter by telling his wife that he loves her. He tells her that she deserves more than a letter and what he's doing to her, but he has to tell her that he is still in love with Izzie. He relays the same thing he told Meredith; that he initially reached out to Izzie for Meredith's trial. But he explains that as they began speaking, it felt like they were "frozen in time," and naturally fell into their old rhythms. He admits that if it were just about being torn between two women, he would be able to walk away from Izzie. "But Izzie has my kids," he emphasizes, telling her that he knows she understands what that means.
He explains that he needs to stay with his kids to give them the two-parent household that both he and Jo never had. "I wish getting what I always wanted didn't have to hurt you in the process," he says to her. He goes on to tell her that he's already signed divorce papers, leaving her everything, including his shares in Grey Sloan Memorial. "Thank you. I'm sorry. I don't know how to end this," he finishes his letter. "I don't want to. Goodbye."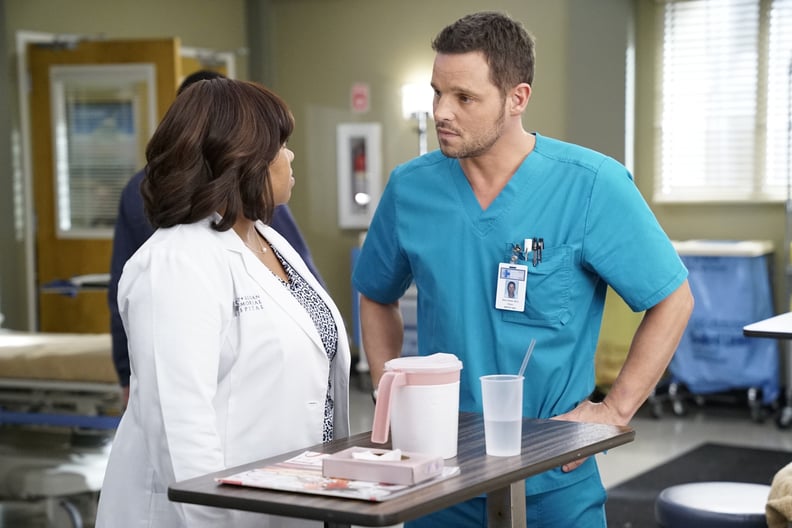 What Does Alex's Letter to Miranda Bailey Say?
"You let me grow the hell up," Karev admits to Bailey in his letter to her. He explains that unlike all of his other teachers, Bailey gave him crap when he needed it and helped him become the man he is today (barring the whole situation where he left everyone who meant the world to him with only letters to say goodbye). He admits that he could never repay Bailey for all the things she taught him, noting that "you kicked my ass and asked more of me, more than anyone." He attributes his growth into an amazing surgeon and an "okay guy" to her, while also breaking her brain by revealing that he's left to take care of his twins with Izzie. "Goodbye and thanks," he ends his letter. "I love you, Dr. Bailey."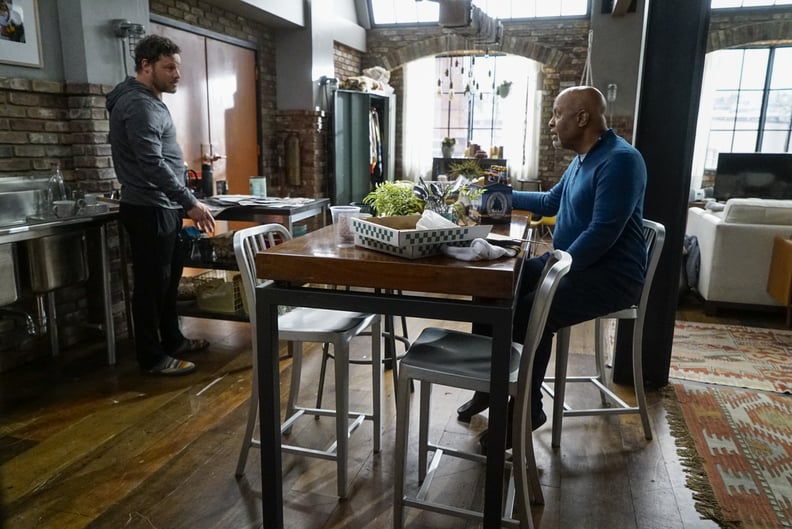 What Does Alex's Letter to Richard Webber Say?
We never actually get to see Webber read his letter from Karev because he tosses the paper into the trash before his AA meeting. But he does reveal the contents to his group, explaining that while reading the letter, he initially wanted to throttle Karev. He was mad at him for abandoning all the work he's put in at Grey Sloan (16 years worth of work!) and the beginning of their renovations at Pac-North. But he notes that what makes him truly upset is that Karev said goodbye with a letter, robbing Webber of the chance to say anything in person and close their chapter properly. He openly mourns the loss of a former student, a peer, and a friend, noting that it feels like he's losing everyone important to him.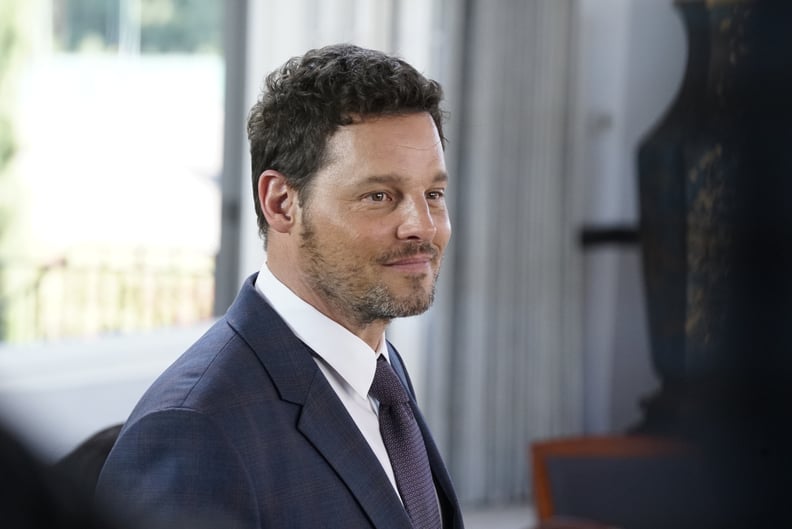 The episode draws to a close as Jo signs the divorce papers, Bailey and Ben agree to officially adopt a teenage boy, and Meredith begins to explain to her daughter that "Uncle Alex" no longer lives in Seattle. This ending is seemingly sentimental and supposed to signify a dream ending for Karev, but it's really a step back for the doctor who's come such a long way over the last 16 seasons. Sure, the Karev of season six may have dropped everything to "take the easy way out," as he says in his letter. But the Karev we know by the middle of season 16 would never. He literally just officially married his wife, was building a brand-new program at Pac-North, and was committed to his life in Seattle.
Understandably, his ending would feel rushed since it's happening midseason, but for such a long-standing character to have an ending be so completely out of character is a little crushing. Alex Karev has been over Izzie Stevens for ages now and he was doing so well with Jo that it hurts to see so much of his character development be cast aside for this "happy ending." As heartbreaking as it was to experience, we would have rather had another 007 situation! Goodbye, Dr. Alex Karev. You seriously deserved better.