Blessed Be the Fruit: We Have All Kinds of Details For The Handmaid's Tale Season 3
Can you believe it's already been more than six months since we witnessed the harrowing second season finale of The Handmaid's Tale? Since then, it's been an agonizing wait for any word pertaining to the next installment. Luckily, we did get news early on that the show had been renewed for its third season, but when it came down to brass tacks, pickings were pretty slim. Until now.
This week, two new cast members were added to the third season, and that inspired us to do as much digging as possible to give you the dirt on the show's next bank of episodes. As it turns out, there are some things out there that give hints about what's on the horizon. The best news is that the new season may not be as dark as its predecessor; we may see an actual rebellion brew before we run out of new episodes. Curious to see what else we were able to unearth? Let's dive in.
01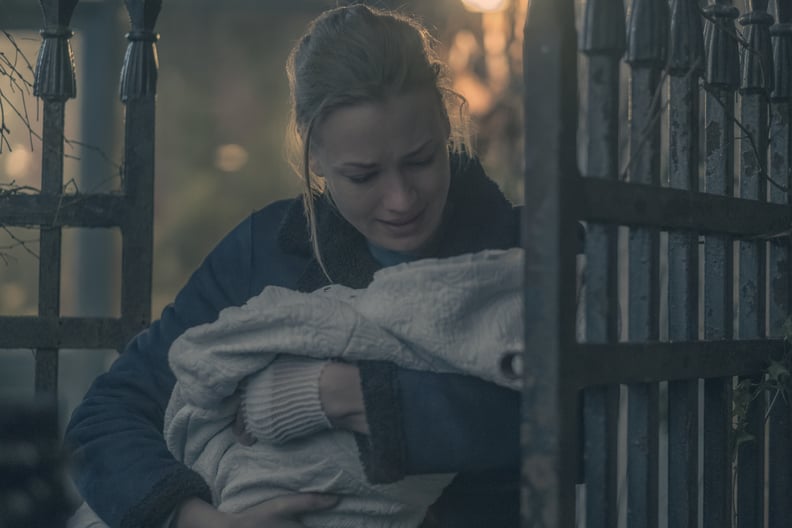 The Repercussions of the Finale
It should come as no surprise that the second season finale will be a launching point for what's to come. There are a lot of moving parts in that final sequence, in which June nearly pulls off the perfect escape.
Of course, Rita is the one who orchestrates the affair through an underground network of Marthas, but Nick is there to help June along. Then we have Serena, who sees the whole thing going down and eventually releases her hold on Nicole, the daughter given to her by June. During a Summer 2018 screening of the season two finale, showrunner Bruce Miller said she may have regrets about that decision. "I'm not sure whether she'd be so quick to let go of the idea of a child just because she made a decision in a moment."
Meanwhile, Amanda Brugel is ready for this emboldened Rita. "At the end of Season 2, I know where she's going," she told Vulture. "Now I have her voice, so I'm ready to use it."
Then there's Commander Lawrence (Bradley Whitford), who also has a hand in June's near-escape. "You never know what he's willing to do and what he's not willing to do," Miller told The Hollywood Reporter. "He seems a little gone, with a glint in his eye. So that makes him very tough to predict, what he's going to do. He can be helpful, or not so helpful. That's the kind of character we like, someone who is interesting and consistent, but in the end, unpredictable in some really basic and important ways."
As for Nick? He's probably going to be lying out of his ass to make sure he's safe. We've got so many fingers crossed. For everyone.
02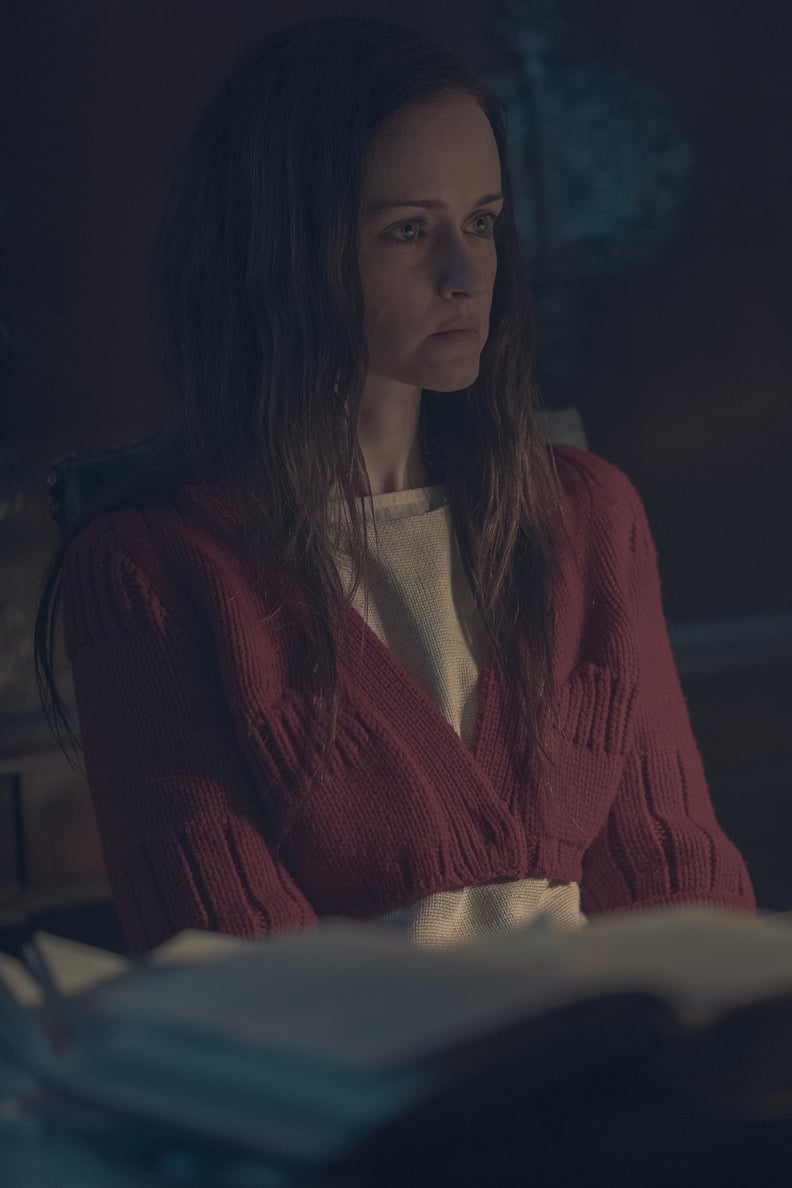 Emily's Escape From Gilead
By the way, there's another aspect of the escape to consider: Emily, who has taken the deal and taken June's newborn baby girl, Nicole, along with her. According to CNN, this journey won't be a sure thing. Instead, we'll follow her as she attempts her harrowing Gilead escape. "There's a lot of people who want [Nicole], including the whole country of Gilead, if she happens to get out. So I think it's a huge puzzle piece of our world," Miller said. "She's the next generation that they're all doing all of this for."
03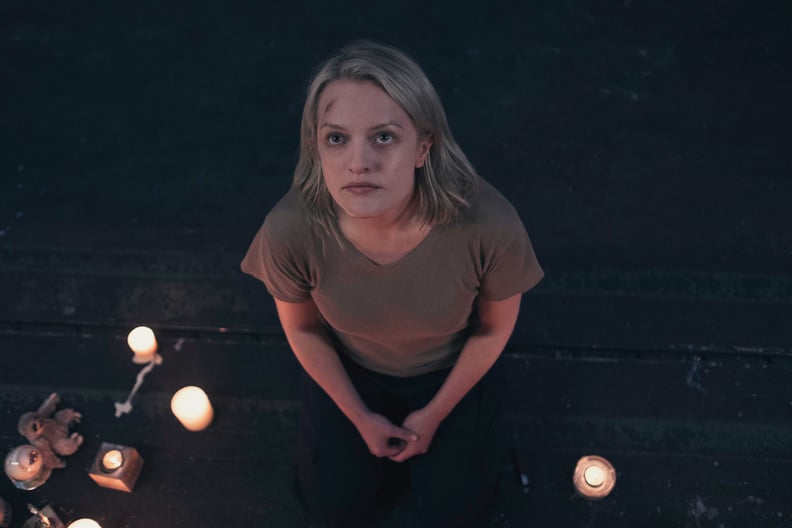 The Rise of June
One of the most infuriating parts of that infamous episode is June's decision not to go with Emily and Nicole. Of course, it's painfully nuanced; she doesn't want to leave her other daughter, Hannah, in Gilead.
"I like the fact that people are frustrated," Miller told THR. "I was frustrated. You want her to make a different decision. I love the fact that June does things that we disagree with, that she's driven by her emotions and her brain and her strategy and all of those things, but in different measure than we are." During the aforementioned finale screening, he said June "goes back to hurt Gilead as much as possible and to get her daughter back — probably. I don't know necessarily the order of those two things."
This, of course, begs the question: what exactly will June do? "The season is about resistance — June resisting and June fighting," Miller revealed. "After a couple of seasons of being beaten down, she's had quite enough. She's finding ways to rebel."
Elisabeth Moss had her own blunt words to share about June's journey in season three: "I hope she's going to go back and f*ck some sh*t up." Amen, sister.
04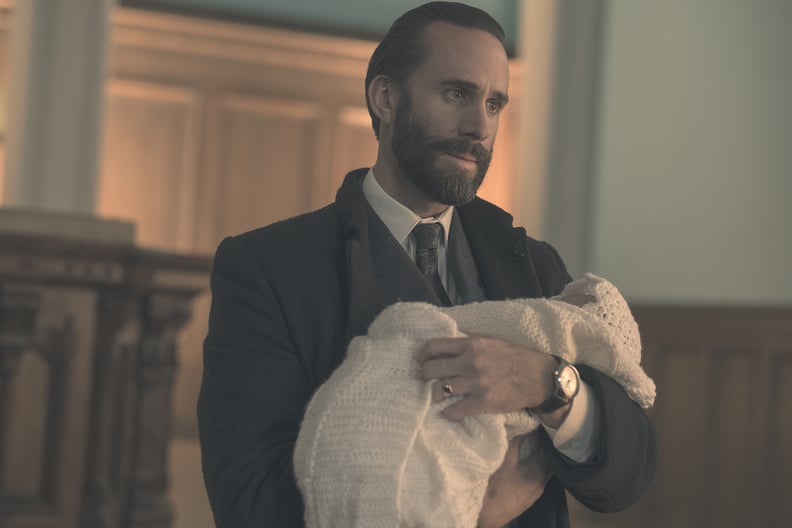 The Villainous Forces
There wouldn't be conflict without a villain to fight against the protagonist. First, let's check in with Aunt Lydia, who is definitely not dead after getting stabbed in the back (and pushed down the stairs!) by Emily. "She's transformed by this event," Miller revealed in another interview. "In her case, it makes her double down that she feels like she just wasn't strong enough in her discipline. So she, I think, has decided it's time to get tough." As if she wasn't tough in the first place! We're shaking already.
Then there's Commander Waterford, who is losing his grip on his tenuous situation. Now, with his handmaid having attempted a third escape, I imagine he will also be enraged. "I hope that in Season three we [won't be] worrying about making him a villain, because he will always be a very nasty piece of work," actor Joseph Fiennes told Deadline. "Now we understand that as an audience, I hope that we can trust and enjoy maybe seeing a different facet of the man that belies the truth of what we know."
But it won't just be Waterford we need to watch out for. We have new faces entering the fold, and they made be even more sinister than those we've already seen.
05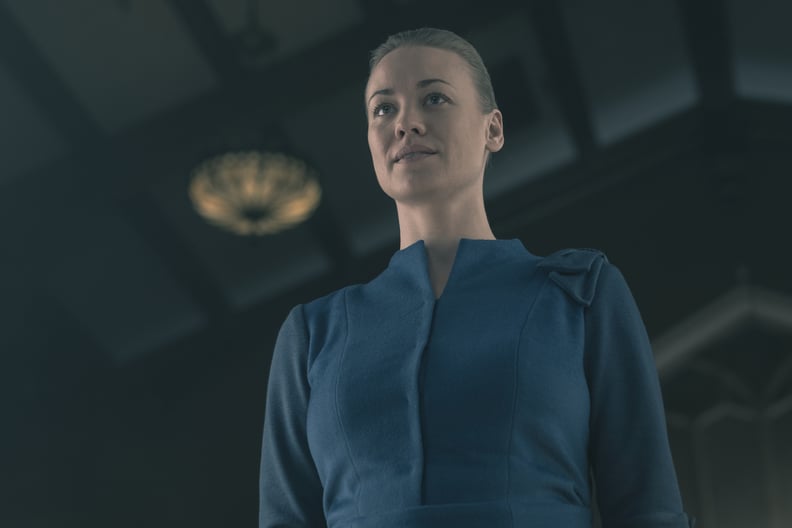 The New Characters
In season three, we have two brand-new characters who do not appear in the novel. That means they have to play a pretty significant part in the plot moving forward, right? Up first, we have Christopher Meloni as Commander Winslow, "a powerful and magnetic Commander who hosts the Waterfords on an important trip." By his side is his wife, Mrs. Winslow, played by Elizabeth Reaser. She becomes "a friend and inspiration to Serena Joy." Could the Winslows be part of the redemption of the Waterfords in the eyes of Gilead, or could they be another step toward their impending downfall? Jury's still out.
06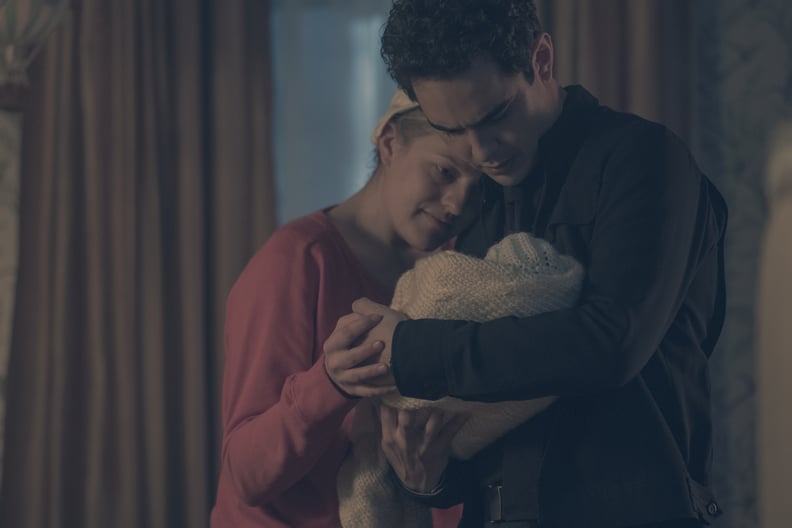 The Release Date
Now, we have the worst news of all: there's no official release date yet. But on the bright side, both seasons one and two dropped in April. And we do know production on the series was in full swing back in Fall 2018. That means we could very well see another April release! May the lord open, am I right?