13 Lightweight Horror Movies on Netflix That Won't Scar You For Life
Still cursing the soul who convinced you to watch It Chapter Two? Horror movies are fun until you find yourself paranoid about encountering Pennywise, the Babadook, or the Grady twins in the wee hours of the night. Luckily, there are frothy, funny horror movies out there that won't induce psychologically scarring nightmares. From family favorites like Little Monsters to hilarious slashers like Tucker and Dale vs. Evil, here are the best scary movies on Netflix that aren't so scary — perfect for low-key Halloween celebrations or for whenever you want a controlled adrenaline rush.
01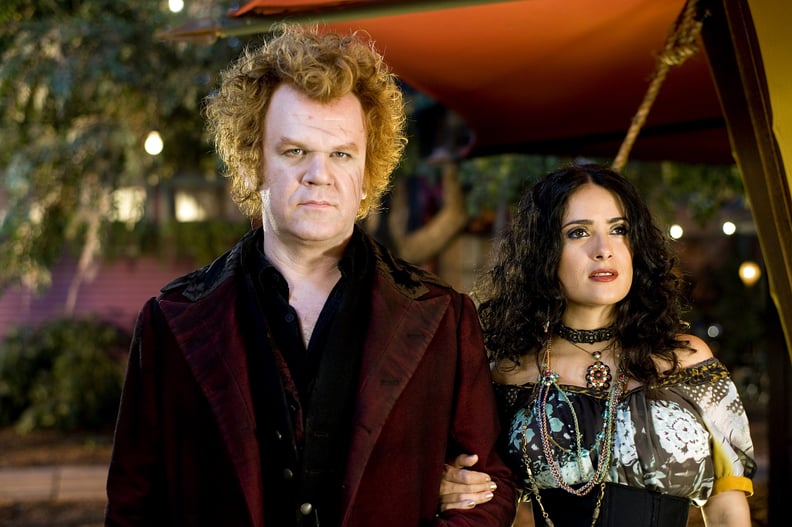 Cirque du Freak: The Vampire's Asisstant
This adaptation of Darren Shan's fantasy young adult novel is more quirky and funny than scary. It follows two teenage boys who join a circus with strange exhibitors, including a figure who they believe to be a vampire. Prior to his role in The Hunger Games, Josh Hutcherson plays Steve, the protagonist Darren's best friend.
02
Heathers
Full of '80s blazers and perms, Heathers isn't a horror movie in the sense that there are witches and goblins, but it does involve a crazed serial killer. Winona Ryder portrays the main character Veronica, who becomes increasingly dubious about the intentions of her slick boyfriend. You'll definitely be more absorbed with the movie's witty comebacks and biting social commentary than its overall scariness.
03
Bunks
A Disney XD horror movie is as innocent as it gets. In this TV movie, two brothers at summer camp accidentally summon a curse that brings a zombie story to life.
04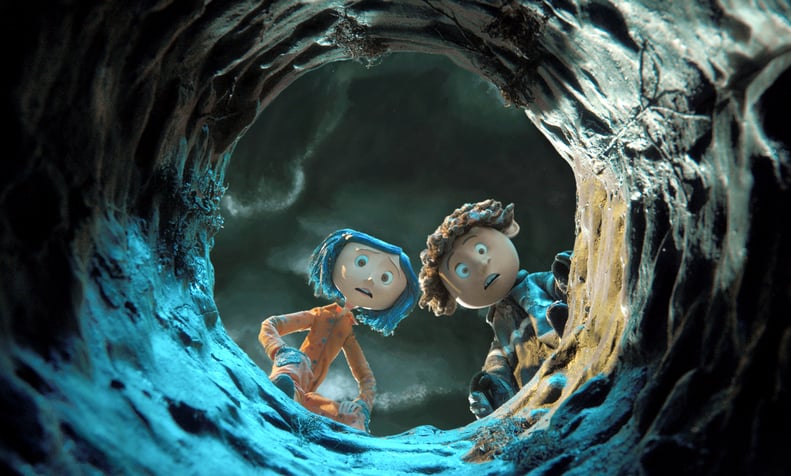 Coraline
Kid movies can get borderline creepy, especially when they're based on books by fantasy mastermind Neil Gaiman. In Coraline, a curious young girl opens a door in her home that transports her to an alternative universe where there are people with button eyes.

05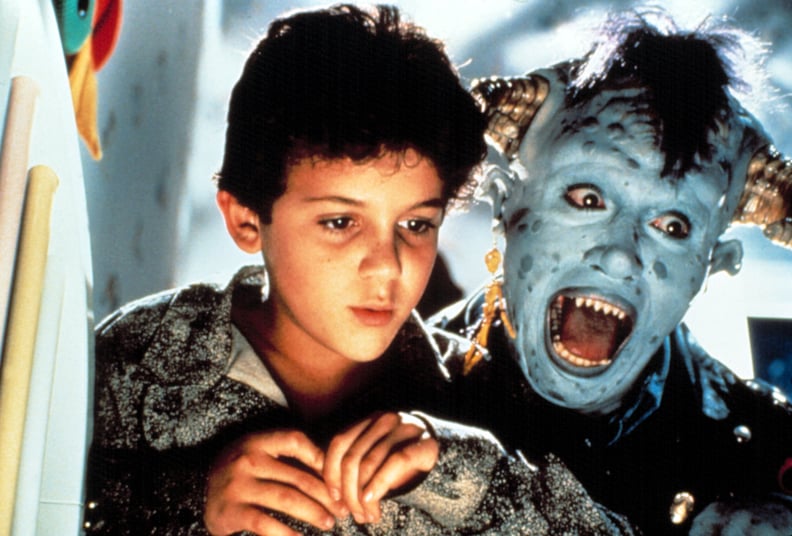 Little Monsters
This family-friendly horror comedy stars Fred Savage and Howie Mandel. Prior to the friendly monsters in Monsters Inc, Little Monsters introduces a world where monsters sneak into children's rooms at night and prank them.

06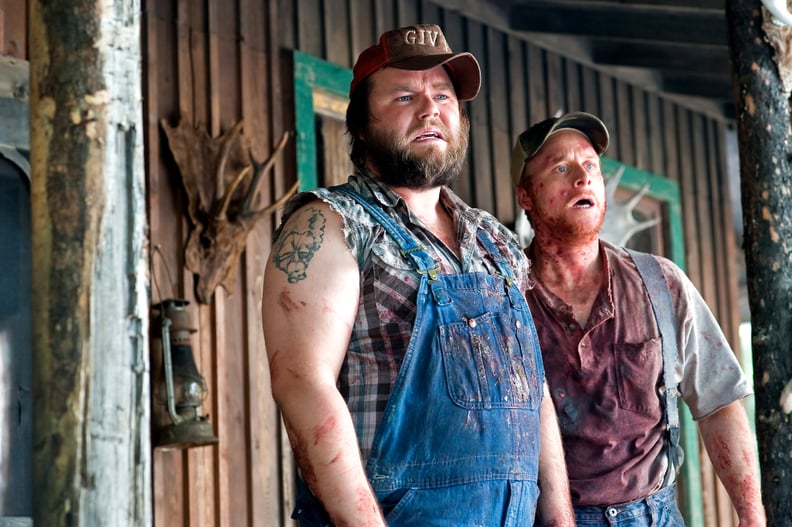 Tucker and Dale vs. Evil
In Tucker and Dale vs. Evil, two Southern buddies get mistaken for murderers by a group of college students. Hilarity and gratuitous gore ensue.
07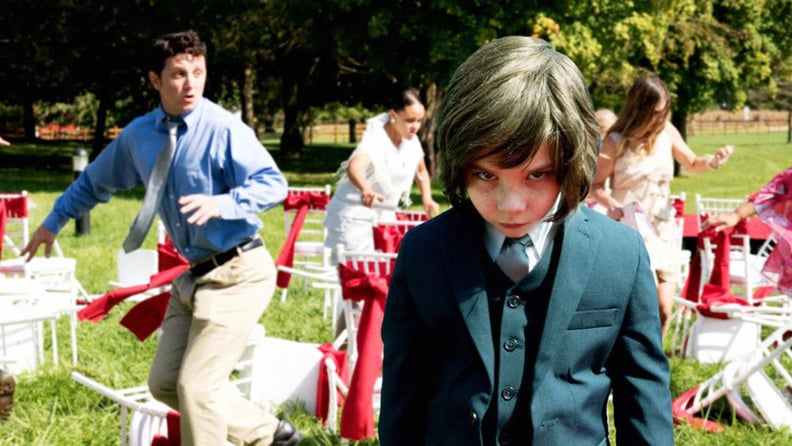 Little Evil
As a Parks and Recreation alumnus, Adam Scott is no stranger to comedy. This time, he's in a horror comedy in which he plays the stepfather of the Antichrist.
08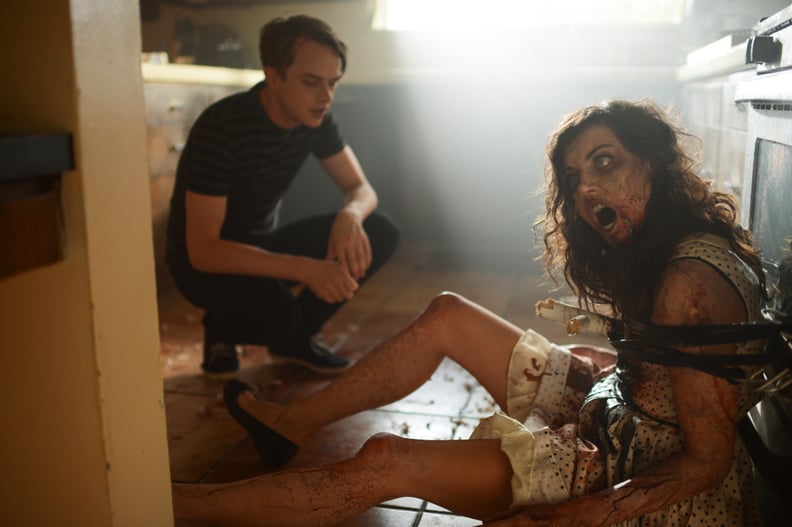 Life After Beth
In Life After Beth, a young man is heartbroken after his girlfriend dies, but she soon returns to life as zombie. John C. Reilly, Aubrey Plaza, and Molly Shannon all star in the movie, so you can feel safe knowing that comedy evens out all the scary, tense parts.
09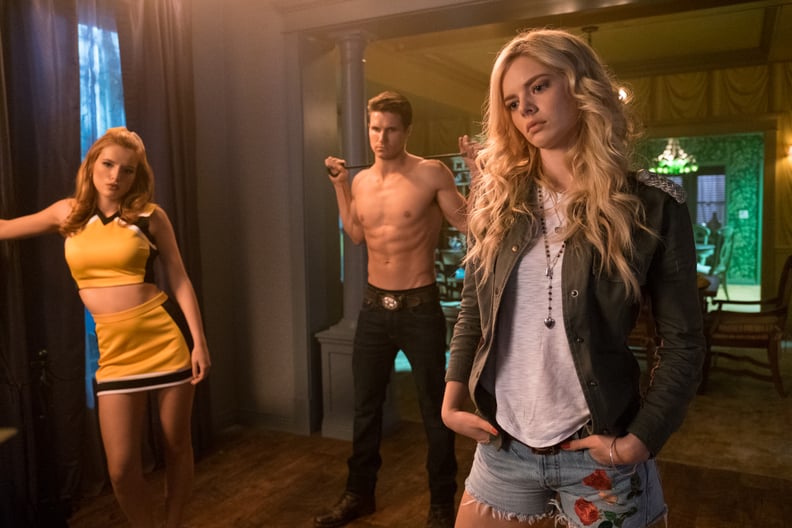 The Babysitter
A young boy develops a huge crush on his babysitter, only to discover her ghastly, evil secret. Now he has to figure out how to stay safe from her crazy satanic cult (which includes Bella Thorne, Hana Mae Lee, Robbie Amell, and Andrew Bachelor).
10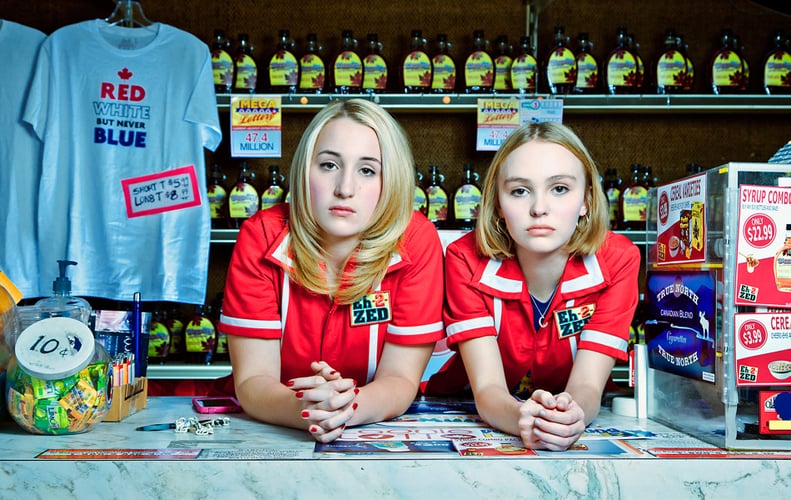 Yoga Hosers
Nazis! Yoga! An all-important high school party! Johnny Depp in disguise! Prepare yourself for just about everything while watching Kevin Smith's Yoga Hosers.
11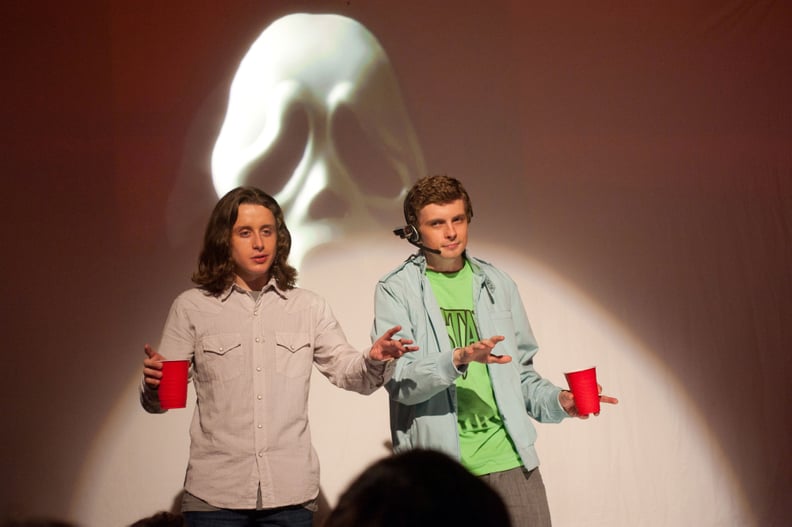 Scream 4
Scream 4 has its scary moments, sure. But this meta horror flick skews more towards comedy as it puts a modern, entertaining spin on the beloved slasher franchise. Just beware of gore.
12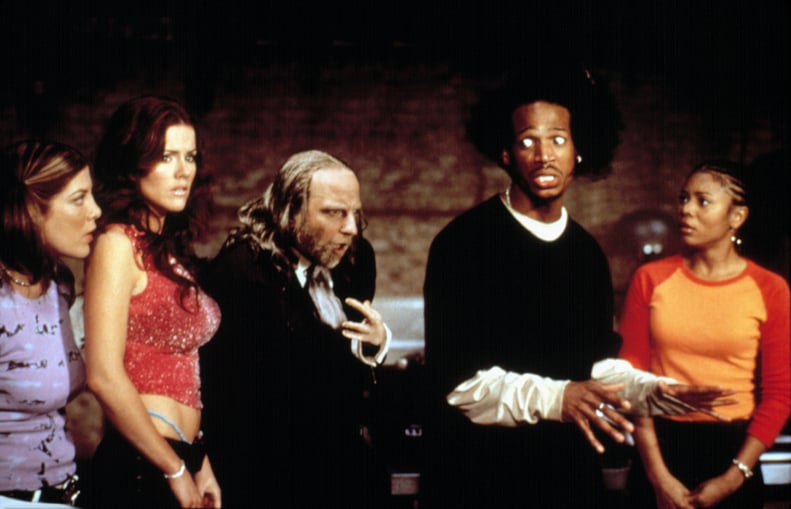 Scary Movie 2
The horror movie parody skewers the haunted house trope this time around, and features funny stars like Anna Faris, Shawn and Marlon Wayans, and Regina Hall.
13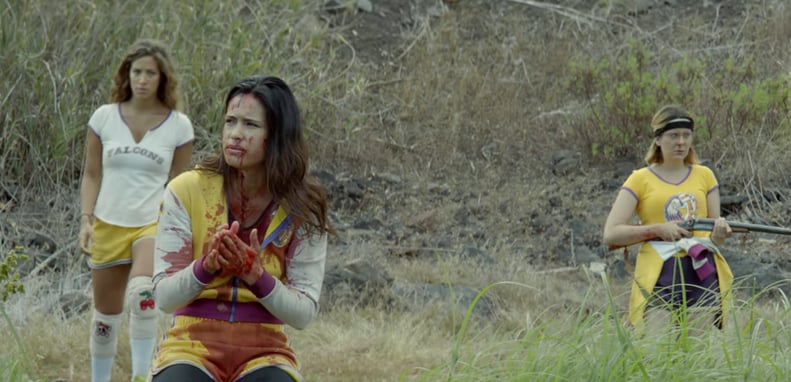 Girls With Balls
When their bus breaks down in the middle of nowhere, a high school volleyball team faces off against ruthless hunters in this dark comedy.