Fosse/Verdon: Bob Fosse's Wives Were Icons in Their Own Right
FX's new series Fosse/Verdon has its subjects right there in the title: legendary choreographer Bob Fosse and Gwen Verdon, the dancer who inspired much of his most iconic work. The duo's professional relationship led to some of the most memorable work in contemporary musical theater and dance, and their off-stage relationship was also well-known for its passion and volatility. While Verdon was probably Fosse's most famous romantic partner, she certainly wasn't his only one. Fosse married (and divorced) three times in his life, as well as having a serious girlfriend for six years near the end of his life. His wives have gotten overshadowed by his legacy, but all of them were remarkable in their own rights.
Fosse's first wife was Mary Ann Niles, who also was his first dance partner. They married in 1947 and made their New York City stage debut in Call Me Mister a few years later. From there, they became regulars on the TV program Your Hit Parade and caught the attention of Jerry Lewis and Dean Martin. Niles was a professional dancer, but after she and Fosse split up, she faded into obscurity. They divorced in 1951, just as Fosse's Hollywood career was taking off.
In 1952, Fosse married Joan McCracken, a Broadway actress and dancer who had been featured in the original 1943 production of Oklahoma!. McCracken never quite became a household name, but at the time, she was noted for her particular innovation and ability at the crossroads of musical theater, comedy, and dance. McCracken was also well-liked in industry circles for being supportive of other performers, such as Shirley MacLaine, who she mentored.
Although McCracken's own career slowly declined in 1955 (as did her health), she was one of the most important influences on Fosse in the early days of his career. Fosse was, at the time, primarily a dancer, although he had choreographed a short sequence in the 1953 movie adaptation Kiss Me Kate that he danced with his featured-dancer partner Carol Haney. It was reportedly McCracken who encouraged Fosse to lean into his choreographic talents and ambitions. In 1954, Fosse moved back into the theater world and made his choreographic debut with The Pajama Game.
As Fosse's career skyrocketed, McCracken's fell into decline. After a heart attack in 1955, she was told her body could not handle the toll of dancing again, which devastated her. That same year, Fosse met Gwen Verdon, a rising star who worked with Fosse on the musical Damn Yankees. By 1959, Fosse and McCracken's marriage had fallen apart; Fosse left her for Verdon (ahead) and they formally divorced in 1959. McCracken's health continued to worsen, and she died of a heart attack, brought on by her diabetes, in 1961.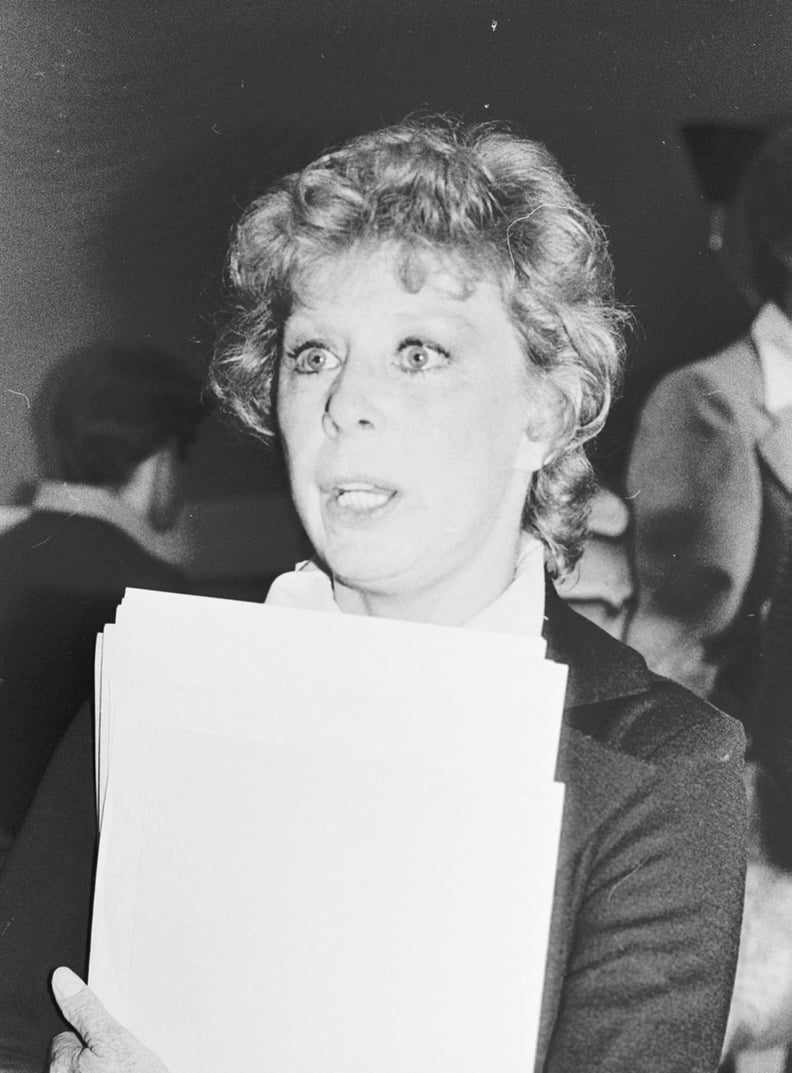 Verdon is, of course, the best known of Fosse's wives. She was a rising star in the theater world when they first met, and their collaborations would be some of the most iconic in dance history. Verdon won a total of four Tony Awards, theater's highest honor, for her work. In popular culture, she's often depicted as Fosse's "muse" — he choreographed several iconic shows, including Sweet Charity and Chicago, for her — but she assisted Fosse with choreography without getting any of the credit.
By 1971, Verdon and Fosse had separated, in large part due to Fosse's chronic infidelity. Although he had a new girlfriend (dancer/choreographer Ann Reinking), Fosse and Verdon continued to work together professionally throughout the 1970s. Verdon even developed a good relationship with Reinking; after Fosse's death, the two women were the primary torchbearers of Fosse's specific work and signature choreographic style.
Fosse/Verdon, which debuts on FX on April 9, is a testament to their success: we're still talking about Fosse and his work more than 30 years after his death.