Cameron Monaghan Confirms Ian Is Returning to Shameless, With or Without Mickey
Despite an emotional, shocking goodbye in the middle of Shameless's ninth season, Cameron Monaghan is indeed returning to the show as his beloved character, Ian Gallagher.
After announcing his exit last year, telling fans that "all good things come to an end," Monaghan has since reversed his decision and will once again be a part of the cast for the Showtime dramedy's 10th season. It's especially exciting news considering the show is already losing its leading lady, Emmy Rossum, so now fans won't have to go without Ian, too.
While appearing at the TV Critics Association press tour to discuss his role on Gotham, Monaghan explained to a room full of reporters what went into his initial decision to leave, as well as why he's decided to come back.
"It got to the point where I wanted to step away for creative reasons as well as business, which many other actors had done on the show years earlier," the 25-year-old actor said. "But I took some time away, and I talked to John Wells, the showrunner, about possible things we could do with the character in the future, and we got to a place both creatively and financially where I felt comfortable coming back, and much of that had to do with what we were going to do with the story."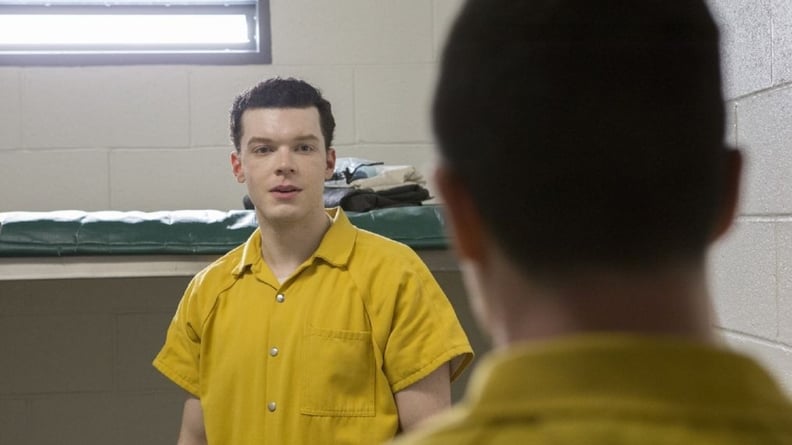 As for what we can expect to see from Ian in the coming season, Monaghan remained tight-lipped, saying the writers haven't even started on the script, so he doesn't "even fully know" where his character will be headed. He also noted that he's not sure if his character will continue to have a relationship with his on-again, off-again boyfriend Mickey (Noel Fisher), whom we last see in the same prison cell as Ian.
"That is a question for Noel and the producers," he said, before going into why he hopes Ian will be able to expand as a character beyond his many romance woes. "I think that now we've really torn him down. I think it would be really interesting to see him, instead of just looking for a relationship or resolving relationship conflict, to instead be working on himself and focusing in that capacity. So I'd like to see something outside just him searching and being single and hooking up with people, that kind of stuff."