Is Grand Army on Netflix Based on a True Story?
Grand Army Isn't Based on a True Story, but It Does Take Inspiration From Real Life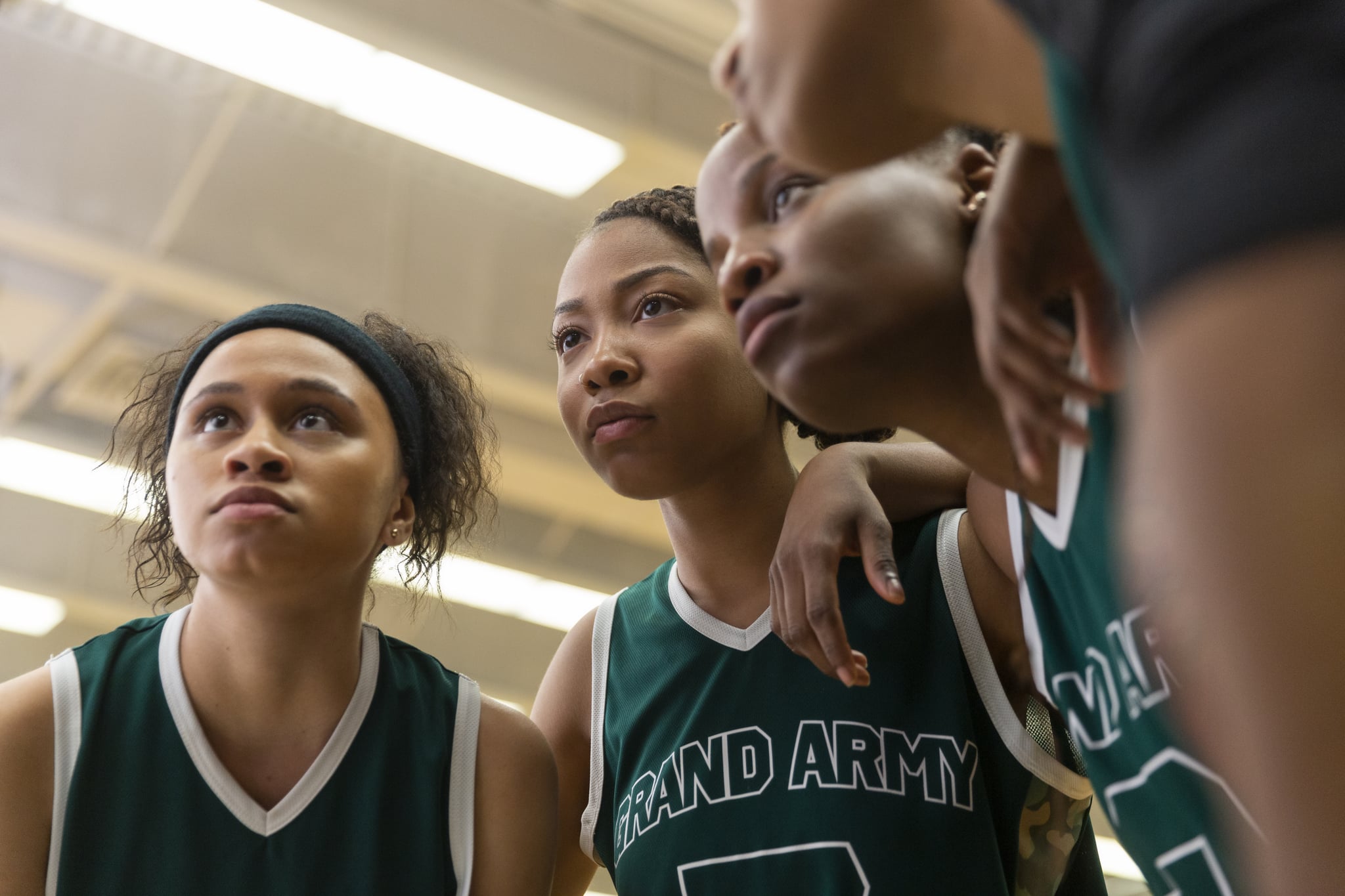 Teen dramas often capture the angsty realities of adolescent life, but most don't have roots in actual events. Netflix's gritty Grand Army echoes real life, centering its plot around a terrorist attack reminiscent of Sept. 11. Set in a contemporary backdrop, it follows the lives of five students at Grand Army High School in Brooklyn. But is Grand Army based on a true story? Well, the answer is both yes and no.
The series is loosely based on showrunner and screenwriter Katie Cappiello's play, Slut. Slut itself takes inspiration from the real-life experiences of teenage girls from New York, New Jersey, Connecticut, and Pennsylvania. Beginning in Jan. 2012, Cappiello worked with Meg McInerney and her young students to develop Slut at The Arts Effect All-Girl Theater Company. (Cappiello worked as the artistic director of The Arts Effect, whereas McInerney acted as its managing director.) Cappiello put the script together after creative sessions and discussions around the sexualization of girls.
In its finalized product, Slut's storyline follows 16-year-old Joey Del Marco, who is assaulted by three friends while going out in New York City. In the series, Odessa A'zion portrays Joey — but Cappiello actually drew more from her previous work than just Joey. Cappiello also built upon Slut characters Leila and Dominique for Grand Army. Actress Odley Jean, who portrays Dominique, is actually one of Cappiello's former students. According to Jean in an Entertainment Weekly profile, Dominique "hits so close to home because she's first generation, she's Haitian, she's fighting through school."
Talking with EW, Cappiello said that the series is her "life's work in so many ways." She added, "I'm going to be 40, in September, and I've spent 18 years of my life, making this project." Other than Slut, Grand Army is predominantly based on Cappiello's work as a theater instructor over the years. Many of the ideas in the series came from her conversations with students.
"It's years of listening to my students talk, it's years of going to bar and bat mitzvahs. It's years of having kids call you because they don't know how they're going to afford school, and can you talk through that with them, and try to help them figure out a plan? It's when they're struggling with their parents, who can they talk to, and can I recommend a course of action?" Cappiello told EW.
The series notably focuses on youth of color, though Cappiello herself is a white woman. Regarding the matter of race, Grand Army has had its fair share of controversy behind the scenes. When Netflix released the trailer, playwright and screenwriter Ming Peiffer penned a series of tweets about her experience working on the show. She explained that she and two other writers had quit the series, citing "racist exploitation and abuse." Peiffer alleged that Cappiello, the showrunner and creator, called HR on a Black writer for getting a haircut. She also alleged that Netflix tried to underpay an Emmy-winning Latinx writer who had experience working on TV. (On the flip side, Grand Army is Cappiello's first major TV credit.)
Neither Cappiello nor Netflix commented on these allegations. Grand Army is steeped in controversy, but one thing is certain: its stories definitely go beyond Cappiello's experiences.