The Original Voice of Ariel Weighs In on Who Should Star in the Live-Action Little Mermaid
The Little Mermaid is still a timeless classic almost 30 years after its release. Even as an adult, I'm still enchanted by Ariel and Eric's love story, the gorgeous animation, and the film's magical score. Not only was the movie a huge part of people's childhoods, but it also marked the start of the Disney Renaissance — the decade from 1989 to 1999 in which Walt Disney Animation Studios produced critically-acclaimed films like The Lion King, Beauty and the Beast, and Aladdin.
After all these years, The Little Mermaid is still touching people's lives as it gets retold to different generations. In 2008, the film was turned into a Broadway musical, and in 2016, Disney held a special live concert of the film at the Hollywood Bowl starring Sara Bareilles, Darren Criss, and more. Now, the memorable tale is getting yet another life with Disney's upcoming live-action remake.
In honor of The Little Mermaid's Blu-Ray release on Feb. 26, I had a chance to sit down with the voice behind the memorable mermaid, Jodi Benson, to talk about everything from her most memorable experience working on the film, uniting with her fellow Disney princesses in Ralph Breaks the Internet, and who she would love to play Ariel in the live-action film.
POPSUGAR: The Little Mermaid is such an iconic film and really marked the resurgence of classic Disney animated films. What was it like to be a part of that? Did you think that it was going to amount to that success when you first signed on?
Jodi Benson: No, I absolutely had no idea whatsoever. It was just a huge surprise. I wasn't anticipating anything like this. I was just going to do the movie and disappear and have my name run at the end of the credits. And then boom, all of the sudden a few weeks before, they're saying, "We're going to send you on press tour and we'd like you to be able to kind of publicize and we're going to connect the dots." Little did I know that my life was going to change completely 30 plus years ago.
PS: What was your most memorable experience from working on the film?
JB: It's working with Howard Ashman [who passed away in 1991] on the song "Part of Your World." That's always my fondest memory because I sing the song almost every weekend, so I get to relive those memories in the studio with him. He was just so brilliant and so helpful to me in the studio that I like thinking about that.
PS: Do you ever have people come up and recognize you only by your voice?
JB: Yeah, they recognize me by my voice, but now with everything that's on the internet and the publicity over 30 years, people recognize my face, so they've kind of put it all together.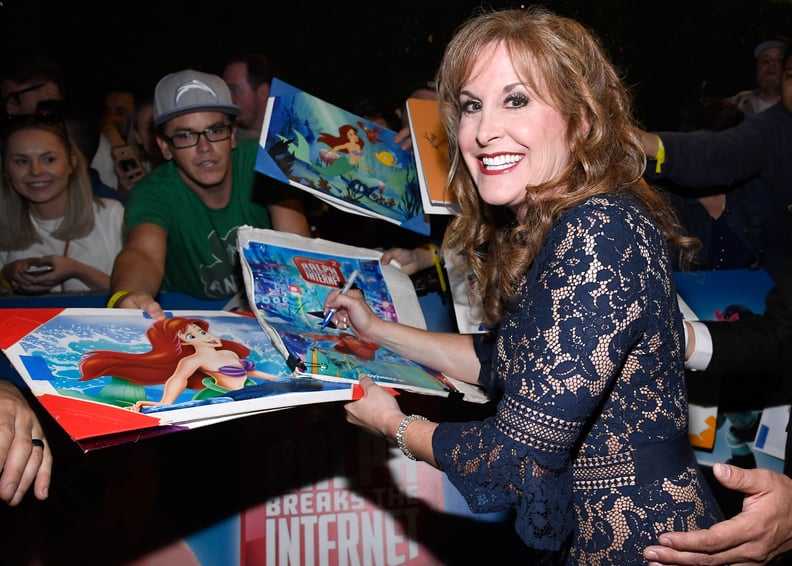 PS: This movie was such a big part of people's childhoods, and now 30 years later, people are sharing it with their own children. What does that mean to be the voice of so many people's childhoods?
"It's a huge honor. It's a huge blessing and I feel so fortunate."
JB: It's a huge honor. It's a huge blessing and I feel so fortunate, so grateful to God that I have this opportunity to cycle around for generations with families now and it's something that they can share together. Mostly what I love is hearing everybody's story about where they were when they watched the movie and what the character means to them. It's neat that as we cycle around and we see our next generation, it's something that parents can really share with their kids. It's very special.
PS: Why do you think the film still resonates with audiences today?
JB: I think it's really because of the score. Howard and Allen [Menken] brought that Broadway musical to the stage. Connecting the dots between the stage and the new feature film is such a beautiful thing and the score is timeless. And the humor is really clever. Of course, the animation is fantastic and it's based on a classic fairy tale, so it also gives it that longevity. So I think it's just really the mixture of all of that, but I would really say it's Howard and Allen that changed the face of animation forever.
PS: Recently, more emphasis has been put on the new princesses like Moana, Elsa, and Merida to have stories that don't focus on romance, but more so have the characters stand on their own. What has it been like to watch the Disney princess narrative evolve over the years?
JB: Coming from Cinderella from Ariel, you have a big jump within those years so we see a lot of strength. We see [Ariel's] tenacity. We see her motivation. We see her determination, her independence, her spunky personality, bit of a rebellious spirit, bit of a stubborn girl, so we had a big jump. So it was a great stepping stone of the platform for the princesses to come afterwards to build on top of that as time goes on. You can't jump from '61 to 2019. It's a little too much of a jump, so I think with where we start with Ariel, it's a good basis and then we kind of build from there.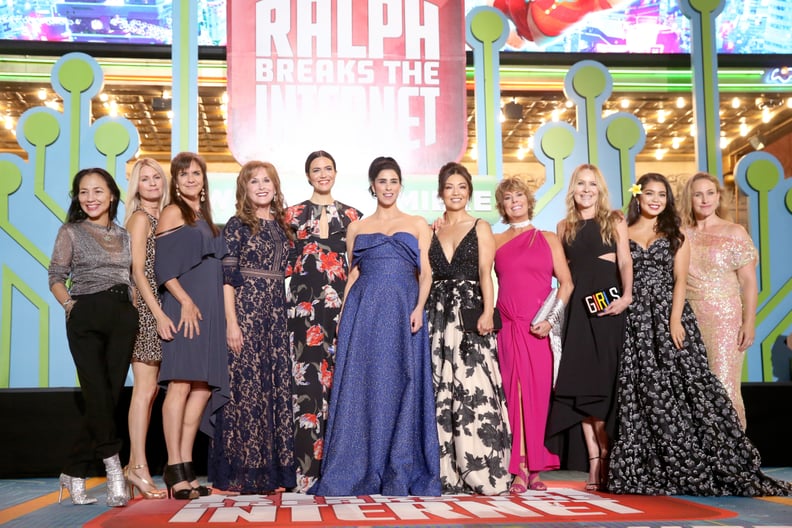 PS: Speaking of other Disney princesses, you also got to unite with all of the other Disney princesses for Ralph Breaks the Internet. Was that super surreal?
JB: Oh, super surreal. It's really incredible to be able to all gather together and do [Disney's D23 Expo]. We didn't have everybody, but we had almost everybody. And then, Ralph Wrecks the Internet premiere, we didn't have everybody there — almost everybody, but it's really fun. It's really fun because it's a small little club, the princesses, and we're like a little princess power posse. It's fun to share the stories and meet one another and kind of fangirl over each other. We had a great time.
PS: Do you have a favorite Disney princess other than Ariel?
JB: Well, I grew up with Cinderella because I was born in the '60s, so Cinderella was really big for me. That's the one I really connected to coming from a small town and just realizing that you can reach the unreachable and get outside of the box.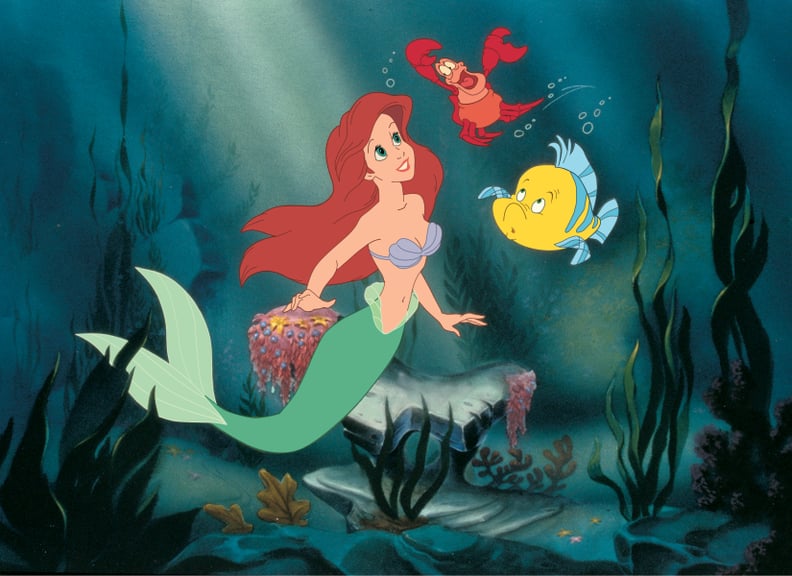 PS: Disney has been rebooting a ton of classic films lately, and The Little Mermaid is set to be turned into a live-action film. Is that something that you would consider making a cameo in?
JB: Oh my gosh. Are you kidding? Yeah. I would love that. Absolutely. If they call me, I'll be there. I'm all about it.
PS: Who would you love to see play Ariel in the live-action movie?
JB: It's interesting. I understand there are celebrities that they're thinking and that makes total sense, I totally get that. A part of me would kind of like to have somebody new. I'd really love to see a real 16-year-old play the part. It would be incredible if they did a search for somebody, because she's out there. In some ways, when you attach a celebrity to an iconic role like that, sometimes you get a little caught up with who the person is and a little less focus on the story. So I kind of wish they'd do a little search, but I understand you got to sell tickets.
PS: Is there a specific scene that you're excited to see come to life?
JB: I'd be really curious to see how they're going to do "Part of Your World" underwater. I'd be very fascinated to see how they're going to do everything underwater. I think that would be beautiful. I'm sure it could be done magically, so I would love to see that.