Outlander: Actor John Bell Spills on Ian's Kidnapping and What's Next (a Snake Pit!)
Lost in all the kerfuffle over Jamie's "First Wife" and angry second wife in the latest Outlander episode is the fact that young Ian is turning into a man before our very eyes. He's been off doing very grown-up things with his uncle in Edinburgh and is now quite put out to be back at his family farm, Lallybroch.
In a phone call from the set of Outlander season four, actor John Bell told me that "wee Ian" is desperate to grow up and continue having adventures, so returning to Lallybroch is hard on him.
"[Ian's] two driving forces are, as you say, Ian's own thirst for adventure and his desire to be like his uncle and to make his uncle proud," Bell said, adding that the youngest of Jenny and Ian's seven children has a special sort of hero complex for his Uncle Jamie because Jamie swooped into Ian's life at a very formative time. If you'll recall, Ian was actually born during the years Jamie lived in the cave near Lallybroch. Soon after Ian's birth, Jamie turned himself in to the Redcoats and then spent years at Ardsmuir Prison and later Helwater estate. So Ian didn't truly meet his Uncle Jamie until he was nearly a teenager.
"I think because young Ian didn't grow up with Jamie, but kind of met him when he was about 12, he's always had that really looking-up, puppy-eyed, 'I want to be like you!' [thing]," Bell said. "And Jamie has always been the one to be like, 'Yeah, I ain't your dad. I'm your fun uncle and I'm gonna let you get away with anything you want. You can go and smuggle and we'll just keep it between us, OK?'"
So returning to Lallybroch is particularly hard on Ian, because he's been off having the time of his life with his "fun uncle." "When he goes back to Lallybroch, all of that comes crushing down again because he feels like he's lost his independence, he's lost his freedom and he's back under the thumb of his mum," Bell said, adding with a laugh, "And his sister, from the look of it."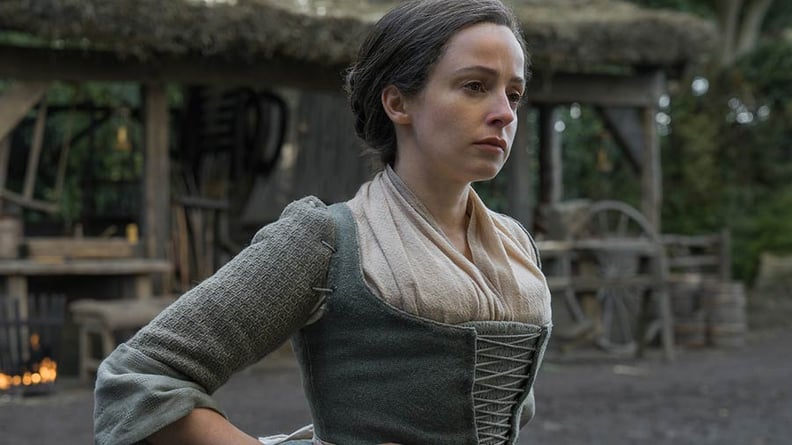 So naturally Ian jumps at the chance to help Uncle Jamie retrieve the treasure in the North Sea. But he gets a little more than he bargained for when a mysterious ship and some dastardly pirates kidnap Ian and presumably take the treasure for themselves. Bell previously told us that he performed the famous print shop fire stunts himself, but when it came to the daring swim to retrieve the treasure, he left this particular scene to the stuntmen.
"I'll give that one to the stunt guys. They were in the North Sea — and I was totally fine with them doing that stunt," he said, laughing. "'You get in the cold, Scottish water. I'll do the fun stuff.'"
And fun stuff is definitely what lies ahead for Bell in season three. It may not always be fun for his character, but it's great fun for the actor. Bell can't give away too much, but he did say Ian is headed for "a snake pit."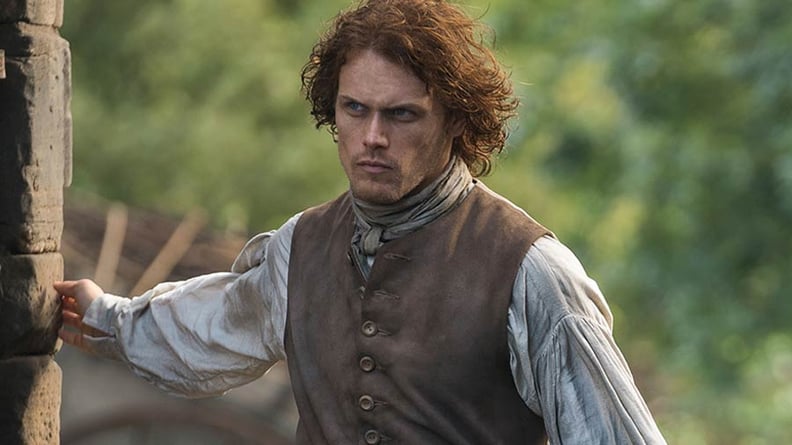 "Somebody has plans for Ian, and they ain't good plans," Bell said. "As the ominous music suggests, he's going into a snake pit. Lots of trouble is heading his way and he's got to learn to survive, without Jamie's help, without Claire's help, without Fergus's help. He is on his own and this is going to be a real test of his character. I'm excited to show the fans another side to Ian that isn't all naive and geeky and all smiley, but has a little bit of fire ready to erupt from within."
So does this mean Ian will get to do some fighting? Bell said it might. "At the moment, he's still very much a kid, but young Ian, he's got claws, so you'll see. I promise you it'll be worth the wait."
As for young Ian moving forward, Bell can't say much about season four, though he did reveal to us that on the day we interviewed him from the set, they were doing stunt work. He also added that he is aware of some future plotlines for wee Ian from the books and it's just a dream job for an actor.
"I don't know if I can put it into words how exciting this is. Basically I'm reading a book by season, so I'm reading book four just now for season four, so I don't know everything that's going to happen to him, but my granny, who's been reading all of the books and is all caught up, has been giving me little tidbits of information and so have the producers," Bell said. "So without spoiling anything I can legit say that I am over the moon to be playing such a varied and badass character from later on."
When we joked that Outlander could run nine seasons (at least) because of how many books there are, Bell cracked, "Nine seasons and a spinoff!"
You heard it here first, folks. Start lobbying Starz for a young Ian spinoff.