John Krasinski and Rainn Wilson Talk About The Office Video
John Krasinski and Rainn Wilson Had an Office Reunion That Would Make Jim and Dwight Teary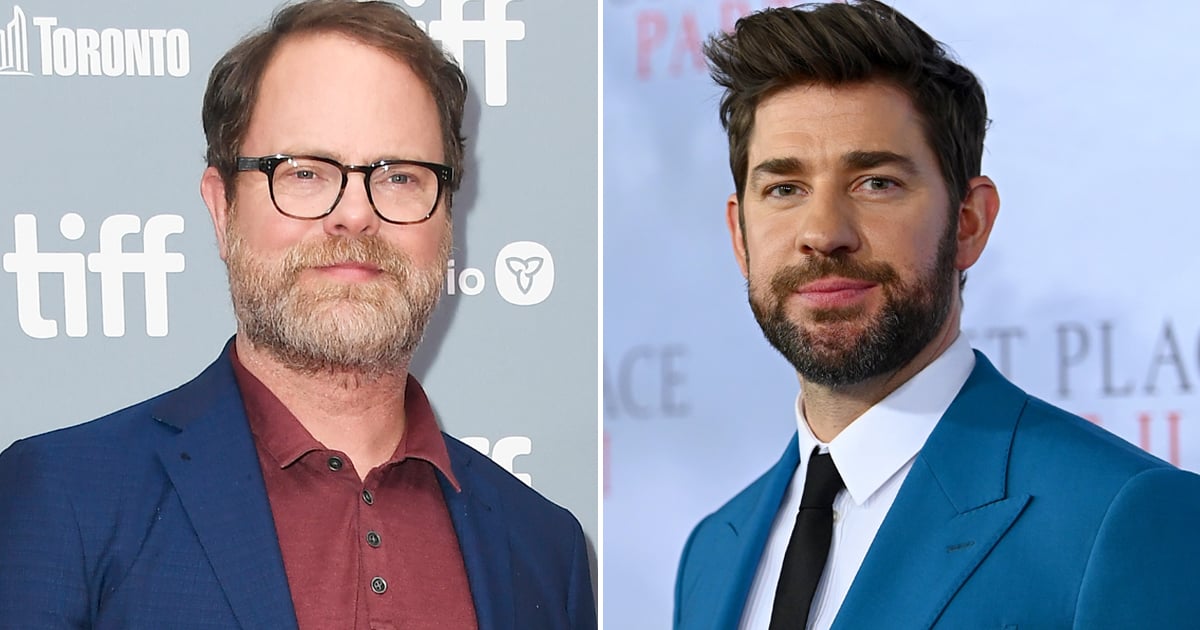 John Krasinski and Rainn Wilson brought two of TV's most famous frenemies to life back in the mid 2000s, but in real life, there's nothing but respect between them. The former costars from The Office reunited on May 26 for Wilson's Hey There, Human program through SoulPancake and talked all about their NBC show, social-distancing life with kids, and, of course, Krasinski's wildly successful Some Good News series.

"That's probably the most emotionally fulfilled I've ever felt in my entire life."
"I've received the most amazingly kind notes about how much that show meant to everyone, but the truth is, it meant no more to anyone than me," Krasinski said. "That's probably the most emotionally fulfilled I've ever felt in my entire life. I thought to do it because I was sitting around and I was starting to get bummed out and sort of figure out how I was gonna wade through this weird, uncertain time."
Krasinski explained that he'd been sitting on the idea of a good-news network for a few years, and eventually told wife Emily Blunt, who encouraged him to make it a reality "right now." You probably know what happened next: he recruited the help of celebrity pals for motivational and positive videos that reached millions of people on YouTube. After his eight-episode season concluded, he sold the series to CBS. Although this decision was met with some backlash, Krasinski is aware that he'll eventually need to return to his previous projects (like filming Jack Ryan), and creating the show at home wasn't sustainable. Still, the show must go on!
"I'm going to be a part of when I can and host a couple, bring on a different community of people — maybe you!" he said, winking at the camera. Of course, the duo's conversation also included fun reminiscing on their Dunder Mifflin days, as well as some clever references to Krasinski's Quiet Place world. Check out the video below to see their reunion, starting at 12:45.