Jonas Brothers' Sixth Album Details
Surprise! The Jonas Brothers Are Releasing Another Album This Year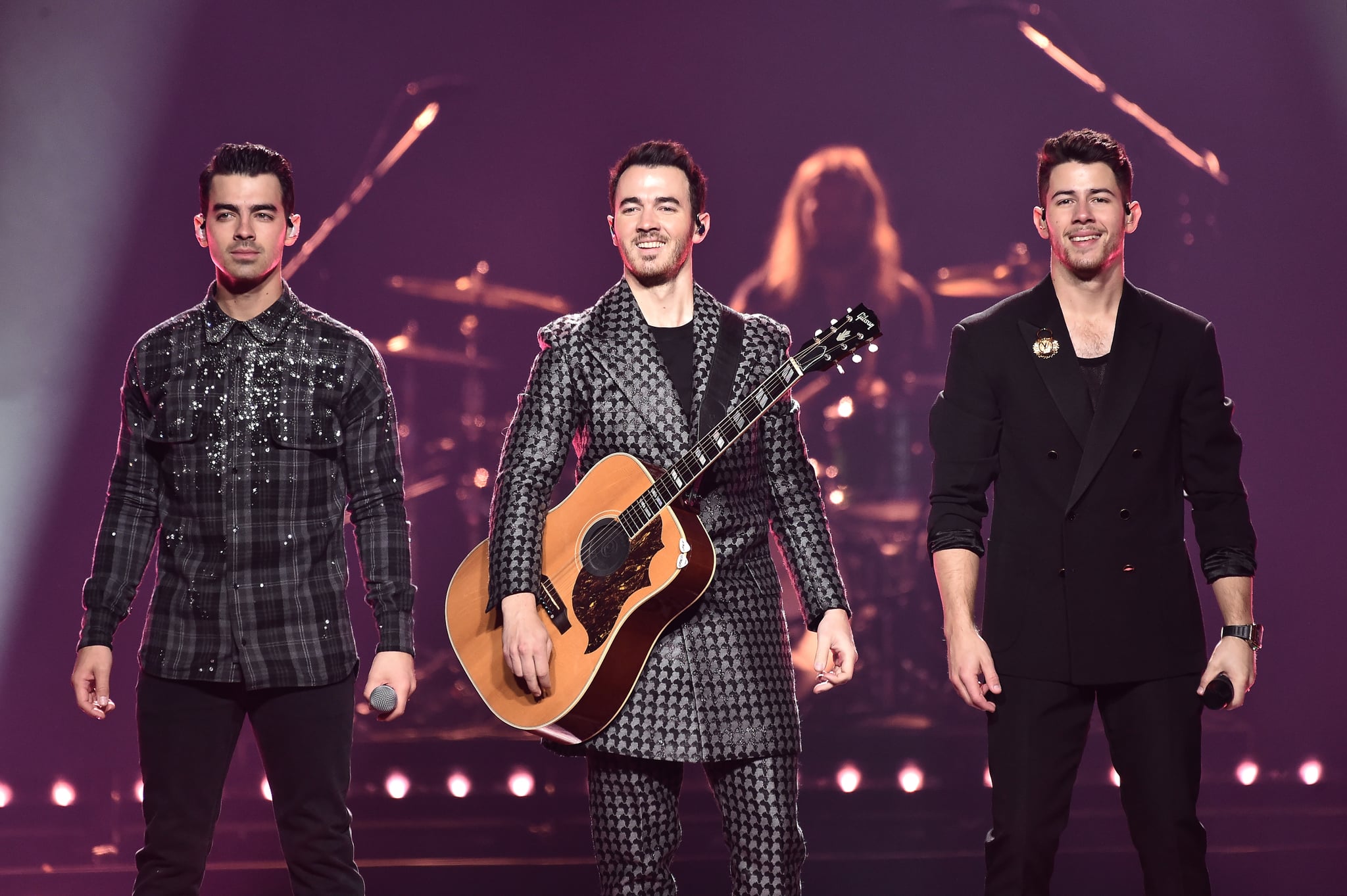 Image Source: Getty / Steven Ferdman
Get ready, because another Jonas Brothers album is on the way! After reuniting and releasing their Happiness Begins album last year, the brothers have already started teasing a new project for 2020. Following the release of their single "What a Man Gotta Do," Kevin, Joe, and Nick hit the Grammys stage on Sunday to perform a brand-new track titled "Five More Minutes." As if that wasn't exciting enough, the brothers eventually revealed that the new tracks are part of a "forthcoming album." Shortly after, their website made the mysterious album available for preorder.
Though they didn't reveal any more details about the album, other than the fact that it's supposed to drop sometime this year, fans have already started theorizing. In a TikTok video from Jan. 13, Joe Jonas can be seen entering "522" into a vending machine while humming the tune to "What a Man Gotta Do," leading fans to believe that the album will be released on Friday, May 22.
Additionally, in their recent YouTube video, the brothers signed off by saying, "Let's get it. Let's go," which some think could be the actual title of the album. The Jonas Brothers did have a song titled "Let's Go" back in 2011. The track was supposed to be included on their V album, but it was never released when they broke up the following year. Perhaps the new album will be a collection of previously unreleased tracks and some new ones? It could also explain why unreleased tracks like "Sandbox" will no longer be on the vinyl version of V. Maybe they're planning on putting it on a brand-new album? Either way, we are excited for more Jonas Brothers music!