The Jonas Brothers' Wives Are the True Stars of Their New Rom-Com-Inspired Music Video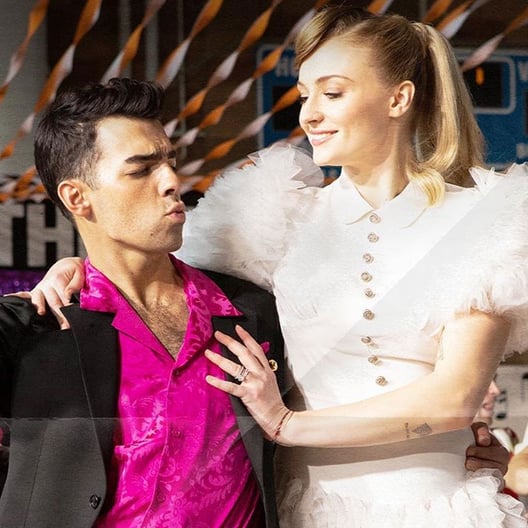 It's a new year, and the Jonas Brothers are giving us new music to jam to. The brothers just released their latest music video for "What a Man Gotta Do," and they're going full '80s. Kevin Jonas channels John Cusack from the 1989 film Say Anything... as he holds a boombox in front of his wife Danielle's window. Nick Jonas and Priyanka Chopra go full Risky Business. Lastly, Joe Jonas and Sophie Turner channel Danny and Sandy from Grease.
The recent single seems to signal a new era for the brothers following their whirlwind 2019. After announcing their reunion last February, Nick, Joe, and Kevin went on to release their documentary Chasing Happiness; drop their fifth album, Happiness Begins; and go on tour. Needless to say, we can't wait to see what they do next!
Jonas Brothers "What a Man Gotta Do" Music Video Teaser
Jonas Brothers "What a Man Gotta Do" Music Video Teaser 2
Jonas Brothers "What a Man Gotta Do" Music Video Teaser 3
Jonas Brothers "What a Man Gotta Do" Poster
Jonas Brothers "What a Man Gotta Do" Poster 2
Jonas Brothers "What a Man Gotta Do" Poster 3
Jonas Brothers "What a Man Gotta Do" Cover Art
Jonas Brothers "What a Man Gotta Do" Music Video