Jonathan Bailey Talks About Bridgerton Season 2, Joe Jonas
Jonathan Bailey Dishes on "Bridgerton" Season 2 and Bonding With Joe Jonas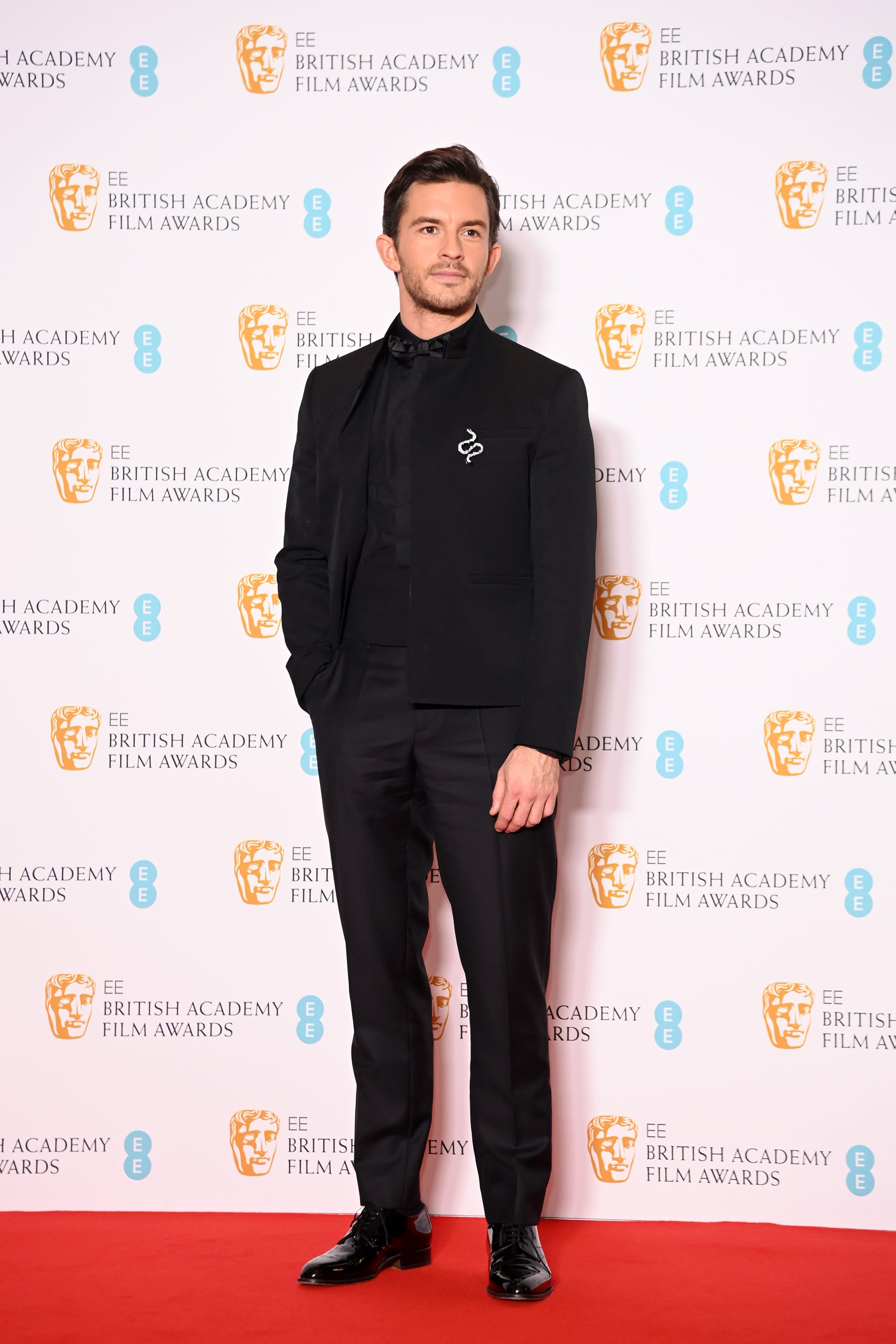 Image Source: Getty / David M. Benett
"Bridgerton" star Jonathan Bailey is ready to step into the spotlight as the show's second season hits Netflix on March 25. Bailey returns as Viscount Anthony Bridgerton, the oldest brother of the Bridgerton clan, who's decided he needs to settle down and find a wife. Ahead, Bailey tells POPSUGAR all about becoming the romantic hero for the upcoming season of the breakout romance show, plus collaborating with Joe Jonas to teach him how to be a Bridgerton for a day.
In the "Make It T-Time" campaign from Tanqueray, Jonas tries to learn the ways of the "Bridgerton" Regency world with help from Bailey, as well as "Bridgerton" superfan and comedian Phoebe Robinson. "That I get to meet the iconic, ultimate, all-time bro and head of the family Joe Jonas is inspiring," Bailey tells POPSUGAR. "And actually having worked with him very briefly on this, I'm sure it's given me a lot of material to bring back into season three." He jokes that he'll have to bring more modern dance moves to the ballrooms of London's elite "ton" in upcoming episodes.
Fans have compared the Bridgerton family's three eldest sons — Anthony, Benedict (Luke Thompson), and Colin (Luke Newton) — to the Jonas Brothers ever since the first episode aired. Bailey says he's been able to experience his own "true bro-manship" with Thompson and Newton. "There's a lot of brotherly banter coming your way," Bailey says of their antics in season two. "And I look forward to much more in the future as well. They're brilliant, and it's such a once-in-a-lifetime opportunity to really spend this much time with other actors playing family." As Benedict and Colin's characters step into the romantic spotlight in seasons three and four, Bailey is excited for Anthony to support them on their journeys, the same way Phoebe Dynevor's Daphne gives advice to Anthony this season. "[Daphne's] now had her sweeping love story, and she can identify behaviors she saw in herself in Anthony, and she's the one who calls it out," he says of Daphne's help with her eldest brother's romantic mishaps.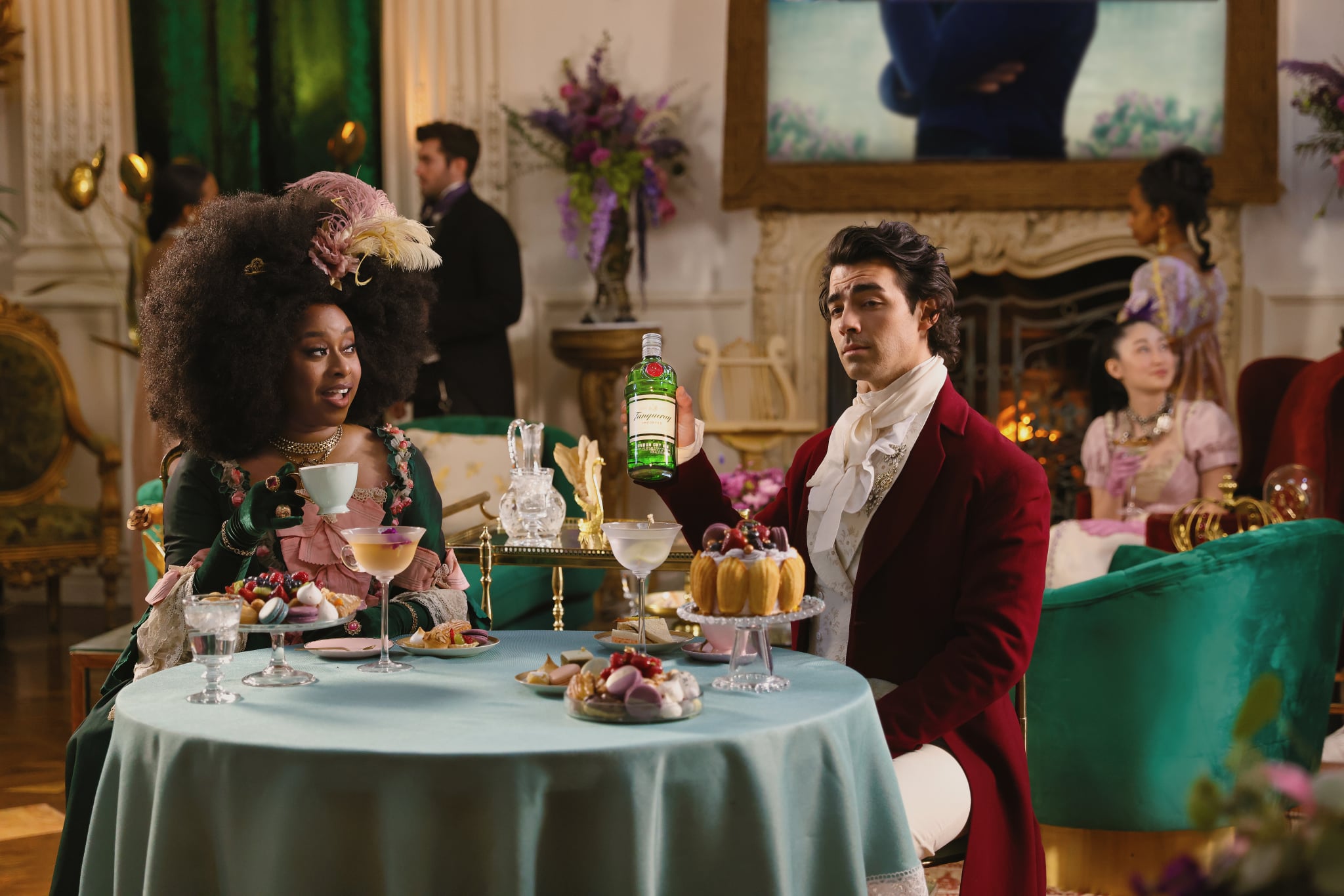 Image Source: Tanqueray
On the romance side, Bailey's Anthony becomes entangled with Kate Sharma (Simone Ashley) in season two of "Bridgerton," and Bailey's excited for fans to meet the new character, whom he describes as "such a match for Anthony." He says season two's central love story is "richer and darker and deeper" than what the show's done before, which is helped by the fact that "Bridgerton" viewers already know Anthony so well from season one.
"We meet Anthony [in season two] at a point where he's sort of at his lowest ebb in terms of how he feels about himself but also how other people feel about him and his actions," Bailey explains. In season one, Anthony makes a mess of things with his mistress and his family, ultimately deciding to find a wife whom he does not love. "[Series creator] Chris Van Dusen wrote so well for him, and I really enjoyed exploring that darkness and the tragedy of Anthony as well," Bailey says.
There are a handful of moments in the season two trailer that reminded viewers of another famous romance — "Pride & Prejudice" — but Bailey says those similarities weren't intentional on his part, though he does see where Anthony and Mr. Darcy can be very much alike. "He's avoidant, emotionally sort of defunct, in some ways, and that's confusing to Lizzie Bennet and thrilling to us as well," he says. But the difference in "Bridgerton" is that viewers get to see things from both sides of the romance. "Because we're following Anthony, we get to really understand . . . why he's like that, what makes that alluring. And Simone Ashley as Kate gets to unpack that toxic masculinity," Bailey says.
"There's no TV series I know of that is like this, where it's so ensemble but then, people are stepping forward each year," Bailey says of the upcoming seasons of the show. Julia Quinn wrote eight Bridgerton books, and Shondaland plans for each to get its own season and for each member of the Bridgerton family to get their moment in the spotlight. "I'm going to be really thrilled to hand over the baton and just watch them shine," Bailey says.
Watch Bailey, Jonas, and Robinson in the "T-Time" video on YouTube.