Joshua Bassett Hopes His Music Brings Joy to Fans During Difficult Times: "It Means the World"
Joshua Bassett first showed off his incredible talent on High School Musical: The Musical: The Series last year, and now he's sharing music of his own. After signing with Warner Records earlier this year, the 19-year-old released his debut single, "Common Sense," in April. Though it marks his first song apart from the Disney+ series, he's certainly no stranger to songwriting.
In addition to cowriting "Just For a Moment" with Olivia Rodrigo for HSMTMTS season one, Bassett constantly shares clips of his original songs on Instagram. In fact, the first time fans heard "Common Sense" was when he posted a video of him playing guitar back in 2018. "I think I was 15 is when I started writing music," he told POPSUGAR. "But I was about 16 when I decided to put that song out on Instagram." Though he was initially insecure about sharing his original music, one of his friends eventually convinced him to put the song out in the world. "That was just the beginning of me believing that I could be a songwriter and the beginning of a long process of me realizing that this is something that I could actually do."
So when it came time to actually debut his music with Warner Records, he said "it just made sense" to have the first single be "Common Sense." "Every time I play people four or five of my songs, they always come back to 'Common Sense.' So I was like, well, it's the first song that I put on Instagram. It was my first introduction as a songwriter, so I feel like this just makes sense."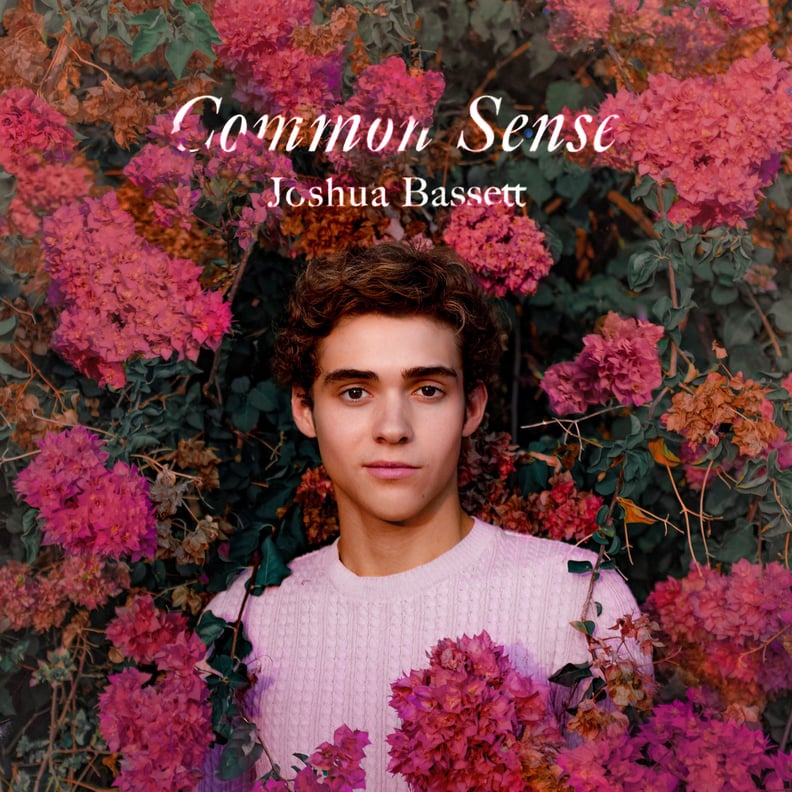 Like many great love songs, "Common Sense" came out of personal heartbreak. "There was this girl and things weren't great and a lot of people were telling me give up, that [I] should not pursue this girl. She's no good for you and she's probably a bad idea, and I knew that, too," Bassett said. "My own gut told me that this girl might not be the best for me, but a lot of times, your heart overrides your gut. So the song is essentially about loving someone you know you probably shouldn't."
"When everyone tells you someone's a bad idea, sometimes you love them anyway and you can't help yourself."
"When everyone tells you someone's a bad idea, sometimes you love them anyway and you can't help yourself," he added. Bassett was so inspired, he actually ended up writing the song in about 15 minutes. "It was one of those like lightning-strike moments where it had just hit me and I just had the idea and I was just trying to keep up with my head essentially. I can't explain it. It feels as though I didn't even write the song just because it all just kind of hit me."
Out of all the songs he's shared on Instagram, "Common Sense" and "Do It All Again" are definitely among his favorites, but there are still so many others he wants fans to hear. "There are also a lot of songs that mean the world to me that people haven't heard yet, so I'm excited for them to hear those eventually," he said. Though he didn't give any official release dates, he did tease that "there is a lot more [music] to come." "I just got to make sure I get it right. And then once I feel good about it, and it feels like it's at the right place, then we'll get going with that. I'm working on [a lot of new music] right now that I'm so stoked to share with people."
Overall, Bassett hopes his music can offer fans comfort during these trying times. "I am a huge advocate for comfort music," he said. "In times like these especially, it's nice to have songs that really can calm you down. I hope people find comfort in it, during this time of a lot of people feeling really scared and really alone, so if people find even three minutes of joy from it, that's great to hear. The fact that people are streaming my song and enjoy it and it brings them any joy means the world to me."