Olivia Rodrigo Talks About Writing a Song For the HSM Series
Olivia Rodrigo Doesn't Just Star on the HSM Series, She Also Wrote Some of the Music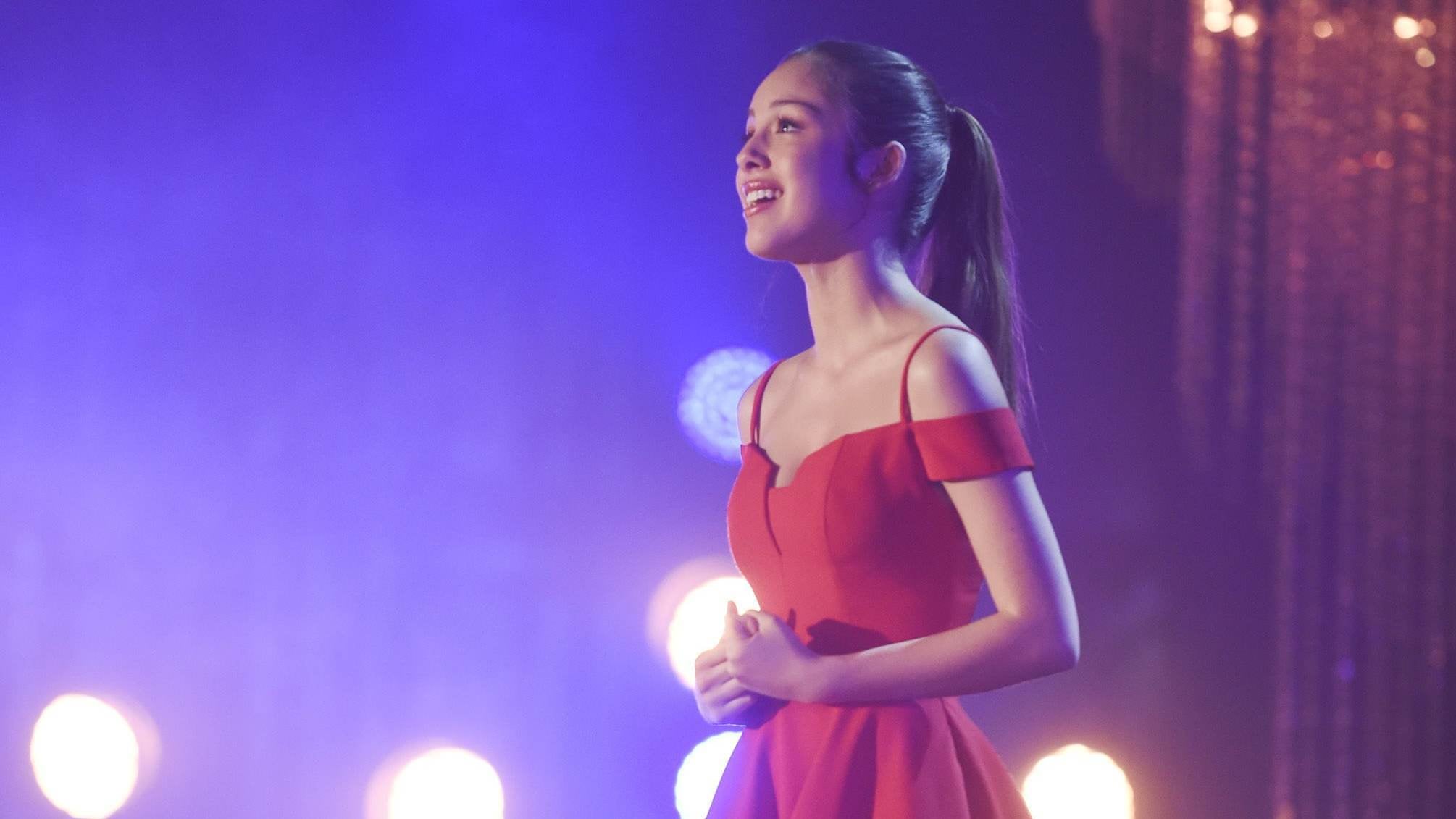 Olivia Rodrigo grew up watching the High School Musical films and listening to the soundtracks on repeat, and now she's leaving her mark on the franchise with her starring role on Disney+'s new show High School Musical: The Musical: The Series. Not only does the 16-year-old get to remake iconic HSM songs for the show, like "Start of Something New" and "Stick to the Status Quo," but she also had the honor of writing a brand-new song titled "All I Want" for the fourth episode, airing on Friday, Nov. 29.
Since her character, Nini, writes music on the show, Rodrigo explained that the show's creator Tim Federle really wanted to emphasize her singer/songwriter qualities with a new song. "The executives from Disney+ looked on my Instagram and found a video of a song that I wrote, and they used that as a reference," she told POPSUGAR. "They were like, 'We want the song to be like this song that Olivia wrote.' And Tim Federle was like, 'Oh, well, if you want it to be like a song that Olivia wrote, why don't we just have Olivia write it?'" The rest was pretty much history!
Though Rodrigo has been writing songs since she was in grade school, she said it was much easier creating this particular song since she knew her character inside and out. "I knew what the character was going through like no one else, which is the cool part about an actor writing a song for their character. Because they know all of the little intricacies of what the character has gone through. I think that gave me a unique perspective in writing the song." She also cowrote another song with her costar Joshua Bassett that will be featured later on the series.
"Nini is just a teenager who is growing up and trying to find her place in the world, and so am I."
In addition to being a singer/songwriter herself, Rodrigo added that she relates to her character's struggle to come into her own and find her voice. "Nini is just a teenager who is growing up and trying to find her place in the world, and so am I," she explained. "We have a lot of the same experiences and the same struggles. She struggles with finding her voice when she is cast as the lead in High School Musical, and I was cast as the lead in High School Musical in a totally different way, and I struggle with finding my voice and confidence, too. Life imitates art. We go through a lot of the same struggles, which is why it was so fun for me to write this song because I was really just writing from a place of personal truth."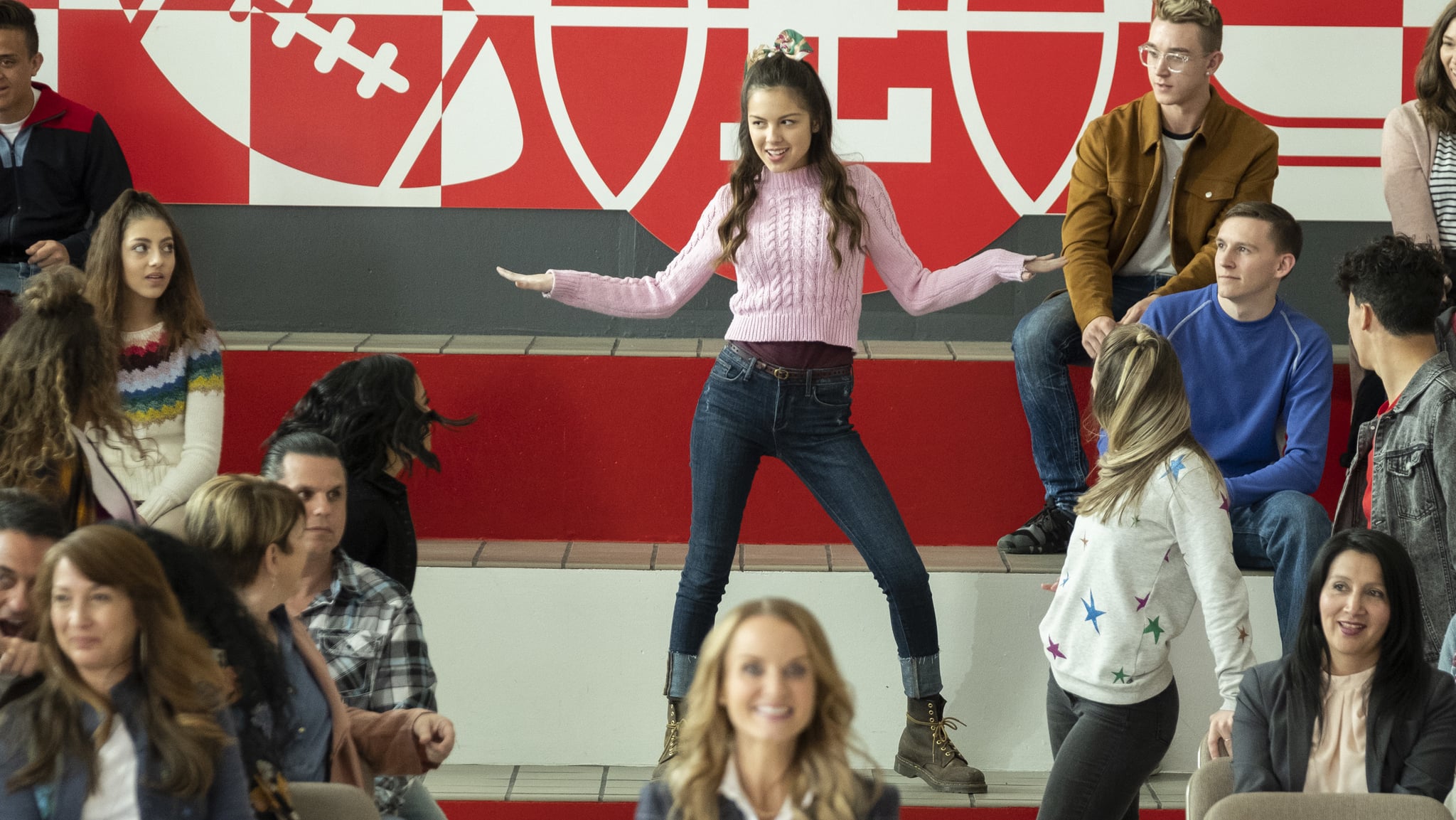 Being such a big fan of the High School Musical movies herself, Rodrigo said it's "surreal" to have one of her songs included in the franchise. "It's absolutely insane because I remember I would listen to the High School Musical soundtrack all the time when I was a little kid," she said. "So the fact that I get to write a song for a new High School Musical soundtrack that's going to be listened to by a whole new generation of kids is surreal. I feel so honored that I got to have that experience."
As Rodrigo continues to write more music of her own — which she gives glimpses of on her Instagram page — she hopes her songs connect with fans on a personal level. "Music is such a great way to communicate with people," she said. "An author could spend three years writing a book and somebody could read it and not remember a single word, but a songwriter could spend an hour writing a song and hundreds of thousands of people will know every single lyric to it and could sing it backwards and forwards. It's an honor to be a songwriter and have that power. I hope that people find truth in my songs. I hope that they can relate to it somewhat and feel like they're not alone."