Meet Kanessa Tixe: The Dominican-Colombian Publicist Repping Today's Hottest Latinx Music Artists
Kanessa Tixe, a Queens-born and -raised girl with Dominican and Colombian roots, is behind some of today's hottest Latinx music artists, including Maluma, Nicky Jam, and Tokischa. The talented publicist plays a significant role in their success. But the road to getting here certainly hasn't been easy.
Tixe started her career in public relations at just 17 years old. While many teens go to college trying to figure out what they want to do, she quickly discovered her passion with her first job at City Hall. At 21, she began working for actor Robert De Niro and the Tribeca Film Festival, where she was thrown into the world of entertainment and realized this was the career path she wanted to follow. Tixe noticed that companies were developing interest in targeting Latinx communities but quickly realized they didn't exactly know how to market talent looking to cross over into the American market. She was also the only Latina at the table, and once she began to work with merengue artists, including Almafis and Omega, she chose to take a stab at this and even started her own company.
But the entrepreneurial life isn't always what it's cracked up to be. Tixe and a friend launched a public-relations firm, but within six months, things quickly went south, and she found herself homeless. For about two and a half years, Tixe found herself couch surfing within the homes of friends and family while continuing to follow her passion. "It was tough, because I had nowhere to go. I slept one week at my cousin's house and another week on a friend's couch and then at an aunt's house," she tells POPSUGAR. "I lived out of a little plastic bag, but I really wanted to get back into the Latin market with people that represented my culture."
During that time period, Tixe's friend Alcover, who is one-half of reggaeton superproducers duo A&X, wanted to branch out into a bigger market and solidify their place in the music industry. But he didn't have the funds to pay her, so instead, he offered to share his industry contacts in exchange for her help. Through this connection, Tixe was introduced to Dascha Polanco, who at the time was stirring up a lot of buzz for her role as Dayanara "Daya" Diaz on Netflix's "Orange Is the New Black." The two teamed up and proved how women supporting women can truly create a path toward success.
"If it weren't for Dascha, I wouldn't have excelled and met some of the people that I know today. I am forever grateful."
"She fought for me. She gave me an opportunity . . . because she wanted me to be the best," Tixe says. "If it weren't for Dascha, I wouldn't have excelled and met some of the people that I know today. I am forever grateful." Being able to work with another Latina woman who was also of Dominican descent was gratifying. One of her fondest memories when working with Polanco was her appearance on Chrissy Teigen's daytime television show, where she prepared mangú, a traditional Dominican dish made from green plantains.
"They wanted Dascha to cook a dish and suggested pasta, but she said, 'Nope, I'm going to do mangú.' So, she's on daytime television pelando un platano and showing them how to cut it," Tixe says, laughing. Through word of mouth and networking, Tixe went on to sign Maye Musk, an older international model known for her signature gray hair who also happens to be the mother of Tesla founder Elon Musk.
"My life completely changed after that," Tixe reflects. Signing Musk placed her in rooms she never even dreamed of being in and had her meeting with people she would've never thought she'd meet. "With Maye, I would be in kings' and queens' houses in Qatar, and I would be like, 'What am I doing? I'm this little Latin girl from Queens, what am I doing here?'" Tixe adds. Having to start over after and continuing to pursue her dream of working as a publicist in the entertainment industry hasn't always been an easy road, but she refused to quit. "When I got my first real check, I cried so much because of everything I pushed myself to do . . . I was on [negative] $200 to $500 for two years," she says.
Tixe's entrepreneurial spirit is something she gained from watching how her mom would clean houses and parlayed that into eventually owning her own bodega and then supermarket. "My parents would always teach me the value of work," she says. "My parents were always into showing me independence and how to survive." Currently, Tixe represents Colombian reggaeton superstar Maluma. Her friend Clara Pablo had informed her that he was looking for a publicist and suggested she go for it, and she did. Tixe and Maluma met in 2018 during a rehearsal for the VMAs, during which he was set to perform a song entirely in Spanish.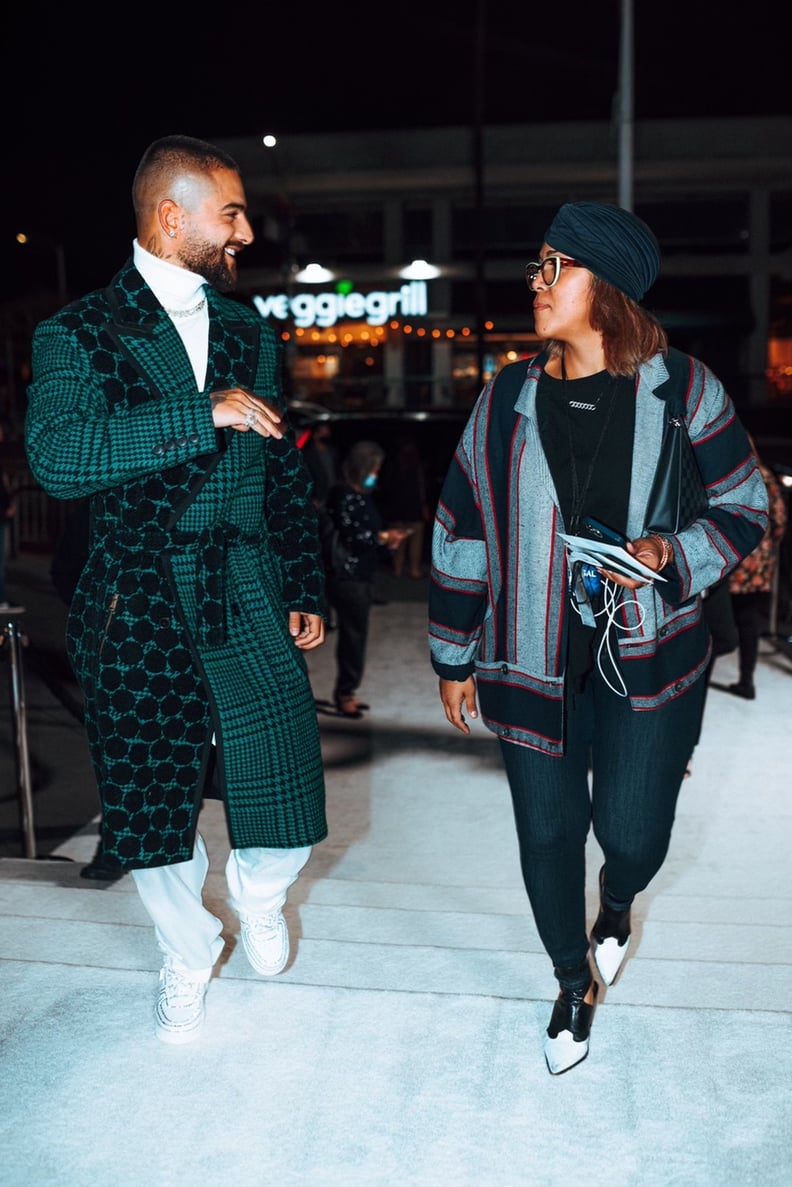 "When I met him, he goes, 'Alright, this is your first job with me, and if you kill this job, let's work!'" Tixe shares. Although he was performing, Maluma was still relatively unknown to American audiences at the time. But Tixe had a simple but effective plan that would get him some press: he would walk down the red carpet and talk to every single outlet. She informed Maluma that they had a staggering 43 red carpet interviews to do that night. "I told him, 'Look, you're going to hate me, but you're going to do every single interview. Just trust me' . . . and he was a champ," she says. "And we were the last ones on the carpet."
That was the start of a really successful work relationship with Maluma, who, with the help of Tixe, landed a campaign with Versace and starred in the rom-com movie "Marry Me" alongside Jennifer Lopez. Tixe is proud to represent an artist who is part of the wave that has found major success without having to cross over to the English market. Instead, artists such as The Weeknd have been collaborating with Latin music artists while also learning how to sing in Spanish. Tixe refers to this shift as "Latin popular" music. It's music that has become so popular despite it being in Spanish and cannot be categorized as just Latin or pop. It's also a major testament to how far we've really come.
"I'm proud because I've contributed to it and continue to contribute to it," Tixe says. "You have Maluma and Bad Bunny, and they're two artists that stay in their lane." She's also been able to branch out in the world of Latin music, signing clients like Nicky Jam and Residente. She has recently added dembow's leading lady Tokischa to her roster and is confident that she can help take her career to the next level. "I don't even consider myself a publicist; I consider myself a brand strategist, a marketing strategist," she says.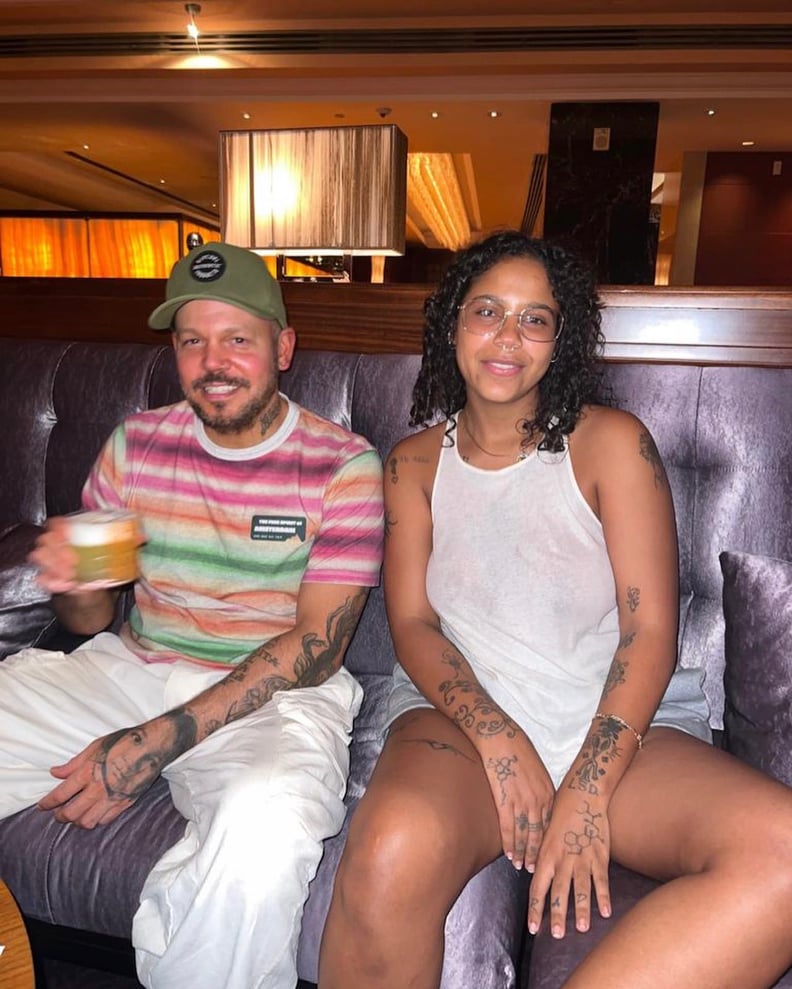 The adrenaline and the ability to help people tell their stories is what originally attracted Tixe to the world of public relations, but in order to take on and represent a client, she has to make sure there's a deeper connection. "Before I work with someone, I gotta meet them, listen to their music, hear their story. I gotta lift up the hood and look at the engine," she says. "I want to take the soul out of people and share it with the world." Two things that she also looks for when working with up-and-coming clients are discipline and structure, something that she sees within the new generation of artists. "Obviously, the talent is there, but to be honest, I'm impressed with the younger generation and the amount of creativity and their way of doing business," Tixe shares. "It's not what I'm used to, but I'm learning from them, and I dig it."
It's a major reason she took on Tokischa, who has made a splash in the Latin music scene with sexually explicit lyrics and visuals. With Tixe on her team, she continues to give a voice to not only Latin artists but also women. "Toki is my alter ego in terms of confidence. It's on a different level that I admire," Tixe tells us. "Vocally, lyrically, visually, and even presence wise, because it's a new revolution of not staying shut. It's an experience that I've had when I'm the only Latin person in the room and I've had to stay quiet."
"Right when you think you're making strides as a woman, and you're sitting at the head of the table with these executives, there's just that one moment where they remind you it's still a boys' club industry."
Being a woman of color navigating through the world of public relations has been a journey for Tixe. "It's been very hard. It continues to be hard," she reflects. "Right when you think you're making strides as a woman, and you're sitting at the head of the table with these executives, there's just that one moment where they remind you it's still a boys' club industry." Incidents like that often trigger impostor syndrome for Tixe. "I've been doing this for 22 years, and I still get nervous. I think it comes from everything I've been through," she says. "It comes from the fear of losing it, and you don't live the moment."
Not only has she developed a reputation for taking her clients to the next level, but she's also now recognized for her unique style. While Anna Wintour is known for her sleek, straight, bulletproof bob, Tixe is known for her funky eyeglasses, which have become part of her signature look. In fact, she's accumulated quite a collection of eyewear, with a pair for practically every occasion. Her obsession began years ago while shopping for a pair of glasses in Queens. The saleswoman suggested Tixe go for a more edgy look, and it all took off from there. "It's part of fashion; it's a form of expression," she says. "But eyewear also makes me feel protected. It's comforting for me, but I love expressing how I feel on certain days."
As many accolades as Tixe has accumulated in more than two decades of working in the world of public relations, not only for her clients but also for herself, she still doesn't feel like she's "made it." As a result, she remains humble and hardworking as ever. "I don't know if I ever will feel like I made it; maybe if I start working with Bruno Mars," she jokes. She'll always be the girl from Queens who didn't quit on her dream. The one who does what she loves and helps tell the stories of your favorite artists.