Kelly Rowland Fans Want Her to Play Donna Summer in a Biopic
Twitter Wants Kelly Rowland to Play Donna Summer in a Biopic, and the Resemblance Is Striking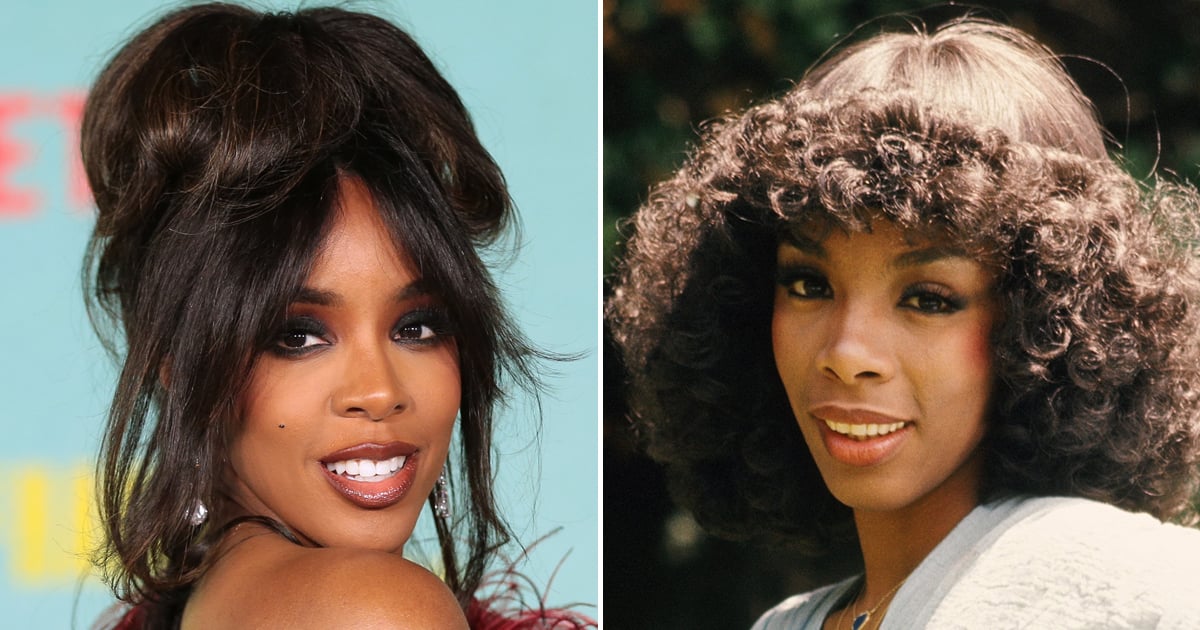 Image Source: Getty / Leon Bennett / Michael Ochs Archives
Kelly Rowland has Twitter in a frenzy thanks to a resurfaced photo of late music legend and disco queen Donna Summer. On Dec. 19, music critic Craig Seymour shared a photo of Summer's 1979 spread in Rona Barrett's Hollywood Magazine, sweeping up nearly 30,000 likes from fans who said they noticed a striking resemblance between Rowland and Summer. "My wife showed me a pic for half a second and asked me to guess who it was. The way I said Kelly Rolland so fast 😂😂😂," one Twitter user wrote before several others hopped on board to suggest Rowland play Summer in a biopic.
We're no strangers to fancasting, and we have to say, the resemblance between the two superstars is uncanny. Their bone structure, their eyes, and even their bangs are so similar in the photos that it'd be easy to mistake one for the other at first glance. Fans are already so convinced that they want to nominate her for an Oscar, but the role isn't officially on the table, so Rowland is going to have to wait if she plans to make this fan-led film a reality.
There's still no word from Rowland, who's already made a name for herself on the silver screen, on whether she'd consider taking on the role, but we can already imagine her swaying in a flowing '70s-style dress with flowers in her hair as she belts out a heartfelt rendition of "This Time I Know It's For Real." For now, it's just a dream, but we have our fingers crossed that there's a team of producers and writers out there with Summer's biopic in the works and Rowland's name at the top of their casting list.