Paging Eve Polastri! We've Tracked Down Killing Eve Season 2 Details
Killing Eve is making major waves this award season, picking up two Emmy nominations as well as two recent Golden Globe bids. In fact, it's so good that BBC America renewed it for a second season even before airing the first one. That decision turned out to be a pretty savvy one, as fans have now become obsessed with the cat-and-mouse crime thriller starring Sandra Oh and Jodie Comer. Even without a premiere date attached to it yet, the upcoming season feels so near us that we can almost see Villanelle busting out her bloody assassin moves in her impeccable designer clothes.
The details are relatively scant for the second season, but there's enough to get us excited about what's to come. Like Eve trying to track down an international psychopath, we've played detective and gathered every shred of information on season two of Killing Eve. There are spoilers ahead, so read at your own risk!
01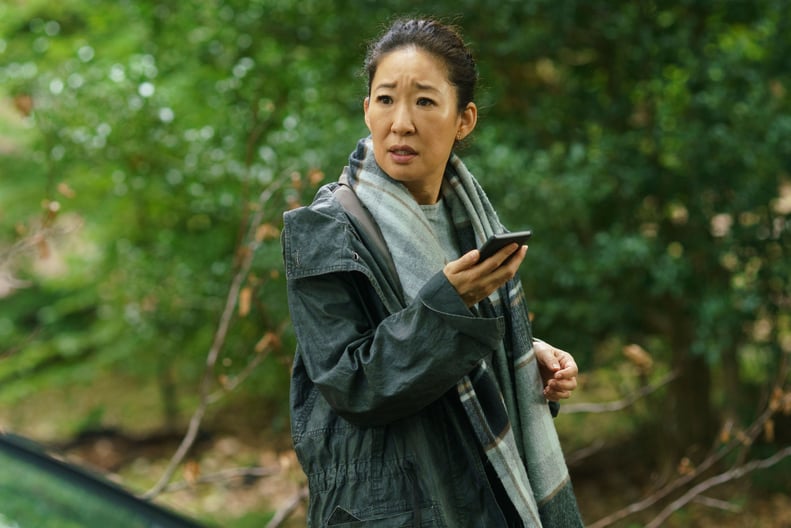 Expect to see season two in Spring 2019.
BBC America announced that season two of Killing Eve would air in Spring 2019. We don't have an official date or trailer yet, but we know that it's coming soon. Season two will probably drop some time in April, since the first season debuted in early April 2018. It shouldn't be too long, though. Even before Killing Eve premiered, BBC announced that it would renew the show for a second season, so the writers and producers have certainly had time to ponder the plot and production schedule.
02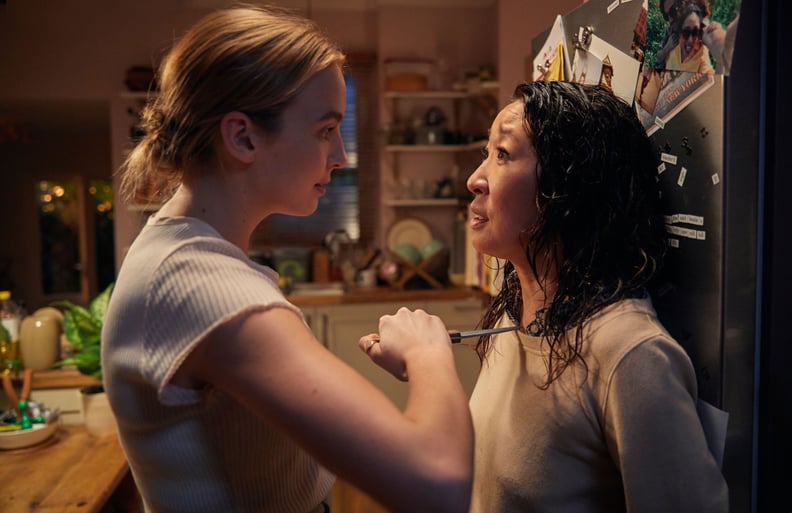 Fiona Shaw, Sandra Oh, and Jodie Comer will reprise their roles and meet some new castmates.
Fiona Shaw, Sandra Oh, and Jodie Comer will return to their roles as Carolyn, Eve, and Villanelle. Joining them are two new regulars: Nina Sosanya (Love Actually) and Edward Bluemel (The Commuter). Julian Barratt (The Mighty Boosh) will also guest star in a few episodes. We don't know who they'll play yet, but now that Eve's team is down two people thanks to Villanelle's murder spree, we wouldn't be surprised if they end up working with Eve in British intelligence.
On the writing and producing side, there will be new talent as well. Creator Phoebe Waller-Bridges, recently nominated for an Emmy for her writing on the show, has hired more talented women, including directors Lisa Bruhlmann and Francesca Gregorini, as well as new head writer Emerald Fennell.
03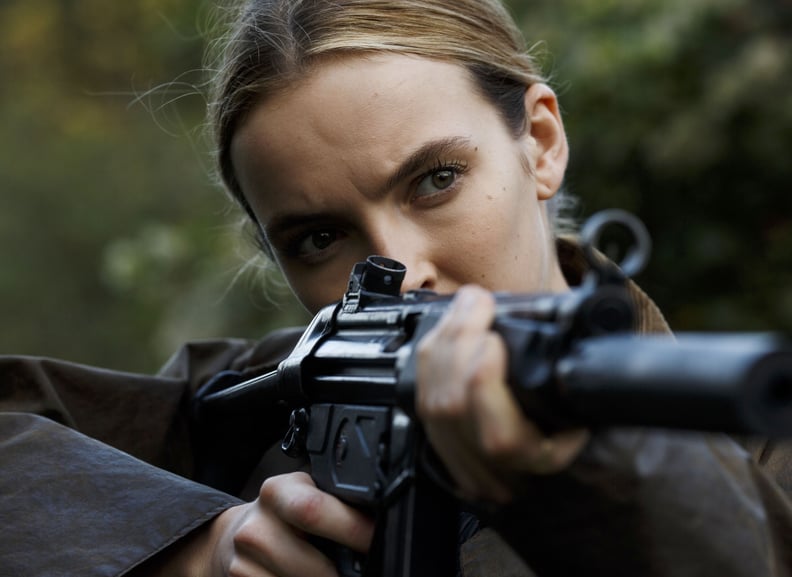 Villanelle and Eve will meet again.
So, if you've seen the season one finale, you'll know that Eve finally catches up with Villanelle and tracks her down in Paris. The spy and assassin lie in bed together, frankly admitting their obsessed feelings for one another. Sexual tension crackles between them, and then, in an unexpected move, Eve stabs Villanelle in the gut with a knife. The M15 agent, realizing that what she's just done is pretty bad, then goes into the kitchen to find something to help Villanelle, who, while bleeding, nimbly escapes.
Villanelle doesn't seem very dead yet. The latest set pictures show Comer and Oh doing takes together in Rome. The relationship between Villanelle and Eve remains decidedly undecided. In the second season, we might find answers to all of the questions that we had in the first season. Will the assassin and intelligence officer join forces? Who is Villanelle working for? Is her handler Konstantin still alive after she shot him? Will anything happen to Eve's husband?