Kylie Jefferson Interview About Netflix's Tiny Pretty Things
On Our Radar: Kylie Jefferson Is Pirouetting Her Way Onto the Small Screen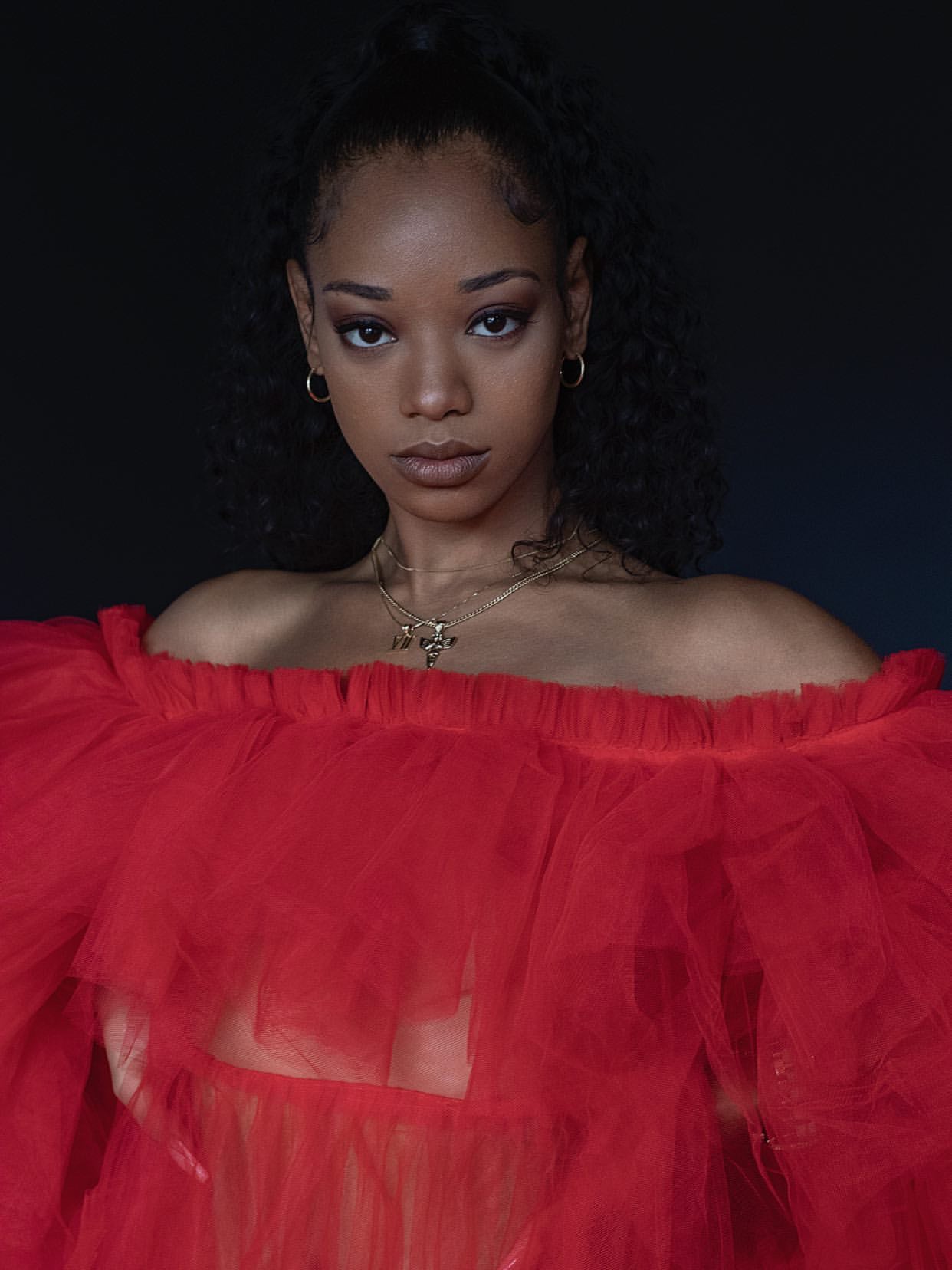 If the name Kylie Jefferson doesn't ring a bell, don't worry, it will soon. The 26-year-old newcomer is making her small-screen debut on Netflix's latest teen drama, Tiny Pretty Things, and it's not every day that an actor's breakout role is the lead of a show. Based on the Sona Charaipotra and Dhonielle Clayton novel of the same name, Jefferson stars as Neveah Stroyer, a dancer who gets the opportunity to attend a prestigious ballet school in Chicago after the star pupil, Cassie Shore, is mysteriously pushed from a building. When Neveah arrives at the Archer School of Ballet, she soon uncovers a web of dark secrets that could bring down the academy.
I would say the show is a mix between Gossip Girl and Pretty Little Liars, and Jefferson agrees. "Neveah is a cross between Serena and Blair. Serena has it naturally, but Blair is like 'I have to have it' type," Jefferson told me over the phone. "I don't think anyone on Gossip Girl really has Neveah's upbringing, but if we're just talking personality traits, Neveah is a little bit of both. She's the hard worker. She's the one who's a little bit nervous. She's the one who has it naturally. She's the one who's made to shine, but she just has to allow herself to do so."
"She's the one who's made to shine, but she just has to allow herself to do so."

Similar to Neveah, Jefferson is a contemporary ballet dancer in real life. At age 6, she became the youngest dancer to get accepted into the Debbie Allen Dance Academy, and since then, she's taken the dance world by storm, performing at the Grammys and choreographing music videos. "Neveah is me. I am her," Jefferson said. "I understand her experience in life. I was really proud that this type of character, this type of girl, was even being thought of."
Given Jefferson's performance background, it was a natural move for her to branch out into acting. "Growing up under Miss [Debbie] Allen, she always pushed this narrative that dancers make the best actors. So, that was something that I always grew up hearing," she said. "It's definitely been an interesting journey, but being Neveah definitely allowed me to gain a certain level of education in the acting realm that's probably more hands-on than being in an acting class every single day."
Being that Jefferson is a dancer, it's no surprise she did her own moves in the series. "I did all of my dancing — that is a given. It was very important to make sure that I was keeping up with my dance training, even though the acting schedule started to cross over," she explained. "I'm like, 'I cannot forget what got me [into] this room.' Absolutely not, I am a dancer first and foremost. I want to make sure that I'm making that part of me proud, especially because I didn't know how the acting was going to come out. All I knew was that our showrunner [Michael MacLennan] was happy with what he saw, and that was enough for me."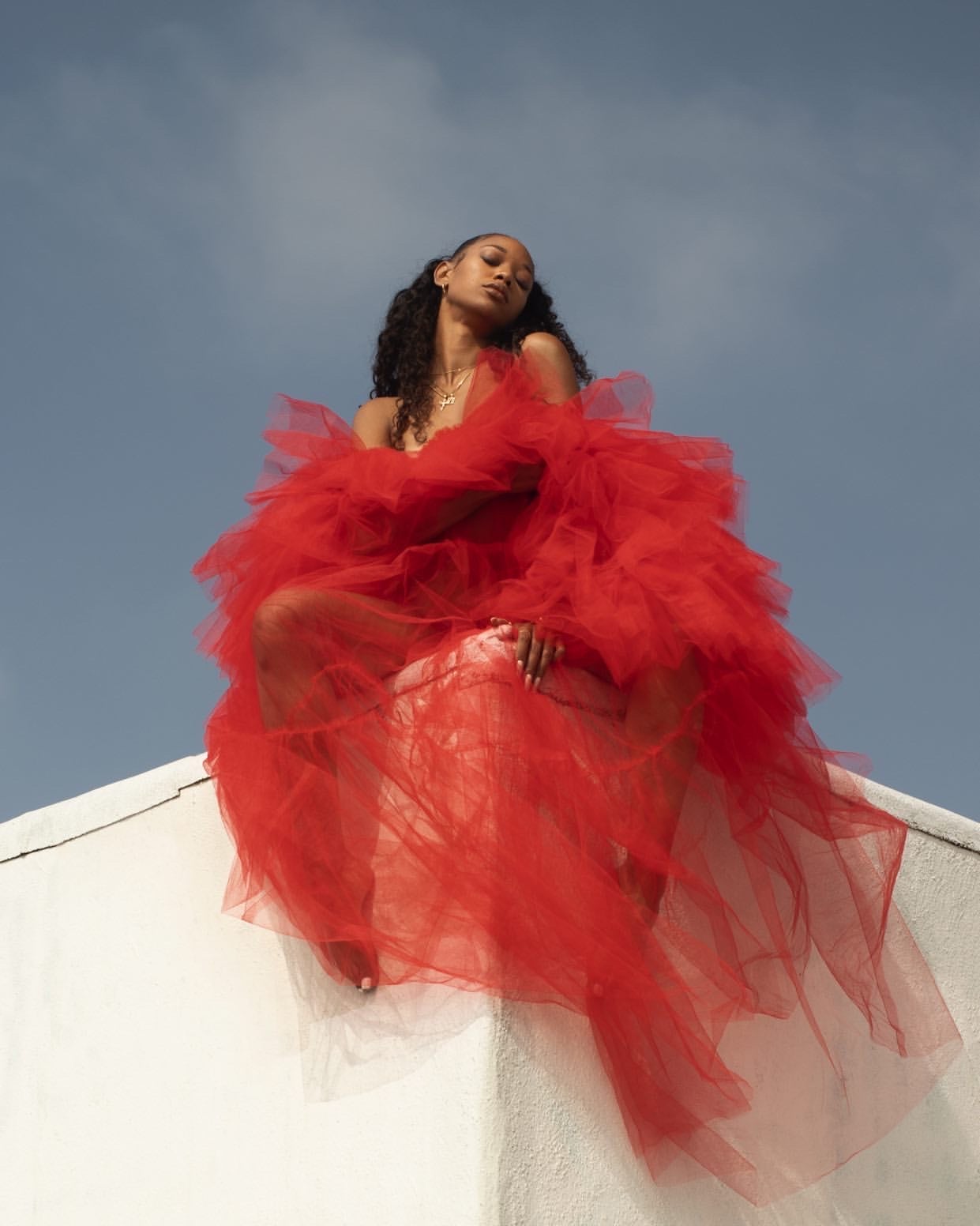 Despite the fact that Jefferson has been dancing her entire life, performing for a TV series wasn't quite the same experience as being on stage. In fact, it was "a whole new world" for Jefferson. "That was a very interesting challenge for me, specifically with the lighting or understanding how to navigate your body, because when you're dancing on a stage, you're dancing for the audience, which is typically in the front, but the camera can be wherever the camera is," she explained. "So, I remember being a little bit more intentional about where the camera was and learning how to adjust certain movements to complement such, which is an awareness that you don't typically have to have when you're dancing on stage."
Still, one of Jefferson's favorite scenes to shoot for the show was the viral video scene featured in episode nine. During that scene, Jefferson really allowed herself to just enjoy the choreography. "It was so powerful," she said.
"Just work on being confidently yourself. That has nothing to do with anyone else."
When we first meet Neveah at the start of the series, she's struggling to fit in with the dancers and find her place at the academy, yet she's still able to hold her own with enviable confidence. When I asked Jefferson what advice she has for young women who "don't fit the mold" and are struggling to fit in, she replied, "Just work on being confidently yourself. That has nothing to do with anyone else." The other lesson she hopes viewers take away from the series is that "anything can be turned around with a little resilience." "I think that's something that everybody will learn from every single character on the show," she said. "No one ever lets themselves stay down."
Even though a second season of Tiny Pretty Things has yet to be announced, Jefferson is totally down for it. "If I'm just meant to be Neveah for hopefully many seasons to come, that's OK with me," she shared. "I'm excited to see her come into herself as an artist and for someone to actually acknowledge her struggle with the representation. It doesn't mean that it has to be in a way that now all of a sudden we have an all-Black class coming in next year, but I would just love to see her acknowledge that her body's different, her struggles are a little bit different, and how that affects her coming into herself as an artist."
Tiny Pretty Things marks Jefferson's first major acting role, and we have a feeling it won't be her last. "If acting welcomes me, I'm definitely showing up for it," she told me. "It's definitely something that I have learned that I really loved. My spirit likes it."
Catch Jefferson on Tiny Pretty Things, which is out on Netflix now.
Image Source: Malachi