A Full Breakdown of the "Love, Victor" Season 3 Finale
Hulu's "Love, Victor" has closed its third and final chapter, and the emotional finale packs in satisfying personal growth and full-circle moments for its central characters. A spinoff of the 2018 breakout coming-of-age movie "Love, Simon" — which is an adaptation of Becky Albertalli's "Simon vs. the Homo Sapiens Agenda" — the series follows the titular character's journey as he navigates the ups and downs of high school and discovering one's self in a new town. Created for the small screen by Isaac Aptaker and Elizabeth Berger (the duo behind NBC's "This Is Us" and the Hilary Duff-led "How I Met Your Father"), the heartwarming teen dramedy has garnered critical acclaim and amassed a staunch fanbase for its realistic and nuanced portrayal of sexual exploration among young adults.
If you're looking for a complete breakdown of the season three finale, which hit the streamer on June 15, there's no need to refresh Creeksecrets. Read on to find a recap of the "Love, Victor" series finale and a final check-in with the lovable characters about where the story leaves them.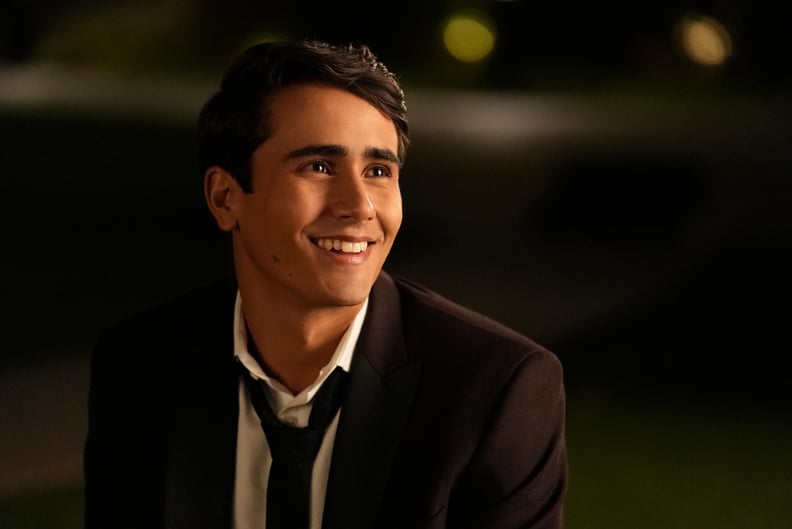 What Happens to Victor in the "Love, Victor" Season 3 Finale?
The season two finale leaves off on a major cliffhanger, with fans wondering who Victor (Michael Cimino) would choose — Benji (George Sear) or Rahim (Anthony Keyvan). The opening shot of season three quickly resolves the love triangle, as we see Benji opening his door to find an out-of-breath Victor standing on his doorstep, who makes a sweet declaration of love. The two make up, and all seems well for the full five minutes before Benji confesses that he's fallen off the wagon and hasn't been sober for a while. Victor supports Benji in his recovery, and the two decide to put their relationship on hold while Benji focuses on sobriety and enters rehab.
However, when Benji returns from rehab, he calls things off with Victor at his parents' insistence. They believe their whirlwind romance caused Benji's slip-up. As Victor picks up his broken heart off the ground, he decides to let Benji go and focus on himself. He dips his toes into casual dating with Nick, a guy his mom sets him up with, and soon realizes that he wants more than to be someone's "booty call." He apologizes to Rahim for making light of his romantic feelings and eventually manages to mend fences with him as they resume their close-knit friendship.
Victor gives Nick another chance following a sincere apology from him, and the two begin officially dating. Their love is unproblematic, easy, and healthy, and still, something is amiss. Meanwhile, Victor is chosen for the Bravery Award at the upcoming Creekwood High award ceremony. Though he's initially resistant to the idea of receiving a trophy based on his sexual orientation, he embraces the opportunity after having a heart-to-heart with Rahim, who makes him realize the pride behind the honor.
During his acceptance speech, Victor acknowledges his loved ones' unconditional love and support in his journey coming out — his religious family; his neighbor-turned-bestie, Felix; his ex-girlfriend, Mia; and his first love, Benji. As soon as he finishes, it dawns on him that he's not yet over Benji, and knowing this, Victor ends his relationship with Nick, who wishes him nothing but the best. Victor, once again, sprints in what has become his signature style to stop Benji from leaving Creekwood to enroll in a boarding school in Connecticut. But just as he bares his heart to Benji, Benji tells Victor that it's a little too late and that he has already made up his mind. While Victor is disappointed by Benji's decision, he's at peace knowing that he tried his best to change the outcome.
As Victor joins his family and friends at the Winter Carnival, where the pilot of the series (and a climactic scene in the movie) takes place, he's seemingly proud of himself, knowing how far he's come in the span of the last year. To relive the good old days, he decides to take the Ferris wheel ride on his own, and just as the door to the ride is closing, Benji asks Victor if he could join him. Victor is surprised and relieved to see Benji in front of him, and the two hash out their feelings for one another. Benji admits he might need to put in a lot of work on himself going forward, and while a lot of those situations might not be fully in his control, he'd very much like to start afresh with his favorite person, Victor. The two end the reunion with a kiss in a touching moment as the credits roll.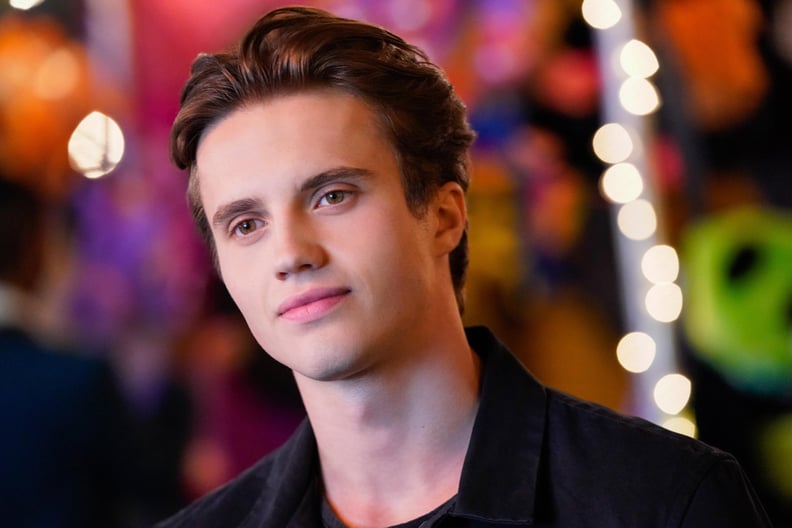 What Happens to Benji in the "Love, Victor" Season 3 Finale?
For the better part of season three, Benji focuses on staying sober, having reached out for professional help through rehab and support meetings.
Benji's father is against him pursuing a relationship with Victor because he believes he's "creating chaos" in Benji's life, but we see through multiple flashbacks that Benji's emotional triggers and anxiety started at an early stage before he ever came out to his parents. We see his fears of rejection and isolation feeding into his drinking habits when he was a teenager, ultimately leading to the car crash he gets into while under the influence.
After his stay at the rehab, Benji pushes Victor away even though it's killing him not to be able to share his feelings with the person he loves. When Victor shows up at Benji's house in the final episode to tell him he still loves him, Benji has a long-overdue conversation with his parents, candidly opening up about his history with alcohol and how Victor has nothing to do with it. Following the talk, he decides against going to boarding school and meets up with Victor, and the couple make up while on the Ferris wheel.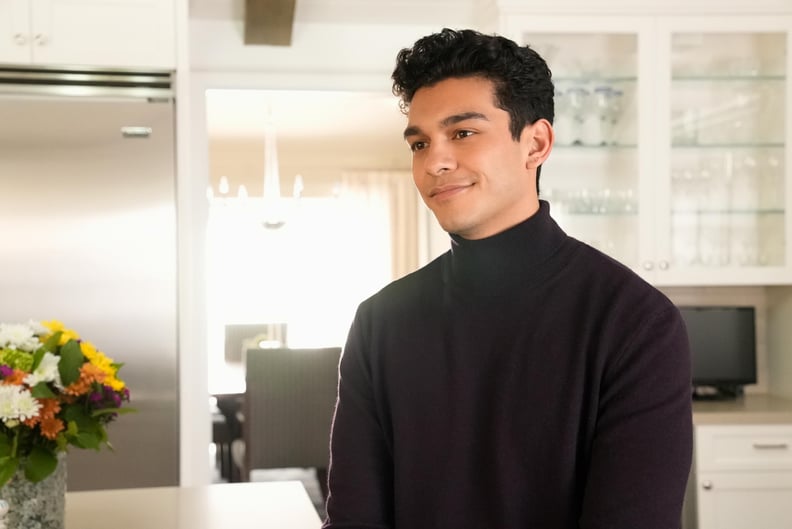 What Happens to Rahim in the "Love, Victor" Season 3 Finale?
After Rahim and Victor bury the hatchet and become friends again, Rahim has a "meet-cute" with a guy named Conan. The two exchange numbers and find out they have a lot in common, so they start dating. When Rahim's conservative uncle from Iran visits his family, he's forced back into the closet. The pretense brings up some unresolved feelings of inadequacy from his childhood, as he had to hide parts of himself for a long time. He confronts his mother in a poignant scene where he lets her know that he would never play a part that doesn't align with his true self, and his mom agrees.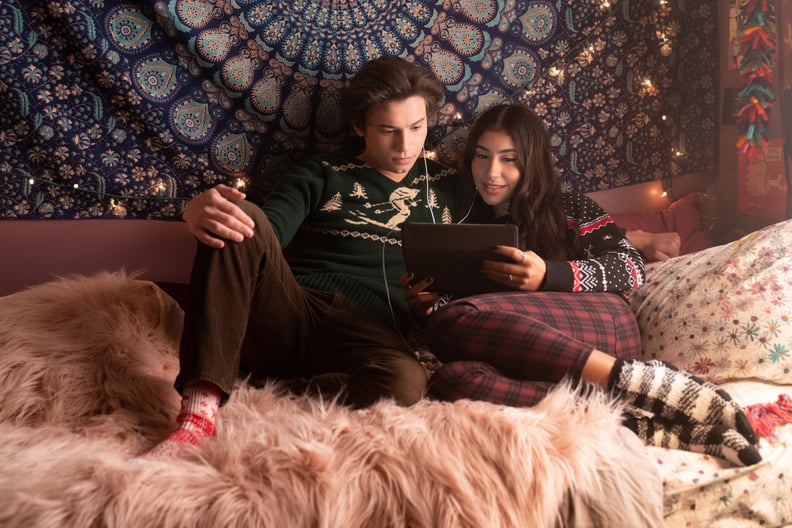 What Happens to Felix and Pilar in the "Love, Victor" Season 3 Finale?
Victor's younger sister and best friend start seeing one another at the start of season three. While Felix (Anthony Turpel) wants to share their relationship news with the Salazars, who he considers his second family, Pilar (Isabella Ferreira) knows better and keeps her love life a secret until it eventually comes out. Pilar's dad, Armando (James Martinez), is overprotective of his daughter, and knowing that she's been sneaking around and dating behind their backs, he forbids her from pursuing a romance with Felix. Following a series of disagreements, a rift breaks out between Pilar and her father.
However, when Felix senses the hostility from Pilar's parents, he takes a step back, which doesn't sit well with Pilar, who wants someone who can fight for her. While Pilar makes up with her father after he calmly hears her side of the situation, she also breaks things off with Felix. Looking back at their relationship, Felix realizes his shortcomings and apologizes to Pilar for not being the guy who prioritized her over her family. While Pilar understands Felix's viewpoint, she grabs his hand and drags him into the frame for a family picture, silently telling him that he'd always be a part of their family no matter the situation between the exes.
At home, Felix's mother has gotten her depressive episodes under control, having finally accepted medical help. Though Felix is ecstatic to see his mom thriving, he constantly worries about her relapsing and slipping back into her old patterns, making him wary of Dawn's (Betsy Brandt) new boyfriend, Stuart. However, after meeting him, he can see he's been protective of his mom. Though the two eventually break up, Felix's mom handles the split rationally, and all his fears are put to rest. Knowing about Felix and Pilar's breakup, Dawn steps into her maternal role and plans a night in with her son, drinking his favorite root-beer float and devouring his comfort reality TV.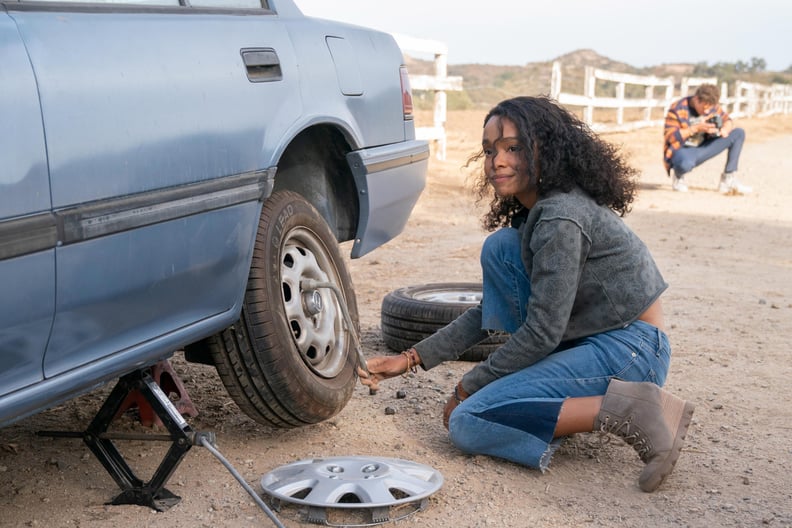 What Happens to Mia in the "Love, Victor" Season 3 Finale?
After Mia's (Rachel Hilson) dad, Harold, accepts a once-in-a-lifetime job offer at Stanford University, he asks Mia to join him and Veronica (Sophia Bush) in the cross-country move. Disappointed by her father's decision to uproot her life without prior notice, she sets out to meet her estranged mother, who keeps emailing her in hopes of reconnecting. However, it doesn't take Mia long to realize that her mother would never put her above her free-spirited lifestyle. Having hit a dead end, Mia makes a compelling case for her dad to let her stay in Creekwood to finish high school. After some convincing, she moves into her best friend Lake's house.
When Veronica, Mia's pregnant stepmother, goes into early labor, Mia is bummed not to be present for her baby brother's birth. When visiting her family in Palo Alto, CA, she realizes how great it would be to live with them. The quiet realization leaves her questioning where Andrew (Mason Gooding) fits into this new setup. However, the two decide to give long distance their best shot as they both feel what they have is much more than just a fleeting high school romance with an expiration date.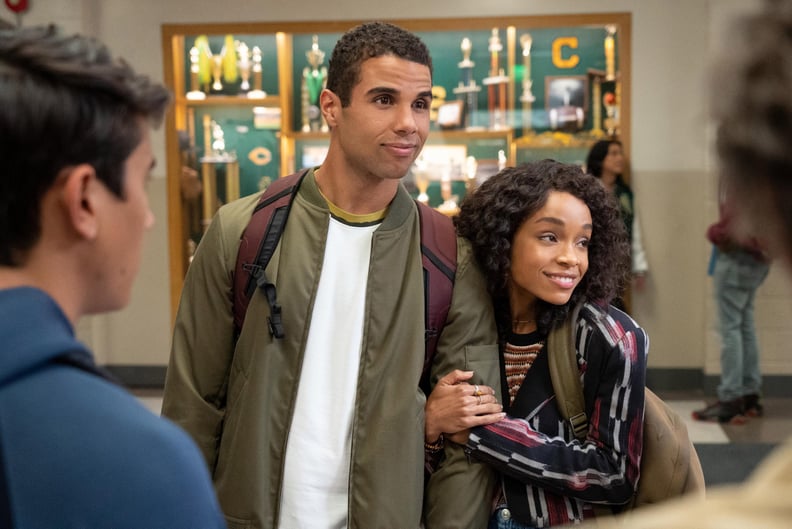 What Happens to Andrew in the "Love, Victor" Season 3 Finale?
Throughout season three, we see Andrew show his endless support for Mia. The high school jock accompanies her when she goes to meet her biological mother and isn't subtle when expressing his skepticism at her mom's inadequate apology and empty promises.
He later arranges the FaceTime session at the hospital after seeing how upset Mia is having to miss an important moment in her half-sibling's life. He doesn't think twice before skipping out on a big basketball match where college recruiters are in attendance and, instead, hops on a plane with Mia to meet her newborn brother. When Mia tells him about her plans to relocate, he shows nothing but support and makes it abundantly clear that Mia is his future as the high school sweethearts agree to go the distance.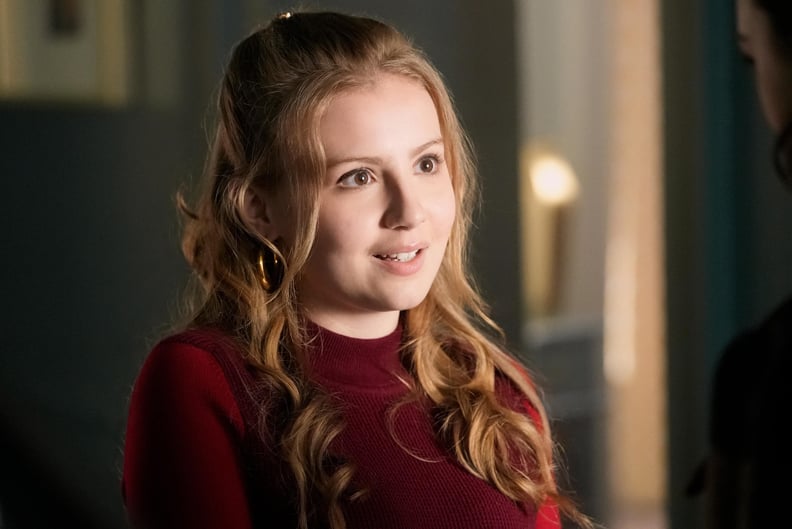 What Happens to Lake in the "Love, Victor" Season 3 Finale?
After Felix breaks up with Lake in the season two finale, Lake (Bebe Wood) meets Lucy (Ava Capri), and their chemistry is undeniable from the start. Confused and scared by what it means, Lake pulls away at first. However, she talks out her feelings with Lucy, admitting that the attraction is mutual. Learning that Lucy is planning on skipping college and moving to Portland by the end of the semester puts a damper on their love story. They painfully decide to part ways to avoid getting more hurt. In episode eight of season three, Victor's speech about being brave spurs Lake on to ask Lucy to stay and offers her mother's condo outside of Creekwood for her to stay in for the time being until she figures out her next move. Lucy accepts her help, and the two pick up their relationship where they left it off.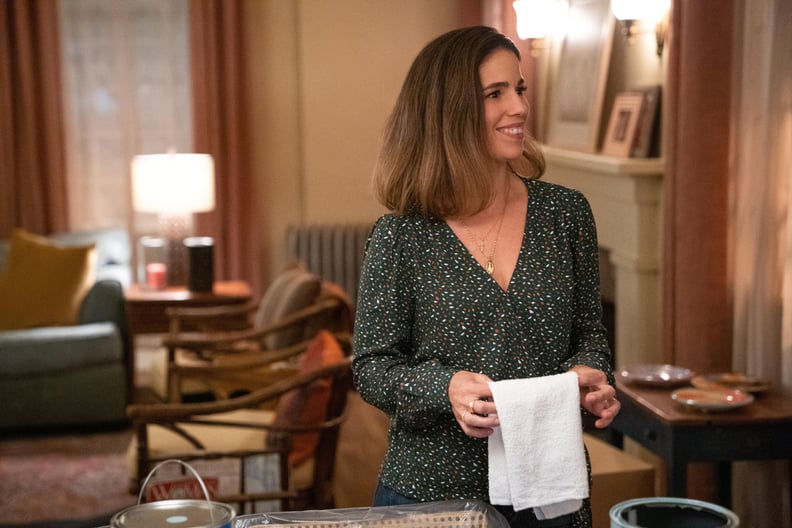 What Happens to Isabel in the "Love, Victor" Season 3 Finale?
Isabel (Ana Ortiz) is still new to learning how best to support her gay son and being an ally. She chooses a progressive church where Victor can feel safe, and while she occasionally struggles with other parents' journeys at the PFLAG meeting, she soon finds her footing as she works on repairing her bond with Victor.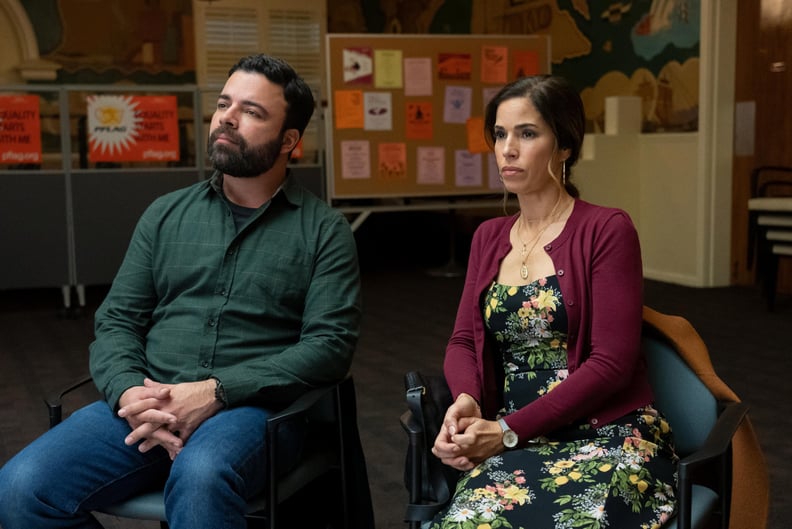 What Happens to Armando in the "Love, Victor" Season 3 Finale?
Armando struggles to reconcile with the fact that his daughter, Pilar, isn't a little girl anymore. He reluctantly accepts Felix as her boyfriend, but Isabel finding birth-control pills in Pilar's room sends his fears into overdrive. When Isabel brings up Camila, the baby girl they lost at four months when they were teenagers, Armando realizes that his wife might be onto something. He sits down with Pilar and lets her in on his anxieties as a father of a teenage daughter and how he doesn't want Pilar to be reckless and go through the similar pain he and Isabel experienced when they were young. Pilar understands where her dad's coming from, and the two agree to communicate openly moving forward.
Later in the season, listening to his boss make homophobic jokes, Armando loses his cool and gives them a piece of his mind, followed by him quitting his job. Isabel tells him she's proud of him for holding his own, and the two announce that they'd be starting their own business, Salazar Electricians — Armando being the man on the ground with Isabel managing the finances, marketing, and logistics.