Love, Victor Isn't a Serialized Retelling of Love, Simon — It's So Much More
Love, Victor does what a good spinoff series should do: it pays homage to Love, Simon without being a carbon copy. Love, Simon centers around Simon Spier (Nick Robinson), a teen dealing with whether or not he's ready to come out. Whereas Love, Victor follows Victor Salazar (Michael Cimino), a teen still trying to figure himself out. While the similarities are there — they're both students at Creekwood High School trying to navigate the school year the best way they know how — it's the differences between them that truly set them apart.
Yes, Simon does make an appearance in Love, Victor, but as the title suggests, this is Victor's story. That being said, at the beginning of the series, it's clear he feels as if he has to live up to Simon's legacy; much like the series feels like it needs to live up to the movie. Even so, Love, Victor is able to become so much more than just a coming-out story by focusing not only on Victor's struggles, but on those around him as well, letting their stories and issues shine through. Keep reading to see all the ways Love, Victor is different from Love, Simon.
01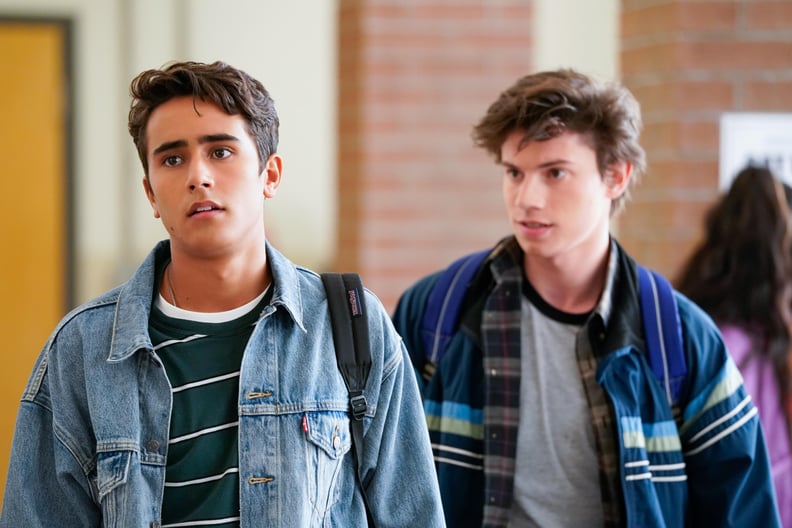 Victor Is the New Kid
In Love, Simon, Simon has lived in his Atlanta suburb all of his life. He has his core group of friends and pretty much knows how things work. It's partially because of this reason that he's not ready to tell his secret at the beginning of the movie. Whereas in Love, Victor, Victor has just moved to Atlanta from Texas. Not only is he starting as a new sophomore at Creekwood High School, but he's starting school during the middle of the year. This opportunity gives him the chance to be a "new him," but instead he chooses to go with the status quo in order to fit in and not make waves.
02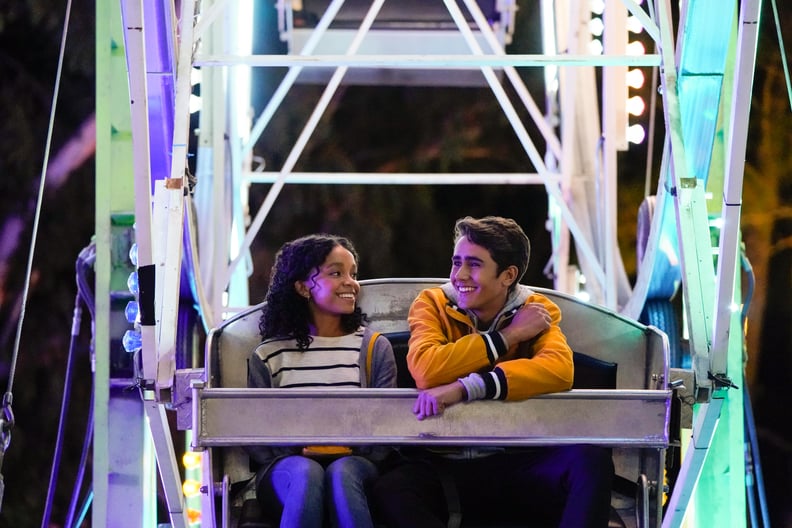 Love, Victor Begins at the Winter Carnival
The winter carnival plays an important part in both Love, Simon and Love, Victor. This is where Simon fully embraces who he is and announces his love for Bram aka Blue (Keiynan Lonsdale), which serves as the end of his story. For Victor, the ferris wheel and the winter carnival are just part of the beginning of his story at Creekwood. It's also the beginning of Victor coming to terms with the fact that maybe he doesn't have everything figured out yet and that the future still holds obstacles he needs to overcome.
03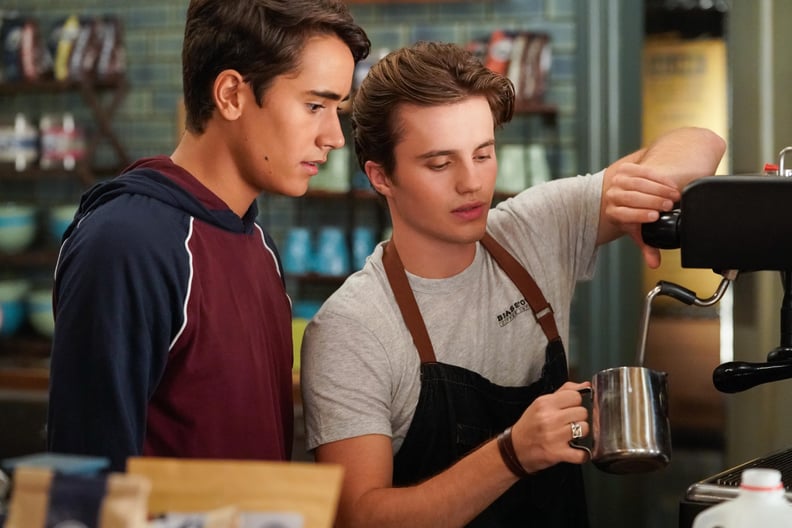 Victor Doesn't Secretly Communicate With His Crush
The biggest part of Love, Simon is the email communication between Simon and a fellow closeted gay student that goes by the pseudonym Blue. Although Victor frequently appears on Creek Secrets (the blog where Blue and Simon connect), he doesn't use it to seek out someone going through the same things as he is. Instead, he DMs Simon on Instagram, not expecting him to answer, and vents all of his frustrations as someone still trying to figure things out. The pair continue their correspondence throughout the show, with Simon serving as a guide for Victor.
04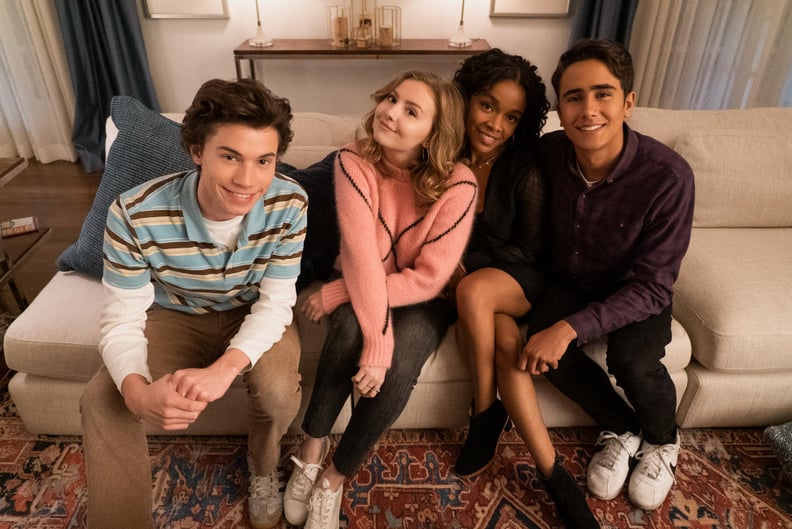 There's a Different Dynamic For the Core Group of 4
Simon's group of best friends consists of Nick, Leah, and Abby. He's known Nick and Leah all of his life, while Abby is the new girl. During the film, they're frequently seen hanging out together, going for drives, and getting iced coffee. On the other hand, as the new kid, Victor doesn't exactly already have a group of friends established at Creekwood. His best friend just happens to be the first person he meets, a neighbor named Felix (Anthony Turpel).
Eventually, Victor's group is rounded out by his girlfriend, Mia (Rachel Hilson), and her best friend, Lake (Bebe Wood), who also happens to be Felix's crush. Do they hang out and get iced coffee? No, they're mainly friends out of convenience, and in the beginning, they are really only held together by Victor and Mia's relationship.
05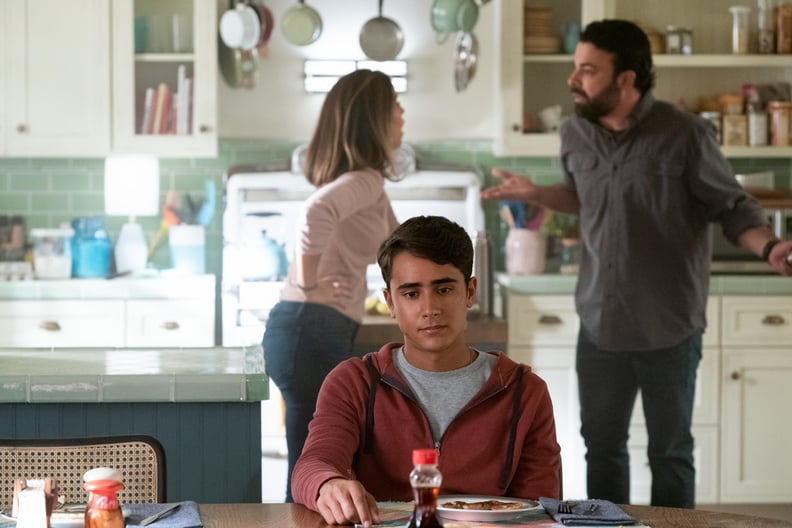 Victor's Parents Have Issues
Simon's parents, Emily (Jennifer Garner) and Jack (Josh Duhamel), are chill and a bit too involved in Simon's life. Other than that, their relationship is strong and doesn't seem to have too much tension. However, when we meet Victor's parents, Isabel (Ana Ortiz) and Armando (James Martinez), it's clear there's something we're missing. The pair frequently argue and the distrust is prevalent, with the question of which parent was at fault for forcing them to move to a new state looming overhead under the guise of a new job opportunity. Simon's parents take more of a backseat to his overall story, while Victor's parents are front and center and the source of a large amount of stress for him.
06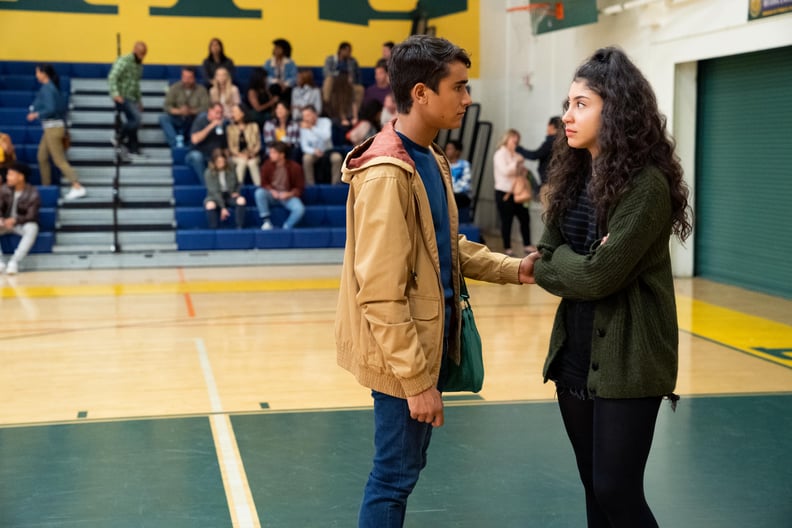 There Isn't Any Blackmail
A major point of contention for Simon is the fact that Martin (Logan Miller) discovers his correspondences with Blue and threatens to out Simon unless he helps him get Abby to like him. Meanwhile, Victor spends most of Love, Victor trying to figure out just who he is. It isn't until the end of the first season that he's even figured out who he wants to be and what he wants. At most, his sister, Pilar (Isabella Ferreira), discovers a letter he sent to Benji (George Sear) apologizing for kissing him and tells Victor that he needs to tell Mia before she does. However, he promises to do so and she lets it go.
07
The Series Isn't Just About Victor's Life
It makes sense that due to Love, Simon being a movie, it doesn't have the time to follow everyone's lives outside of how they are affected by Simon or how their actions influence him. However, given that Love, Victor is a series, this allows time to follow up with not only what's going on in Victor's life, but what's up with Felix not letting anyone into his apartment, why Lake is so focused on what others think, and how Mia is adjusting to a potential new stepmother (Sophia Bush).
08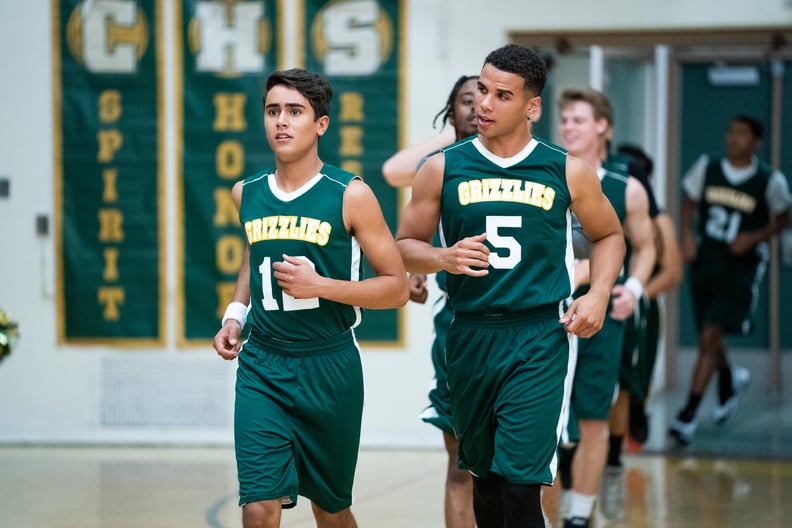 Victor Is Actually Athletic
Simon isn't exactly the most popular kid at Creekwood, though he's not an outcast. He's got his friends and that's all he needs. Victor, on the other hand, quickly impresses the coach of the basketball team and earns a spot, which causes him to butt heads with fellow jock Andrew (Mason Gooding). His athletic ability and the popularity that comes along with being on the team cause Victor to try even harder to fit in.
09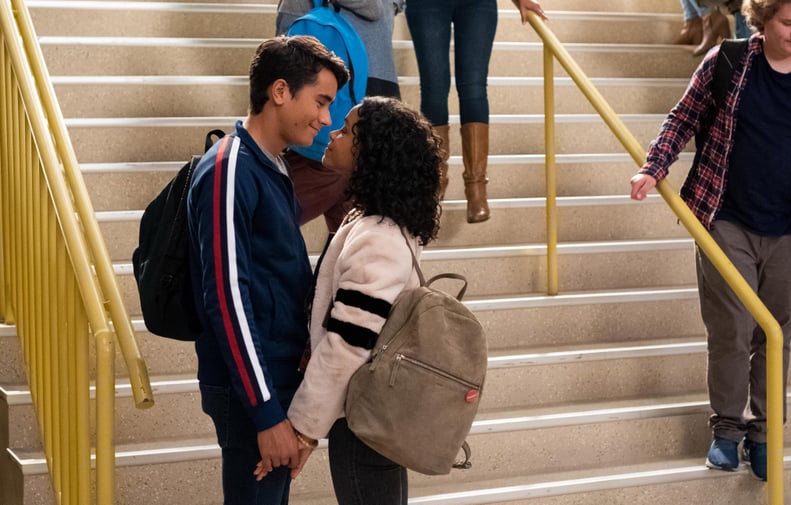 The Series Follows Victor's Journey to Discovering His Sexuality
Simon has already figured out who he is by the time Love, Simon starts. His issue is about being true to himself and letting those around him know who he is. For Victor, it's a bit more complicated. He spends the series trying to figure out who he is, which results in him falling for the "hottest girl in [his] class," Mia, all the while he's fighting a crush on his classmate, Benji.
Eventually, Victor does come to terms with the fact that he's gay, but he doesn't want to hurt Mia. His decision to tell her after giving her "one last perfect night" backfires and leads him to finally tell his parents. While Love, Simon includes the results of Simon's coming out, the first season of Love, Victor ends on him coming out as gay. Clearly there needs to be a season two so we can see what happens to Victor and the gang.