Margaret Thatcher Facts
The Crown's Iron Lady: Here's How Accurate Margaret Thatcher's Portrayal Is
Margaret Thatcher is a force to be reckoned with on season four of The Crown. Played by Gillian Anderson, the Thatcher we see in the show is notorious for her bouffant and stoicism. But like many historical series, some of the events are dramatized or fictionalized altogether. After watching The Crown, you're probably wondering how accurate its portrayal of Margaret Thatcher is. The woman who was James Callaghan's successor and served as Britain's prime minister from 1979 to 1990 seemed to have lived a life of excitement and controversy. Some questions from fans include whether or not Thatcher was a feminist, what her relationship to Queen Elizabeth was like, and what she was like as a mother.
The First Female Prime Minister
Margaret Hilda Thatcher was born on Oct. 13, 1925, in Lincolnshire, England. She attended Oxford University, a prestigious school where she first became involved in politics in the Conservative Club. Nicknamed "The Iron Lady," Thatcher was the leader of the British Conservative Party. Her harsh nickname came from her philosophy of fierce independence and self-reliance. She served as the secretary of education on Edward Heath's cabinet, where she notoriously got rid of a program that provided schoolchildren with milk. This gave her yet another nickname: "Thatcher the Milk Snatcher."
Though Thatcher was the first woman to be prime minister in all of Europe, she didn't see herself as a feminist icon, and as The Crown shows, Thatcher didn't want any women in her cabinet — she only appointed one woman to her cabinet in her 11 years as PM. This was partly due to her pull-yourself-up-by-your-bootstraps philosophy; Thatcher believed that if she, a shopkeeper's daughter, could become prime minister, anyone could. She didn't believe in helping others do what she felt she had accomplished with no help. The next woman to serve as PM was Theresa May, first elected in 2016.
As for Thatcher's politics, she opposed putting sanctions on South Africa during apartheid, and she survived an assassination attempt by the Irish Republican Army in 1984 while at a conference for the Conservative Party. The show depicts Thatcher's opposition to the IRA as she vows to go to war with them.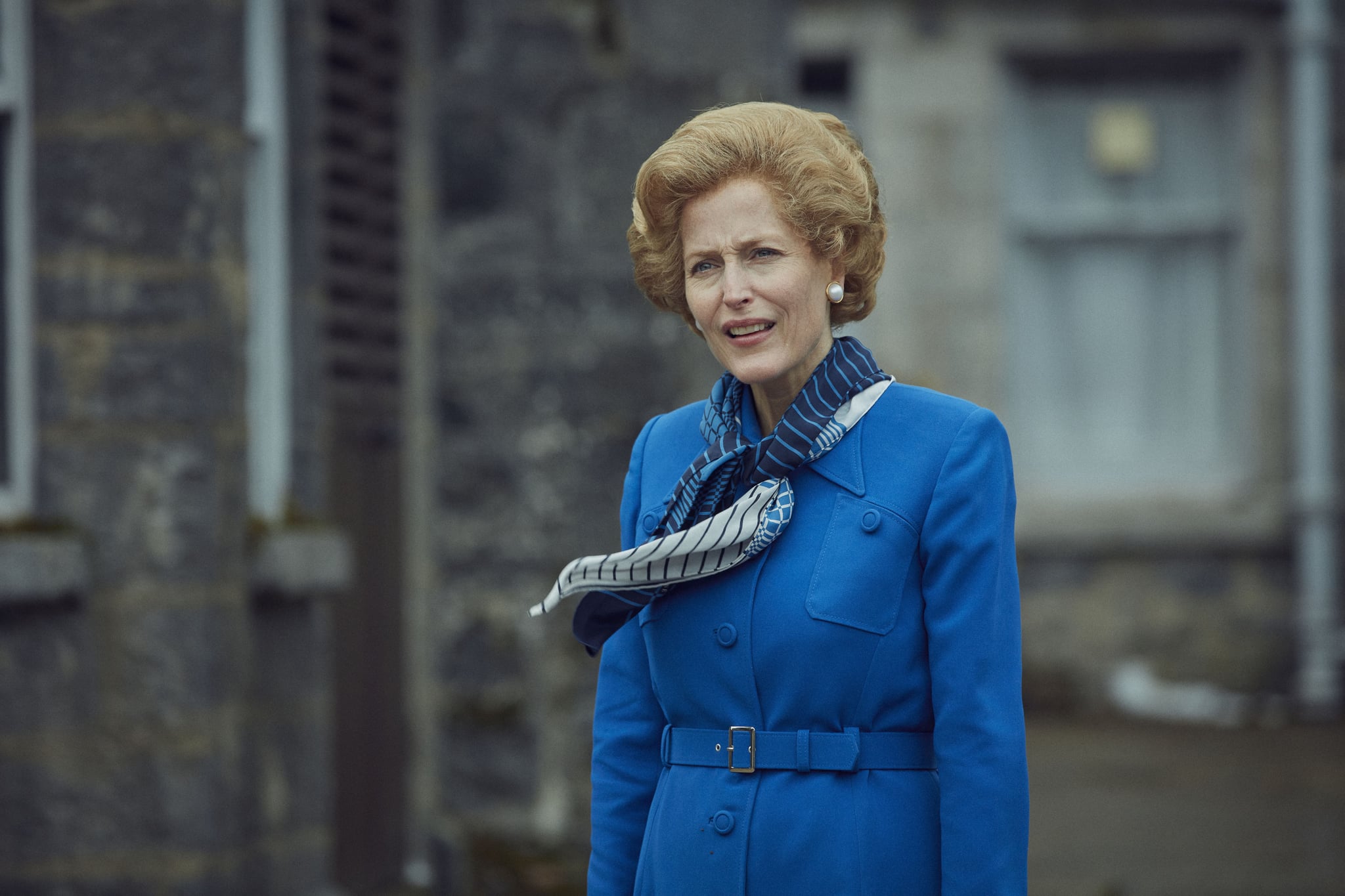 Working Mother
Allegedly, Thatcher applied to take the Bar exam from the hospital after giving birth to her twins, Carol and Mark. Like in the show, Thatcher had a contentious relationship with her daughter, Carol. Thatcher's secretary claims the former PM made her daughter hide in a closet because she didn't want her to be seen wearing jeans. Carol Thatcher claims that her mother favored Mark, just like a memorable scene in The Crown depicts.
And yes, Mark Thatcher really went missing in the Sahara Desert for a few days in 1982 during a race gone wrong. Fortunately, he was successfully rescued and brought to safety.
Thatcher and the Queen
While it is unknown how accurate the depiction of Queen Elizabeth and Thatcher's relationship is, it is said that their personalities didn't mesh. While Queen Elizabeth has a witty sense of humor, Thatcher was more serious. It is also widely believed that Queen Elizabeth didn't share Thatcher's conservative politics.