The Crown: What Happened to Margaret Thatcher's Son Mark?
The Reason Margaret Thatcher's Son Dominated Headlines in 1982, and What Happened After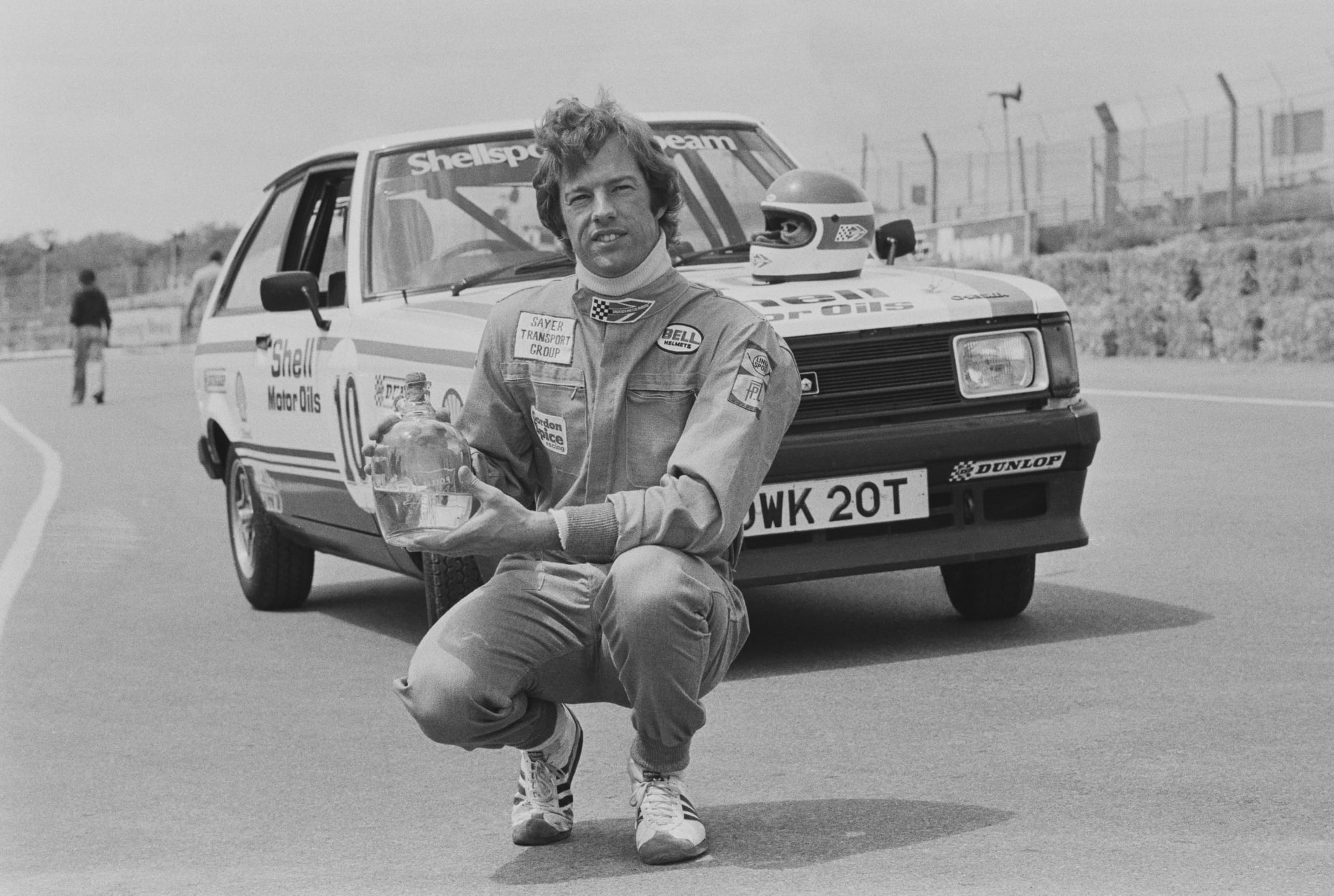 The Crown's brand-new fourth season doesn't just introduce controversial prime minister Margaret Thatcher, but it also spends some time diving into her family life. One incident, in which her son Mark was lost in the desert for a few days in 1982, forms the centerpiece of one episode — and, like so many of The Crown's seemingly unbelievable plots, it really did happen!
On Jan. 9, 1982, Mark Thatcher was set to drive in the Paris-Dakar Rally in Algeria, along with his co-driver Anne-Charlotte Verney and their mechanic Jacky Garnier. While driving their white Peugeot 504 through the Sahara Desert, they went missing — and by Jan. 12 their failure to arrive anywhere sparked serious concerns and so they were declared missing, as the BBC reported at the time. French, Algerian, and British forces worked together, scouring the desert by air and by land. It took three days for the search to finally locate Thatcher and his team. They were found in the desert by the Algerian military, a little more than 30 miles off-course from where they should have been during the multiday, multistage race.
In 2004, Mark Thatcher wrote about his experience for The Guardian, in which he admitted that he was woefully unprepared for the race before he and his team set off. "I realised that not many people get the opportunity to try to cross the Sahara desert . . . So for that reason alone I decided that I would do it. I did absolutely no preparation. Nothing. I did half a day's testing and the day after that we were driving out of the Place de la Concorde in Paris." He explains his team's disappearance as a mechanical failure compounded by misinformation delivered to organizers by their fellow racers.
"We must have hit something . . . We stopped. The others stopped too, took a note of where we were and went on. But the silly bastards — instead of telling everyone we were 25 miles east when they finished the section, they told them we were 25 miles west." Thatcher described their days of waiting, staying in the car for safety and rationing out the water and dried food they had while they waited for rescue and hoped that accurate information would eventually result in them being found. "Any information that was getting back to London was almost entirely inaccurate."
He ultimately blamed poor organization for the days-long rescue effort. "It's not to suggest that the rally organizers were not doing their very best to find us, but the event was still young and they were still learning their craft. Of course, nowadays everyone has satellite phones and locator beacons but back then those things weren't available, which was probably why the rally organizers had such a hard time trying to locate us."
Unfortunately for Prime Minister Thatcher, her son's recovery wasn't the end of the story for her. In 2012, the Telegraph reported that Mark's first stop after his rescue was the Tahat Hotel, where he and his father, Denis, racked up a bill of 11,500 dinar — of which about a third was drinks, and which the Thatchers left without paying. The bill was instead given to a diplomat, who raised concerns; eventually, the bill was waived, but not before it had caused another embarrassment on the international stage. Mark Thatcher went on to feature prominently in several more scandals, including accusations of benefiting financially from his mother's political career and, most notably, funding an attempted coup in Equatorial Guinea in 2004.