Get to Know the Steamy New Additions For Grey's Anatomy Season 15
We may still be reeling from Arizona and April's departures on Grey's Anatomy, but we've already got some fresh faces to look forward to when season 15 begins. Over the Summer, we got confirmation that a gorgeous new "Ortho God" would be entering the fold, and more recently, we heard tell of a new gay surgeon on Grey Sloan's staff. As luck would have it, we've got a few details about the newbies, plus our first glimpse in the full preview for the season! Let's dig in while we can; we're sure there will only be more additions as the season gets going.
01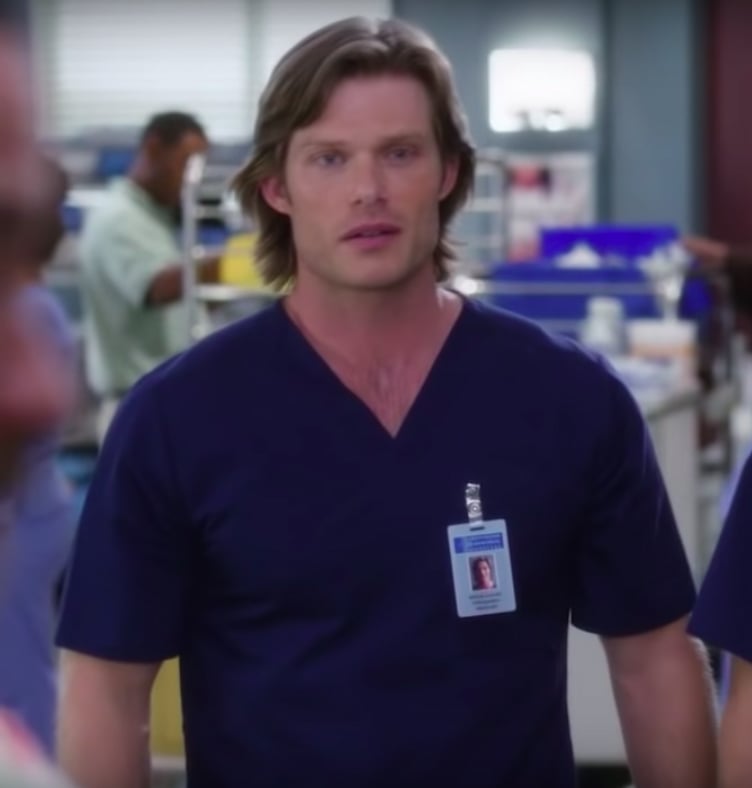 Dr. "Ortho God" Link
Details surrounding Link, played by Chris Carmack, have been very scarce. In fact, we simply knew him as a nameless "Ortho God" until TVLine revealed his name in a recent report. Showrunner Krista Vernoff has revealed that he's the former surgeon for the Seattle Mariners and he "brings the confidence of that. And Chris brings his own sense of humor to the set, and that has been really joyful to explore." Vernoff also said, "He's got a different energy than any of the other men in our cast. It's fun and funny. And when you look like that, men are maybe disinclined to like you off the bat, but Link is so likable that he defies expectations."
In another interview, Camilla Luddington (who plays Jo) layered in a little more information: "He's super charming and everyone's gonna fall madly in love with him," she said.
02
Dr. Nico Kim
There's a lot of mystery shrouding Dr. Kim, played by Alex Landi. We know Landi is half Korean and half Italian, and his character is the first gay male surgeon ever to appear on the show! Other than that, according to reports, ABC is keeping mum.