Move Over, Netflix — These Are Freeform's Newest Shows of 2020
While Freeform, as a cable network, doesn't have quite as many original shows as some of the bigger networks, its new shows for 2020 are definitely getting plenty of buzz. So far, the network has only announced its shows for the Winter/Spring premiere dates, but we're sure there are plenty more to come as the year goes on. Freeform is launching a politically timely reboot of a '90s drama, a complicated family dramedy, and a supernatural alternate-history series — and that's just the first few shows of the year! Ahead, check out the original programming Freeform has planned for 2020 and when you can start tuning in.
01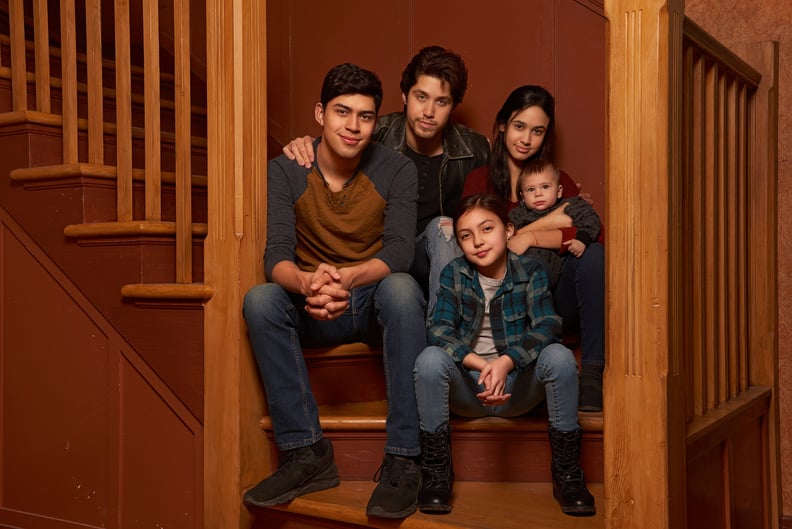 Party of Five
The hit '90s drama gets a timely reboot for 2020. In Freeform's new version, five siblings are forced to navigate a whole new reality when their parents are deported to Mexico, leaving the oldest brother, Emilio (13 Reasons Why's Brandon Larracuente), as the guardian of his younger siblings.
When it premiered: Jan. 8
02
Everything's Gonna Be Okay
This series follows Nicholas (Josh Thomas), a young man who visits his American father and half-sisters in Los Angeles, only to be told that his father is terminally ill and wants him to become the guardian of his sisters. Thomas is the Australian star of Please Like Me, and if you've ever been insecure about anything, you'll love his humor.
When it premiered: Jan. 16
03
Motherland: Fort Salem
In an alternate universe, the Salem witches avoided persecution by striking a deal with the government to use their abilities to fight for the American military. The series follows three modern witches as they learn to use their powers and figure out what's really worth fighting for.
When it premieres: March 18