Literally Every Single Movie and TV Show Coming to Streaming Services Throughout April
We might be stuck inside for most of April, but luckily, there are tons of options for streaming to keep us occupied and distracted! Not only do the old "big three" platforms — Netflix, Amazon Prime, and Hulu — have a bunch of new premieres, but there are also new entrants into the streaming niche that are all bringing more and more original programming, plus some old favorites you might not have seen in a while. Ahead, we're breaking down what's arriving on all the major streaming platforms in April 2020. In addition to these, NBC is launching its Peacock service this month, although it hasn't announced what will be available immediately this month and what will arrive in the future. From Oscar winners to little-seen indies and brand-new titles, here is everything that's starting to stream this month.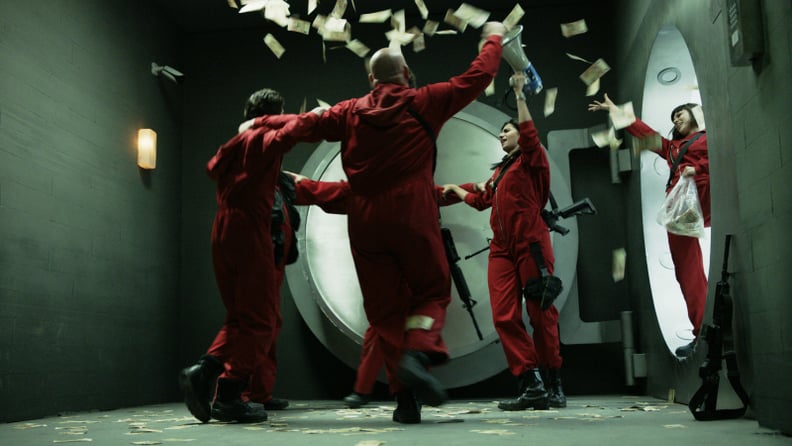 Netflix
April 1:
40 Days and 40 Nights
Bloodsport
Cadillac Records
Can't Hardly Wait
Cheech & Chong's Up in Smoke
Community: Seasons 1-6
David Batra: Elefanten I Rummet
Deep Impact
God's Not Dead
How to Fix a Drug Scandal
Just Friends
Killer Klowns From Outer Space
Kim's Convenience: Season 4
Lethal Weapon
Lethal Weapon 2
Lethal Weapon 3
Lethal Weapon 4
Minority Report
Molly's Game
Mortal Kombat
Mud
Nailed It!: Season 4
Pokémon the Series: Sun & Moon: S3: Sun & Moon — Ultra Legends
Promised Land
Road to Perdition
Salt
School Daze
Sherlock Holmes
Soul Plane
Sunderland 'Til I Die: Season 2
Sunrise in Heaven
Taxi Driver
The Death of Stalin
The Girl With All the Gifts
The Hangover
The Iliza Shlesinger Sketch Show
The Matrix
The Matrix Reloaded
The Matrix Revolutions
The Perks of Being a Wallflower
The Roommate
The Runaways
The Social Network
Wildling
April 2:
The Good, the Bad and the Ugly
Violet Evergarden: Eternity and the Auto Memory Doll
April 3:
Coffee & Kareem
La casa de papel (aka Money Heist): Part 4
Money Heist: The Phenomenon
Spirit Riding Free: Riding Academy
StarBeam
April 4:
April 5:
The Killing of a Sacred Deer
April 6:
April 7:
Terrace House: Tokyo 2019-2020: Part 3
April 9:
April 10:
Brews Brothers
LA Originals
La vie scolaire
Love Wedding Repeat
The Main Event
Tigertail
April 11:
April 14:
April 15:
The Innocence Files
Outer Banks
April 16:
Despicable Me
Fary: Hexagone: Season 2
Fauda: Season 3
Hail, Caesar!
Mauricio Meirelles: Levando o Caos
Jem and the Holograms
April 17:
Betonrausch
#blackAF
Earth and Blood (La terre et le sang)
The Last Kids on Earth: Book 2
Legado en los huesos
Sergio
Too Hot to Handle
April 18:
April 20:
Cooked With Cannabis
The Midnight Gospel
The Vatican Tapes
April 21:
Bleach: The Assault
Bleach: The Bount
Middleditch & Schwartz
April 22:
Absurd Planet
Circus of Books
El silencio del pantano
The Plagues of Breslau

The Willoughbys
Win the Wilderness
April 23:
The House of Flowers: Season 3
April 24:
After Life: Season 2
Extraction
Hello Ninja: Season 2
Yours Sincerely, Kanan Gill
April 25:
The Artist
Django Unchained
April 26:
The Last Kingdom: Season 4
April 27:
Battle: Los Angeles
Never Have I Ever
April 29:
A Secret Love
Extracurricular
Murder to Mercy: The Cyntoia Brown Story
Nadiya's Time to Eat
Summertime
April 30:
Dangerous Lies
Drifting Dragons
The Forest of Love: Deep Cut
Rich in Love (Ricos de Amor)
The Victims' Game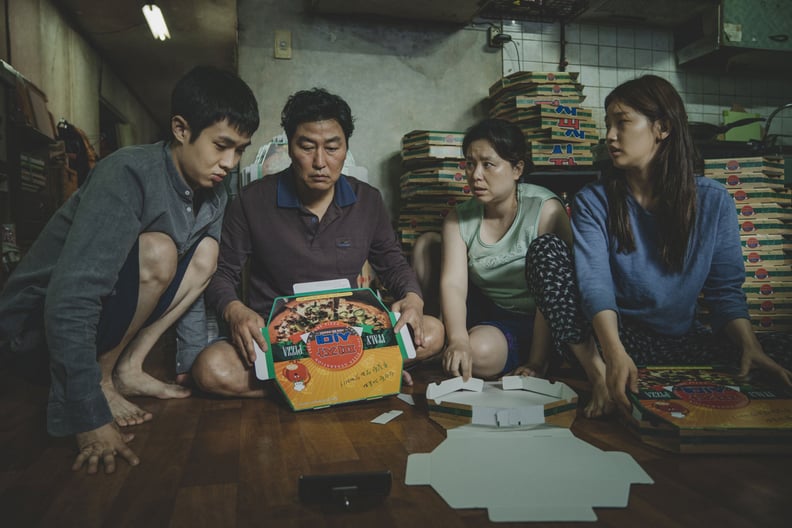 Hulu
Note: Hulu's offerings also include new shows that are debuting simultaneously on traditional networks through Hulu's Live TV option.
April 1:
60 Days In: Narcoland: Season 1
90 Day Fiancé: Happily Ever After?: Season 4
Alone: Season 6
Breaking Amish: Seasons 2-3 (TLC)
Bring It!: Season 5 (Lifetime)
Chopped: Season 36 (Food Network)
Cutthroat Kitchen: Season 12 (Food Network)
Dance Moms: Seasons 2, 6 (Lifetime)
Diners, Drive-Ins, and Dives: Seasons 27-29 (Food Network)
Dr. Pimple Popper: Season 3 (TLC)
The Family Chantel: Season 1 (TLC)
Fast N' Loud: Season 13 (Discovery)
Fixer Upper (How We Got to Here: Looking Back on Fixer Upper) (HGTV)
The Food That Built America: Season 1 (History)
Forged in Fire: Season 6 (History)
Gold Medal Families: Season 1 (Lifetime)
Hidden Potential: Season 1 (HGTV)
House Hunters: Season 120 (HGTV)
Kabukicho Sherlock: Season 1
Kids Behind Bars: Life or Parole: Season 1 (A&E)
The Kitchen: Seasons 16-18 (Food Network)
Little Women: Atlanta: Season 5 (Lifetime)
Little Women: LA: Seasons 7-8 (Lifetime)
Love It or List It: Season 14 (HGTV)
Married at First Sight: Season 9 (FYI)
Marrying Millions: Season 1 (Lifetime)
Property Brothers: Seasons 10-11 (HGTV)
Taken at Birth: Season 1 (TLC)
Til Death Do Us Part: Season 1 (ID)
TRANsitioning
The Ant Bully
Bangkok Dangerous
Bend It Like Beckham
Blazing Saddles
The Book of Eli
The Boost
The Chumscrubber
Diary of a Hitman
Dr. Seuss' Horton Hears a Who
Dr. T. and the Women
The Eternal
Free Birds
The Full Monty
Fun in Acapulco
Gator
Get Smart
Gods and Monsters
Gorky Park
Hud
Kill Bill: Volume 1
Kill Bill: Volume 2
The League of Extraordinary Gentlemen
Let Me In
Madagascar: Escape 2 Africa
The Mexican
Misery
Moll Flanders
Phone Booth
Repentance
Risky Business
Romancing the Stone
The Jewel of the Nile
The Sender
Shirley Valentine
Spider-Man
Trapped: The Alex Cooper Story
Victoria Gotti: My Father's Daughter
Who Let the Dogs Out
The X-Files: I Want to Believe
April 3:
Future Man: Season 3 (Hulu)
Your Pretty Face Is Going to Hell: Season 4 (Adult Swim)
Siren: Season 3 (Freeform)
April 6:
Too Cautious Hero: Season 1
April 8:
April 9:
Little Joe
Who Wants to Be a Millionaire? (ABC)
April 10:
Real Housewives of Potomac: Season 4 (Bravo)
April 12:
My Little Pony: Friendship Is Magic: Season 9B (Discovery Family)
April 14:
The Bachelor: Listen to Your Heart: Series premiere (ABC)
The Baker and the Beauty: Series premiere (ABC)
Songland: Season 2 premiere (NBC)
Unlocked
Vault
April 15:
The Masked Singer: Sing-Along Spectacular: Special (Fox)
The Messenger
Mrs. America: Series premiere (FX on Hulu)
A Teacher
April 16:
Harry Benson: Shoot First
What We Do in the Shadows: Season 2 (FX)
April 20:
A Kind of Murder
Paranormal Activity 3
April 23:
April 24:
April 29: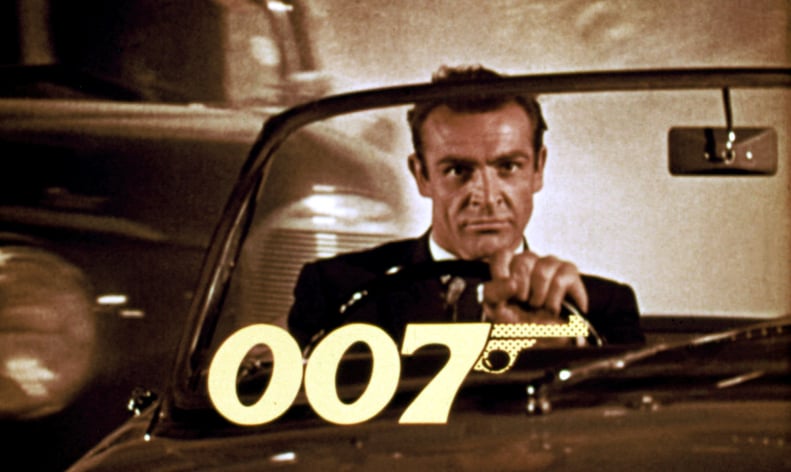 Amazon Prime
April 1:
A View to a Kill
Bangkok Dangerous
Bird of Paradise
Blind Husbands
Broken Blossoms
Daniel Boone
Diamonds Are Forever
Diary of a Hitman
Die Another Day
Dishonored Lady
Dollface
Dr. No
Dr. T & the Women
Drums in the Deep South
For Your Eyes Only
From Russia With Love
Gator
Gods and Monsters
Goldeneye
Goldfinger
Gorky Park
Hotel Artemis
I Am Legend
Licence to Kill
Live and Let Die
Mark of Zorro
Moonraker
Mutiny
Never Say Never Again
Octopussy
On Her Majesty's Secret Service
Repentance
Shirley Valentine
Son of Monte Cristo
Tarzan the Fearless
The Bodyguard
The Boost
The Brothers Grimm
The Chumscrubber
The Hoodlum
The Living Daylights
The Lost World
The Man With the Golden Gun
The New Adventures of Tarzan
The Sender
The Spy Who Loved Me
The World Is Not Enough
Thunderball
Tomorrow Never Dies
You Only Live Twice
America in Color: Season 1
Bronx SIU: Season 1
Dirt Every Day: Season 1
El Rey del Valle: Season 1
Foyle's War: Season 1
Molly of Denali: Season 1
Mr. Selfridge: Season 1
Our Wedding Story: Season 1
The Bureau: Season 1
The Mallorca Files: Season 1
The Mind of a Chef: Season 1
Vida: Season 1
April 2:
April 3:
Tales From the Loop: Season 1
Invisible Lif3
April 5:
April 7:
April 10:
It: Chapter 2
Les Misérables (2019)
Rambo: Last Blood
The Undoing: Season 1
April 12:
Baptiste: Season 1
Belgravia: Season 1
Insecure: Season 4
Run: Season 1
April 14:
April 16:
April 17:
Selah and the Spades
Bosch: Season 6
Dino Dana: Season 3B
April 20:
April 26:

April 29: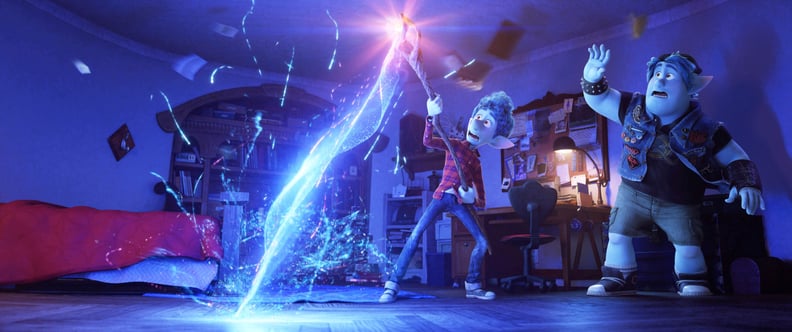 Disney+
April 1:
April 3:
Onward
A Tale of Two Critters
In a Nutshell
Don's Fountain of Youth
Donald's Dog Laundry
Double Dribble
Dragon Around
Elmer Elephant
Fish Hooks: Seasons 1-3
How to Play Football
Lambert, the Sheepish Lion
On Ice
Out of Scale
Penguins
Pluto's Party
Sea Scouts
Sonny With a Chance: Seasons 1-3
The Boy Who Talked to Badgers
The New Neighbor
The Small One
The Straight Story
April 10:
A Celebration of Music From the Coco Premiere
Life Below Zero: Season 14
Paradise Island: Season 1
Playtime With Puppy Dog Pals: Season 1
Running Wild With Bear Grylls: Season 5
Tut's Treasures: Hidden Secrets: Season 1
April 12:
April 17:

Brain Games: Season 8
Let's Stick Together
Mickey and the Roadster Racers: Nutty Tales: Seasons 1-2
Pluto's Purchase
The Incredible Dr. Pol: Season 16
April 19:
Just Roll With It: Season 1
April 20:
Secrets of the Zoo: Tampa: Season 1
April 22:
Fury Files
Jane Goodall: The Hope
April 23:
Disney Rapunzel's Tangled Adventure: Season 3
April 24:
America's Funniest Home Videos: Seasons 12-19; 23
Man in Space
Mars and Beyond
The Olympic Elk
April 30: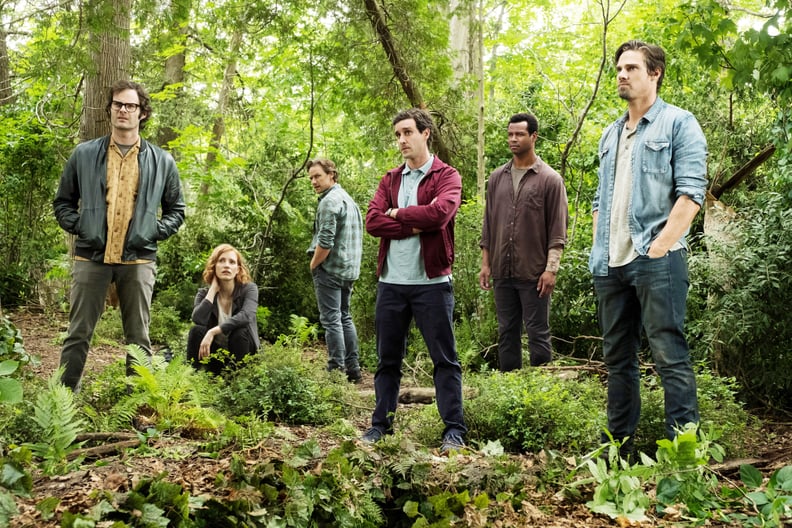 HBO Go
April 1:
Alpha and Omega
Alvin and the Chipmunks: Chipwrecked
American Pie
American Pie 2
American Wedding
Becoming Jane
Clockstoppers
Daylight
Die Hard
Die Hard 2
Die Hard With a Vengeance
Dragged Across Concrete
Drop Dead Fred
The Family Stone
The Flintstones
The Flintstones in Viva Rock Vegas
Galveston
Glee: The 3D Concert Movie
The Great Gilly Hopkins
The Judge
The Kids Are All Right
The Lovely Bones
Loving
Monte Carlo
The Nice Guys
The Predator
Slumdog Millionaire
Something Wild
Sophie's Choice
Team America: World Police
Ulee's Gold
War Dogs
Water For Elephants
Xanadu
April 4:
April 5:
Atlanta's Missing and Murdered: The Lost Children
April 11:
April 12:
Run: Season 1 premiere
Insecure: Season 4 premiere
April 19:
Entre Hombre: Series premiere
Stuber
April 20:
Shadows: Season 3 premiere
April 23:
We're Here: Series premiere
April 25:
April 28:
Apple TV+
April 3:
Home Before Dark (Season 1)
April 17:
April 24:
Beastie Boys Story
Defending Jacob
Quibi
April 6:
Most Dangerous Game
When the Streetlights Go On
Survive
Flipped
Thanks a Million
Chrissy's Court
Punk'd
Murder House Flip
Skrrt With Offset
The Sauce
Nikki Fre$h
&MUSIC
Elba v Block
Gone Mental With Lior
Singled Out
Gayme Show!
Dishmantled
You Ain't Got These
Fierce Queens
Prodigy
Run This City
Shape of Pasta
NightGowns
The Nod With Brittany & Eric
Last Night's Late Night
The Daily Chill
The Rachel Hollis Show
Sexology With Shan Boodram
Fashion's A Drag
60 in 6 by CBS News
Around the World by BBC News
Morning Report by NBC News
Evening Report by NBC News
Saturday Report by NBC News
Sunday Report by NBC News
Pulso News by Telemundo
For the Cultura by Telemundo
Weather Today by The Weather Channel
NewsDay by CTV News
NewsNight by CTV News
TSN Sports Show
The Replay by ESPN
All the Feels by The Dodo
Close Up by E! News
Fresh Daily by Rotten Tomatoes
No Filter by TMZ: AM
No Filter by TMZ: PM
Speedrun by Polygon
Trailers by Fandango
Pop5
Hot off the Mic
April 13:
Agua Donkeys
The Stranger
#FreeRayshawn
50 States of Fright
Elba V Block
Let's Roll With Tony Greenhand
Fight Like a Girl
April 20:
April 27: