Niles Fitch Talks About Secret Society of Second-Born Royals
Niles Fitch on Playing Disney's First Live-Action Black Prince: "I Can't Wait to See the Impact"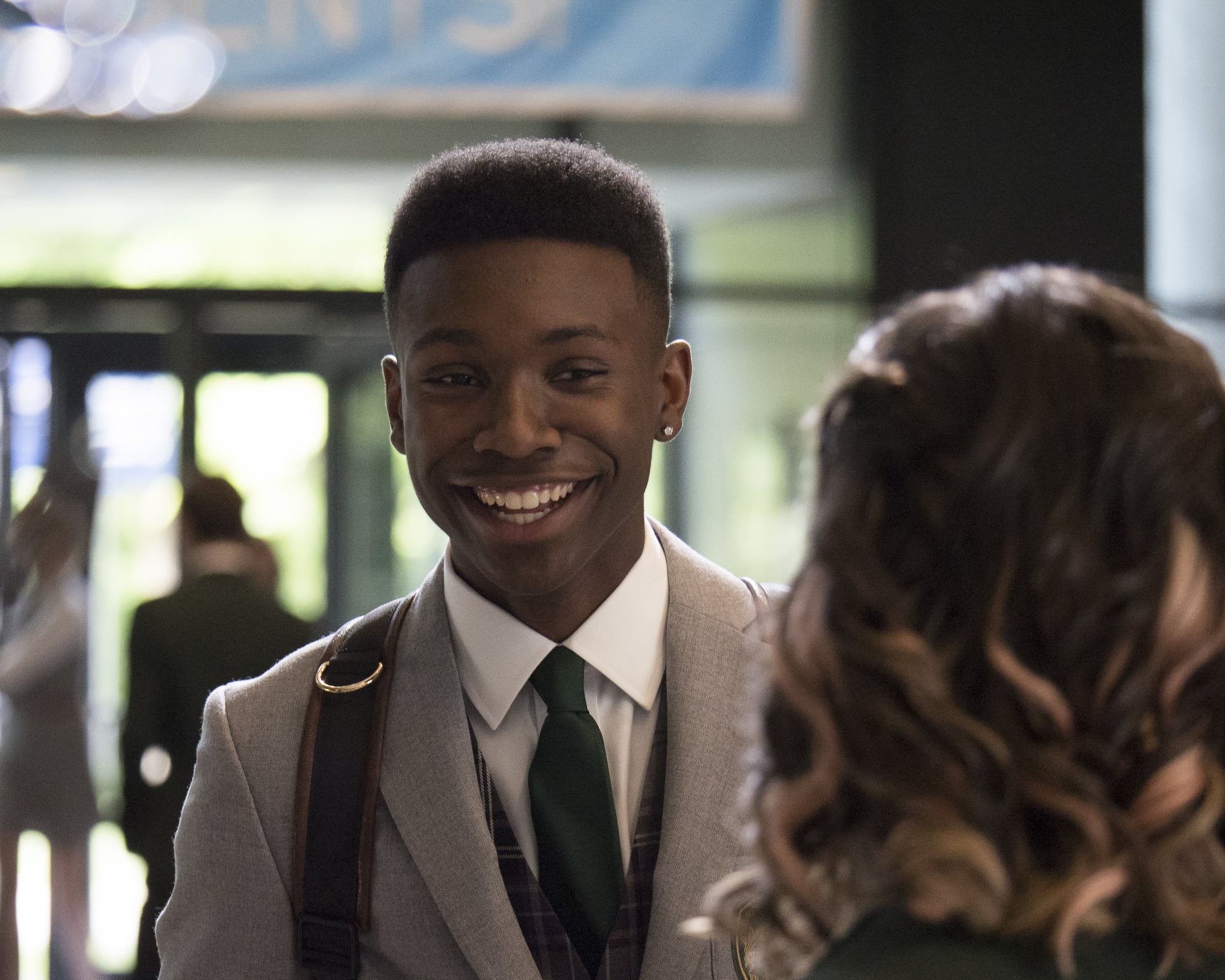 Niles Fitch has gained critical acclaim for his role as teenage Randall on This Is Us, but he's making history with his latest role in Secret Society of Second-Born Royals. In the Disney+ film — which follows young teens who are second in line for the throne in their respective families and have superpowers — Fitch plays a prince named Tuma. Not only does Fitch shine bright as the character, but the role also marks Disney's first live-action Black prince.
"I just can't wait to see the impact that it has on boys that look like me."
While chatting with POPSUGAR ahead of the film's Sept. 25 release, Fitch touched on what the historic role means to him and how he hopes to inspire others with the movie. "It's an amazing thing that I'm doing," the 19-year-old actor said. "I know what it felt like for me when I was younger and getting to see people on the screen that looked like me, that really made me fall in love with acting even more because when I saw those people I thought, 'Oh, I could be that' or 'I could do that.' I think that's what's so great about my character is he's normal. There's not some crazy bad thing about him. He's good spirited. He has a good heart. I feel like for people to be able to see that representation on TV — he is royalty and he is a superhero — you don't see that."
"I just can't wait to see the impact that it has on boys that look like me, being able to see themselves on TV, because we're more than just what the media shows," he added. "We're real complex and layered people and I feel like if we were shown more on TV in positive roles, or just roles in general, that wouldn't have to be said. We wouldn't have to say our lives matter. It would be a known thing."