This Is Us Star Niles Fitch Talking About His Father's Death
This Is Us Actor Niles Fitch Shares a Powerful, Personal Story Backstage at the SAG Awards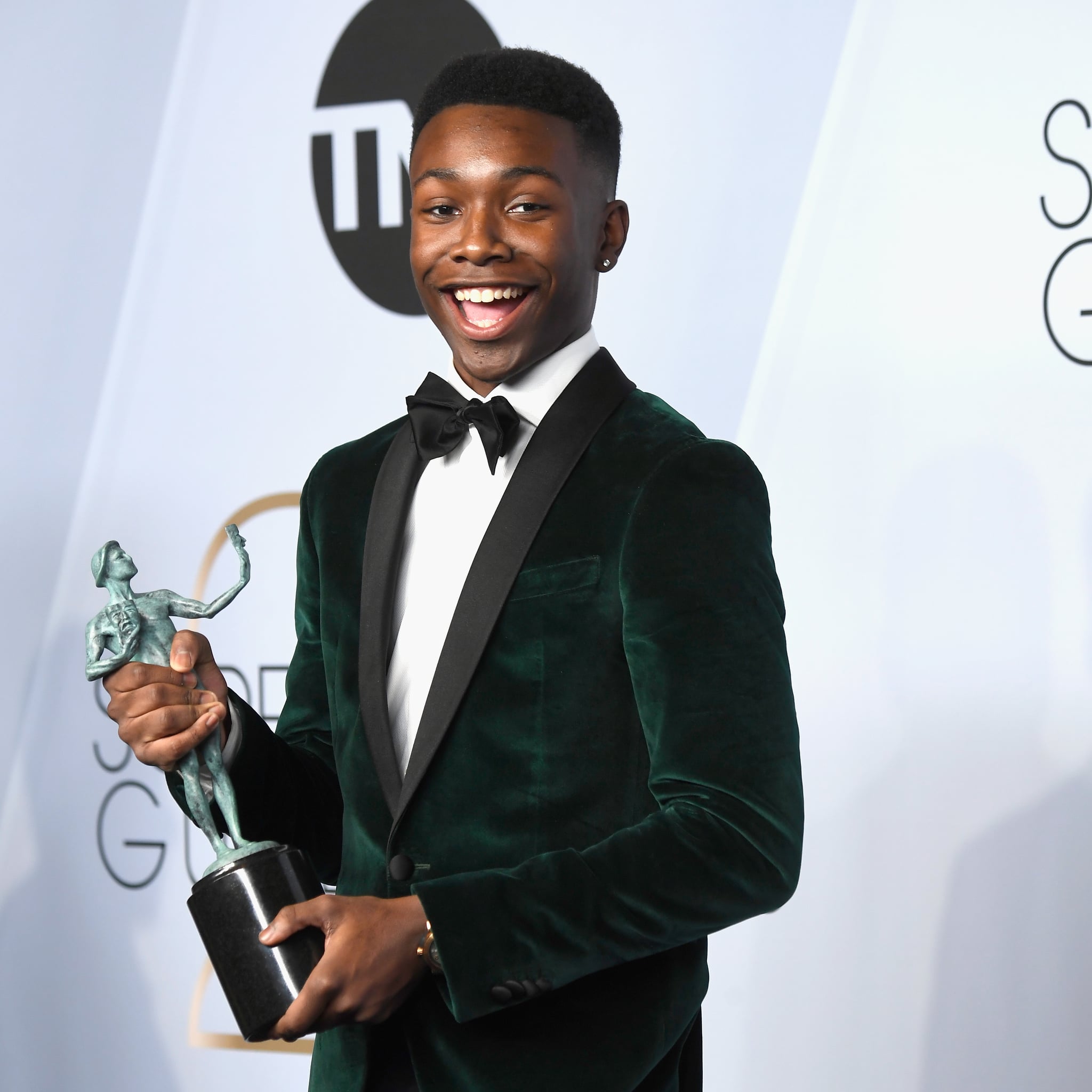 For the second year in a row, the incredible ensemble cast of This Is Us took home a SAG Award for their powerful combined performances. High off their win, the whole cast arrived in the press room with big smiles, laughs, and hugs. As the cast answered their postwin questions, one member of the press asked what, if anything, the stars of the show had learned about themselves while portraying their respective characters. A bashful Niles Fitch took the mic — he plays the 17-year-old version of Randall (Sterling K. Brown) on the show — and he told an emotional and unexpected story.
"I believe it helped me grow as a person."
As it turns out, This Is Us has had an incredible impact on the life of the young actor, who is actually 17 years old in real life. Watching adult Randall deal with the death of his biological father, William (Ron Cephas Jones), helped Fitch deal with his own grief.
"My father passed away when I was 12. And I spent many years coping with that and not fully addressing it, even though I went to counseling, groups, stuff like that," he told us backstage in the press room. "But being able to watch it on TV, and it being so similar to what happened in my life, it really affected me. And I believe it helped me grow as a person. So, I thank the writers and Mr. Sterling and Mr. Ron and so forth for portraying that. Because it really helped me, and it helped me learn a lot about myself."
Now that's a powerful story. Even the members of the cast are just as taken with the show as we are.