Margot Robbie Addresses Her Role in "Ocean's 11" Prequel
Margot Robbie Just All but Confirmed That She'll Appear in the "Ocean's Eleven" Prequel Movie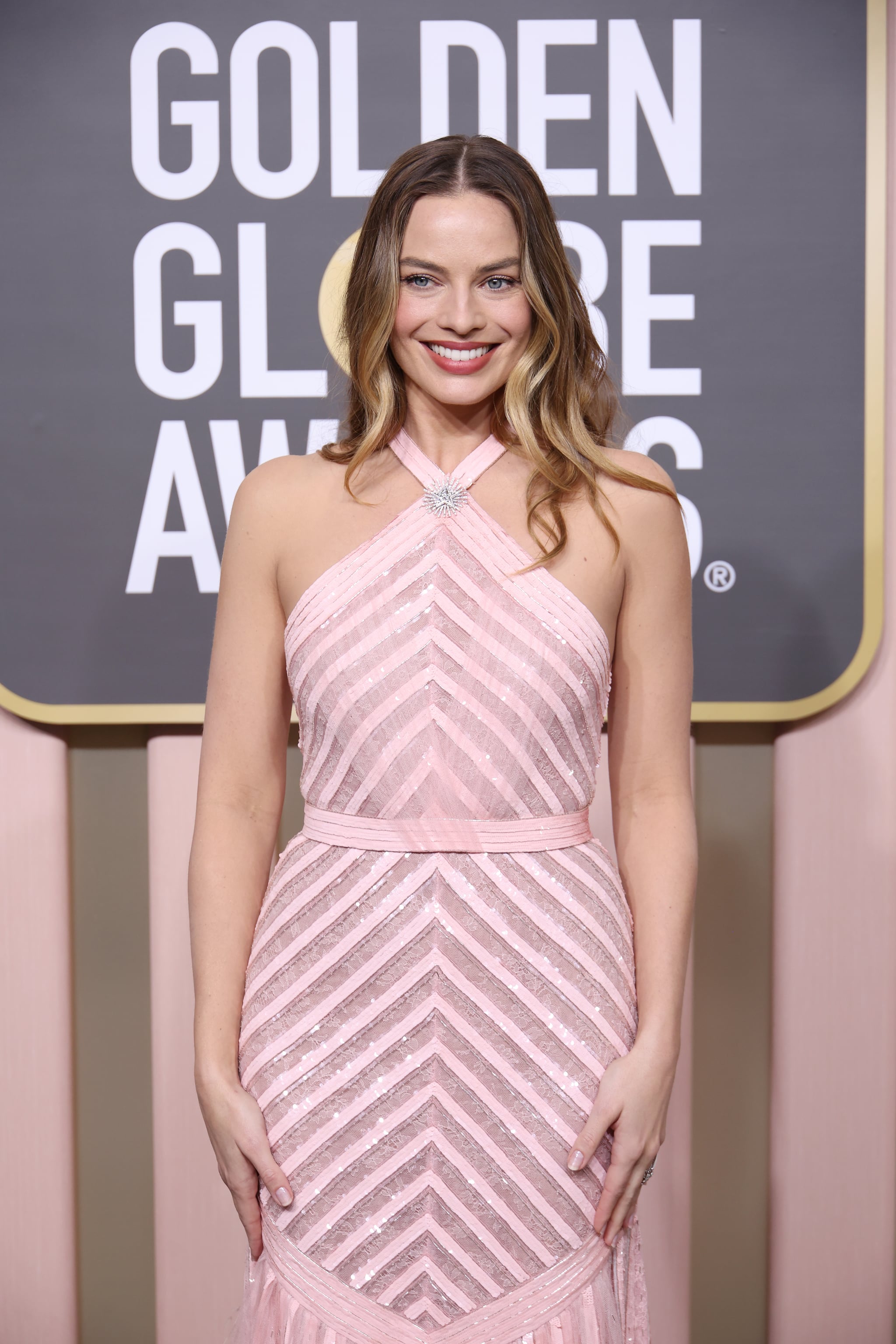 Margot Robbie is playing coy about her involvement in the latest Ocean family hijinks. The actor addressed reports about the Warner Bros. prequel to "Ocean's Eleven" while walking the red carpet at the 2023 Golden Globe Awards on Jan. 10 in Los Angeles. Robbie told Extra of her involvement, "Word on the street may be correct, yeah . . . not much I can say just yet, but it's likely."
It was previously reported that the "Babylon" star will produce and star in the upcoming film, which will feature a storyline set in 1960s Europe. Jay Roach, who also worked with Robbie on the powerful 2019 drama "Bombshell," is directing the film, and Carrie Solomon will be writing the screenplay, which precedes the 2018 heist comedy "Ocean's Eight." According to The Hollywood Reporter, the ultimate goal is to be in production this year.
Robbie didn't specifically address other reports that her "Barbie" movie costar Ryan Gosling may join her in the "Ocean's" movie casting, according to Puck News.
The Ocean's franchise originally began with a star-studded 2001 comedy featuring major celebrities like George Clooney, Brad Pitt, and Julia Roberts. Since then, it's evolved into a franchise; the most recent all-women spinoff, "Ocean's Eight," features big names like Sandra Bullock, Rihanna, Cate Blanchett, and Anne Hathaway. No matter the era, the films are known for their comedic flair, adrenaline-fueled plots, and stellar casts. Now, we're excited for Robbie (and hopefully Gosling, too) to take us back and show us where it all began as the ultimate power duo.