Who Is Margot Robbie's Husband? Meet Tom Ackerley
5 Things to Know About Margot Robbie's Husband, Tom Ackerley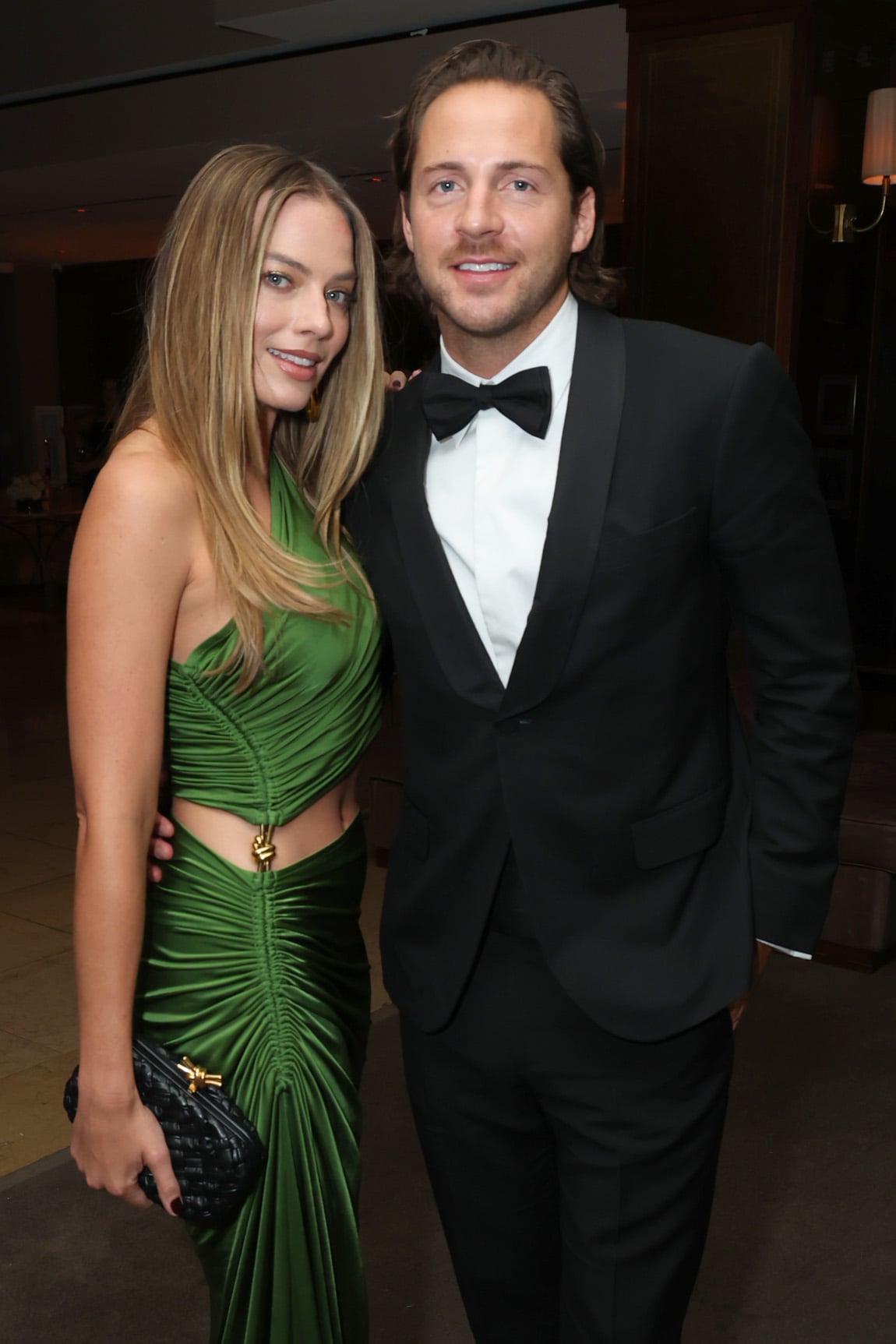 Margot Robbie surprised everyone when she quietly married her then-longtime boyfriend, Tom Ackerley, in a secret ceremony in Australia back in 2016. Despite never announcing an engagement, the "Babylon" actor confirmed the news of her nuptials by showing off a photo of her diamond ring on Instagram. While the pair have been together for a while now (since 2014, to be exact), there's never been much talk about their relationship, much less who Ackerley is aside from being the husband to one of Hollywood's biggest stars.
Over the years, Robbie and Ackerley have been sparingly photographed at industry events and lead a rather private life, only occasionally mentioning their romance in interviews. However, some people may still be wondering who exactly Robbie's husband is. Read ahead for everything we know about him, including why his wife once referred to him as "the best-looking guy in London."
He's Also in the Entertainment Industry
According to People, Ackerley got his start in the film business by working as an extra in the first three Harry Potter movies, which Robbie once bragged about on "The Graham Norton Show." "My husband is in the Harry Potter movies. I know, I was like, 'Had you told me sooner, we would've been married very quickly,'" she joked.
After his brief stint on screen, Ackerley went on to study film at Godalming College in the UK and later worked his way from being a set production assistant to an assistant director, per the British Film Institute. Some of his film credits include 2017's "Beauty and the Beast" and "Assassin's Creed."
He Met His Wife Through Work
Robbie and Ackerley met in 2013 on the set of the World War II drama "Suite Francaise," where Ackerley served as a third assistant director, Vogue reported. In a 2016 interview with the outlet, Robbie called her husband — who hails from Surrey, England — "the best-looking guy in London" as she recalled her relationship status when they first met.
"I was the ultimate single gal," she said. "The idea of relationships made me want to vomit. And then this crept up on me. We were friends for so long. I was always in love with him, but I thought, 'Oh, he would never love me back. Don't make it weird, Margot. Don't be stupid and tell him that you like him.' And then it happened, and I was like, 'Of course we're together. This makes so much sense, the way nothing has ever made sense before.'"
He and His Wife Have a Production Company Together
According to Vogue, the couple run a production company together called LuckyChap. They started it with two of their friends, Ackerley's pal Josey McNamara and Robbie's childhood best friend Sophia Kerr. Some of their company's projects range from 2017's "I, Tonya" — which Ackerley produced — to the upcoming live-action "Barbie" movie.
He Helps Robbie Work Through Her Self-Doubt
In a 2021 interview with Daily Mirror, Robbie admitted that, despite all of her success, she still gets nervous when filming new projects. "I have this complete crisis of faith and think, 'Oh my gosh, I'm not even good at acting and I can't do this,'" she told the outlet. However, she said it helps her to lean on Ackerley for support. "Every time I do a movie, I turn to my husband and I'm like, 'I don't think I can do this,'" she recalled. "He says something like, 'You do this every time. You'll be fine.'"
He Has a Fear of Snakes
Robbie poked fun at Ackerley's ophidiophobia during a June 2021 appearance on "The Late Late Show With James Corden," where she recalled the time the two encountered a snake in their LA garden. "My husband hates snakes," Robbie shared. "He's English. You guys don't have them, obviously, at all in England, I guess. But I mean, they're everywhere! I'm living in LA and there was a two-meter snake just outside the kitchen, just in the garden the other day. [Tom] almost had a coronary. He was like, 'What do we do?! Do we kill it?!' And I was like, 'F*ck . . . no, we don't kill it. Just gently tell it to go somewhere else.'"
— Additional reporting by Njera Perkins