High School Musical: The Musical: The Series Cast Interview
High School Musical Fans: The New Disney+ Series Is Exactly What You've Been Looking For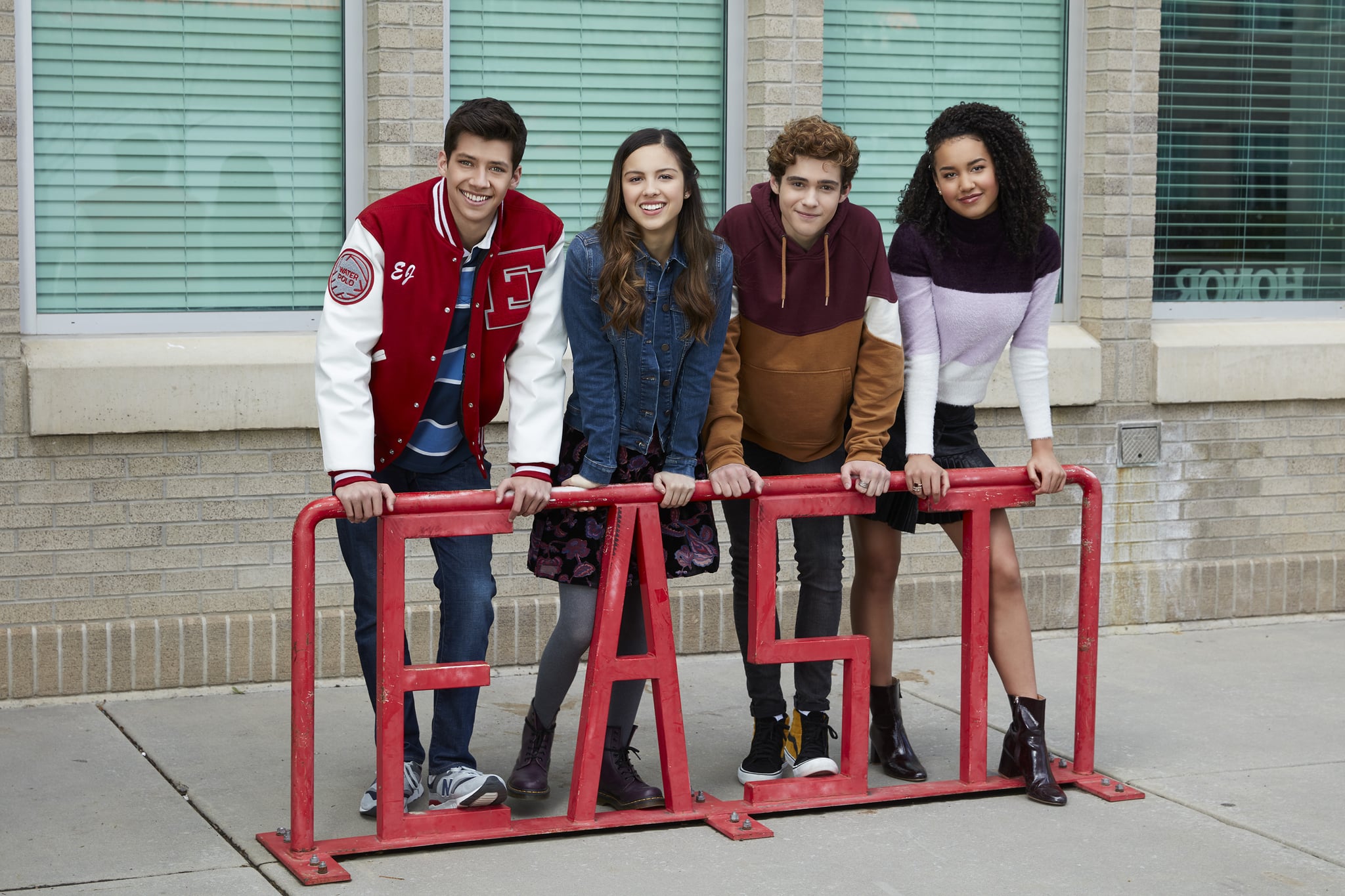 A brand-new group of Wildcats is taking center stage in Disney+'s High School Musical: The Musical: The Series. Are you ready?
If you grew up watching Disney Channel in the early 2000s, you're probably familiar with the hit movie musical franchise franchise. But the new show is the perfect mix of nostalgia and "the start of something new." In fact, the mockumentary-style show, which premieres on Nov. 12, isn't a reboot at all, but more so a continuation of the franchise as it follows a group of students from the fictional East High who decide to put on a production of the hit movie.
While the new stars were very young when the first film came out in 2006, in some way or another they all feel like they grew up with the franchise. "The crazy thing is that, for almost all of us, it's always been a part of our lives," 18-year-old Joshua Bassett, who plays musical-hater-turned-musical-star Ricky, told POPSUGAR. "It's like Disneyland." 15-year-old Sofia Wylie, whose triple-threat character Gina is basically "Sharpay 2.0," added, "You can't remember the first time you watched it, but you remember the feeling you have when you watch it. It's straight nostalgia."
For some actors like 21-year-old Matt Cornett, who plays a popular jock named E.J. gunning for the part of Troy Bolton, it was actually the first musical they really fell in love with. So, when they all got cast in the new series, they had a HSM viewing party to celebrate. "High School Musical has this really cool quality where you listen to a song every day for a week in your life and then if you go back and listen to it, you'll be transported back," 16-year-old Olivia Rodrigo, who plays a timid theater girl named Nini caught in the middle of a love triangle between E.J. and Ricky, said. "So watching it, it was just kind of a time capsule into my life when I was younger, which is a really nice feeling to revisit something when you're older and have that reaction."
Being such big fans of the franchise, the cast added that it was a dream come true to be able to step into these roles and film at the actual school where the movies were made. "It was pretty crazy," Cornett said. "The first scene I filmed was in the cafeteria. I was shell shocked walking into the school and being like, 'Oh wow, this is the cafeteria. This is like where one of the biggest numbers went down with 'Stick to the Status Quo.' It was almost a starstruck moment."
"It's straight nostalgia."
Not only does the high school serve as one big homage to HSM, but the cast teased that there are plenty of other Easter eggs hidden throughout the show since they had the same prop master who worked on the original movies. "In one of the episodes, [Cornett] and I have both had backpacks [from the original movie]," Bassett said. "I have Zac Efron's backpack and he had Corbin Bleu's backpack."
According to the cast, you should also keep your eyes peeled for Sharpay's pink microphone in Nini's bedroom and a few props in the theater room.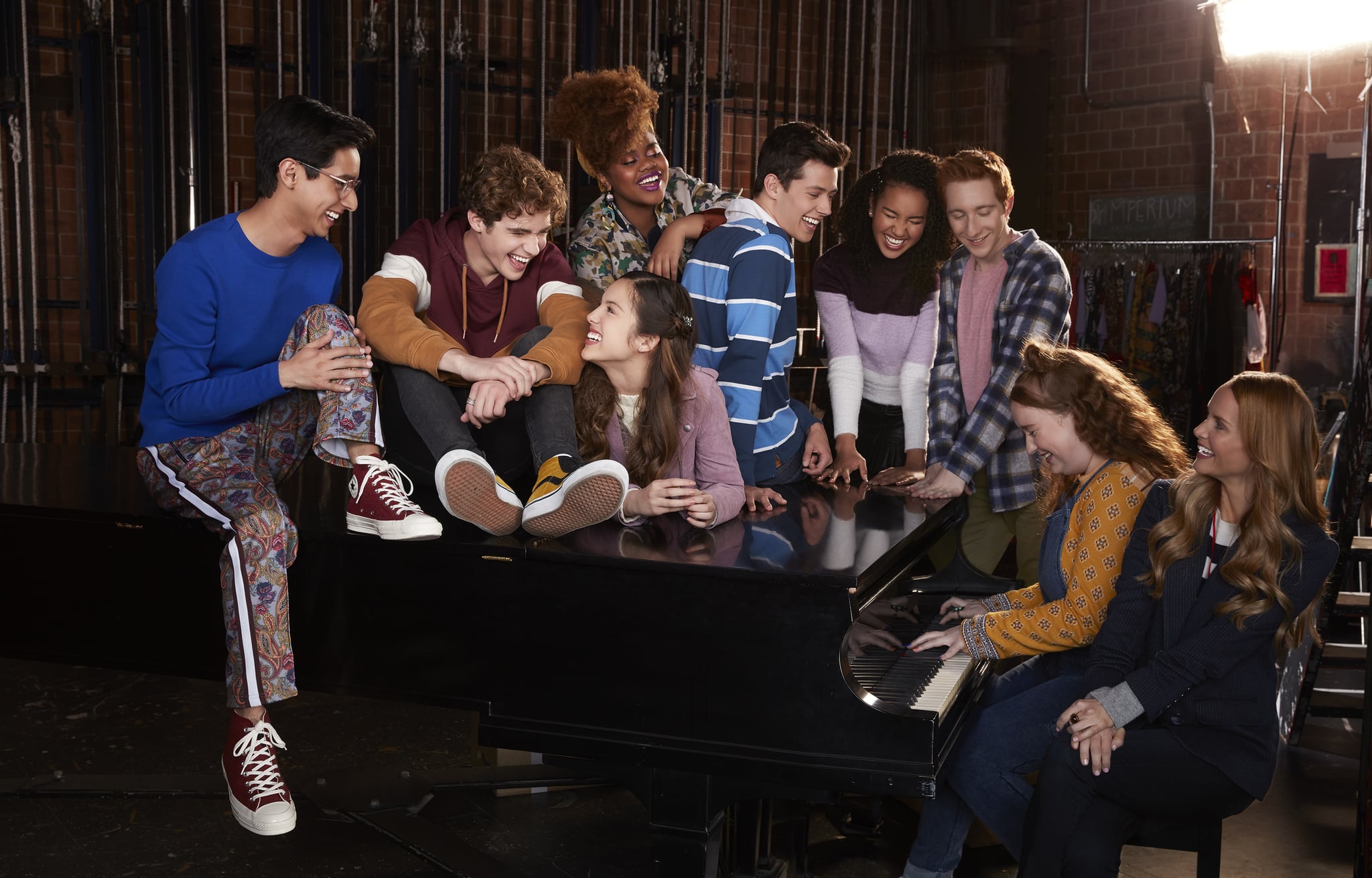 Seeing that the franchise is so iconic, there's obviously a lot of pressure on the new stars to get it right; thankfully, they have the support of the OG Wildcats. While both Corbin Bleu (Chad) and Monique Coleman (Taylor) have offered great advice, it was director Kenny Ortega's seal of approval that was extra special to Bassett. "He's a Disney legend," he said. "He somehow makes magic movie, after magic movie, after magic movie and he said that this series has that magic to it."

"It's really cool that we're getting to do that for a new generation of younger kids."
While the show certainly pays tribute to the original, the cast also leaves their mark on the beloved franchise with the incorporation of new original songs. "It's a great thing," Rodrigo said. "The soundtrack is amazing and it's nice to be able to introduce a whole new soundtrack to a new generation, because I was obsessed with the High School Musical soundtrack. So it's really cool that we're getting to do that for a new generation of younger kids."
Overall, the stars really hope original fans of the franchise will tune into the show and give it a chance. "When I initially heard the idea I was reluctant as well with the whole concept, and upon reading the script I was sold," Bassett said. "I was like, 'I will do whatever it takes to be part of this thing.' The show speaks for itself. I think people [will] see the show and then they'll get what we're doing because it doesn't need to rely on anything else. And I think they're going to love it, I really do. Because I was an OG fan and I absolutely loved the show."