How I Met Your Mother Past References in the Series Finale
Did You Catch All These Inside Jokes in the HIMYM Finale?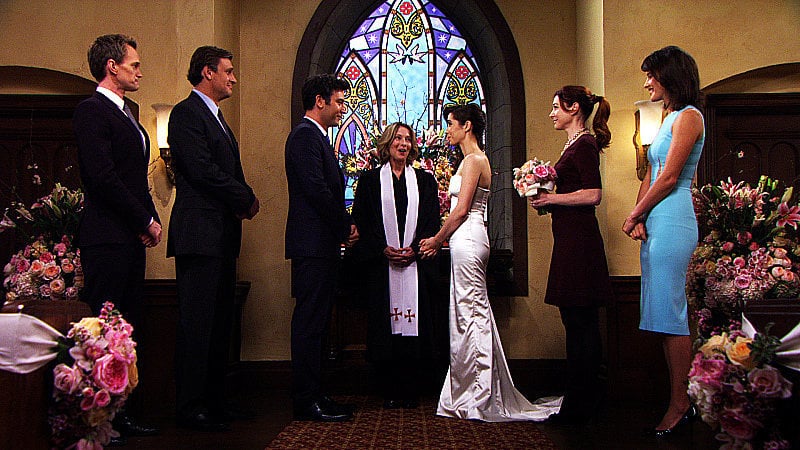 At Ted and Tracy's wedding, Marshall has to pay Lily — a callback to the fact that they had bet, seasons earlier, that Ted and Robin wouldn't end up together. Obviously Lily would need to pay Marshall back, and apparently that scene was shot, but Alyson Hannigan tweeted that the scene was cut.