How I Met Your Mother Past References in the Series Finale
Did You Catch All These Inside Jokes in the HIMYM Finale?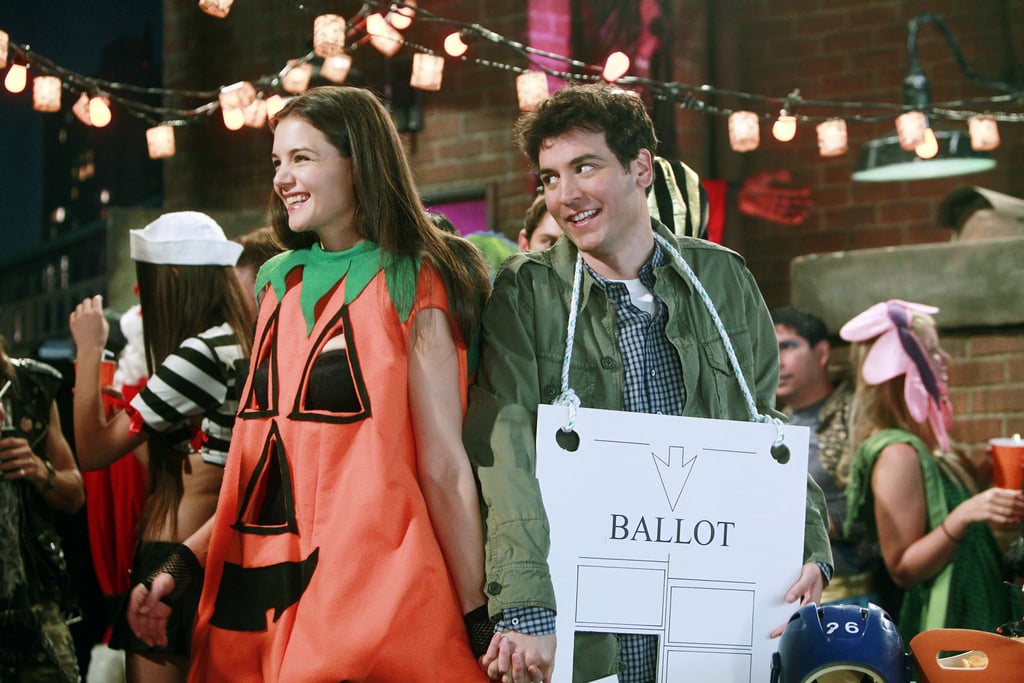 6
The Hanging Chad Costume/Slutty Pumpkin Flashback
Right before Marshall and Lily move out of the apartment in the finale, they have a Halloween party, where Ted brings back his old faithful Hanging Chad costume (though this time, Tracy is his date). He wore it multiple times, including the year of the Slutty Pumpkin. And the night that Ted waits for the Slutty Pumpkin is also a flashback in the series finale.