The Originals Recap of "The Battle of New Orleans"
Friends GIFs Explain This Week's Episode of The Originals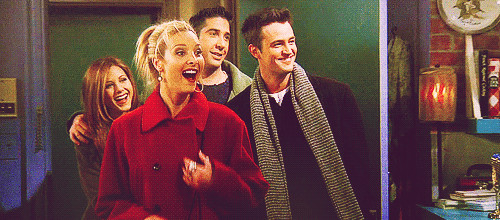 5
When Elijah Kisses Hayley Again
Last week's kiss breaks the ice between these two good-looking supernatural creatures, so now they can just make out all the time. It's great, but I don't think it's going to last. She's "betrothed" to Jackson! Unless Jackson dies, I don't see her sticking with Elijah. Oh man, did I just sentence Jackson to death in the finale?