'90s Boy Band Reunions | Where Are They Now?
Boy Bands Status Update: Are Your Favorites Reuniting?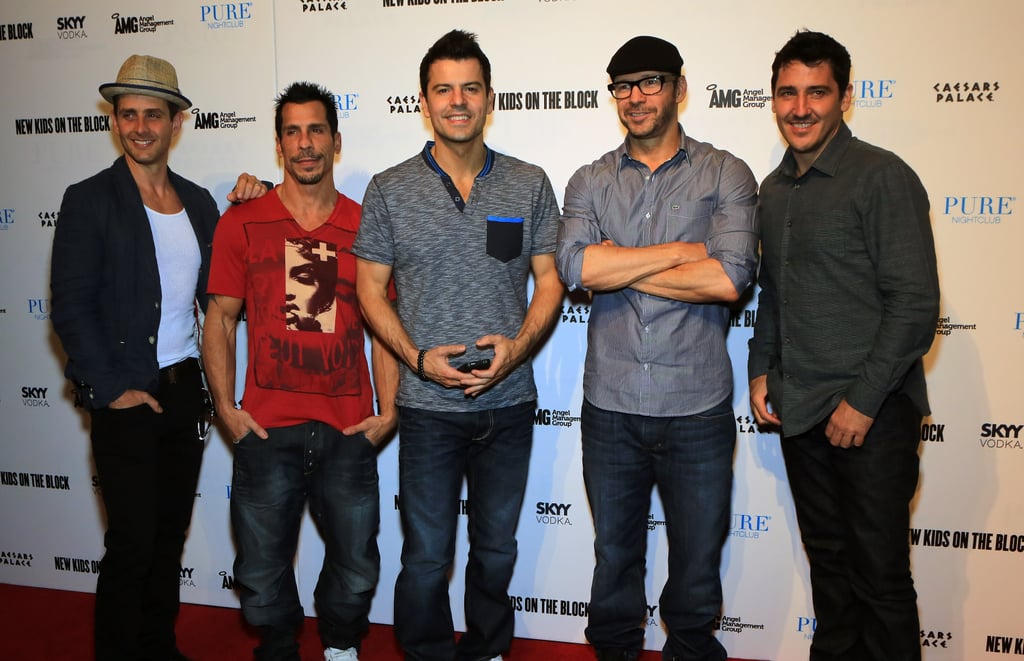 When They Broke Up: The band broke up in 1994 after a decade together.
When They Last Reunited: In 2008, the band released new music, launched a world tour (with Lady Gaga opening for them), and have been together ever since. They also released a compilation album and toured with the Backstreet Boys in 2011 and toured with a newly reunited 98 Degrees and Boyz II Men in 2013.
Their 2014 Status: NKOTB toured through Europe from May 6 to June 1 and will play a few shows in Las Vegas in July.