Yep, All of Bachelor Nation Cringed JUST as Hard as You at Jean Blanc's Bachelorette Exit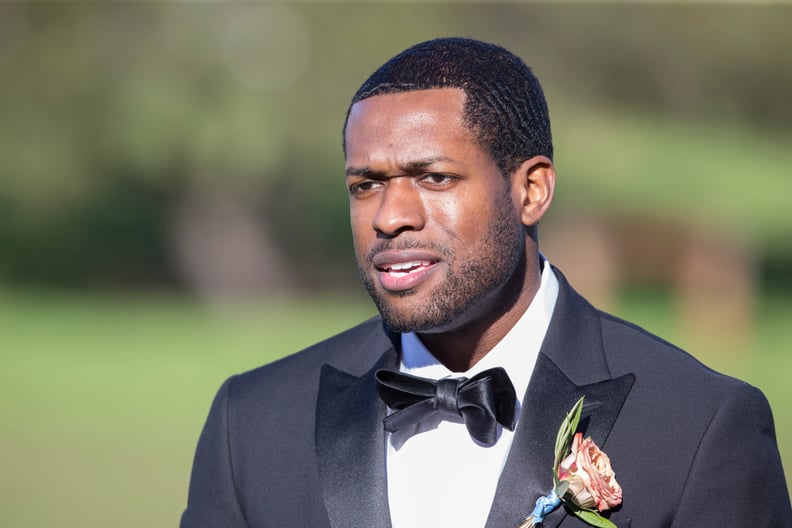 Jean Blanc's departure on The Bachelorette just might go down as the most cringeworthy exit in Bachelor Nation history.
In case you need a quick refresher, here's the SparkNotes on what went down with the so-called "colognoisseur" this week. When the 31-year-old was scored some alone time with Becca during a group date, he gifted her with a perfume called Miss Becca Blanc. Then things went from sweet to awkward when he went to "whisper" something in her ear, only to plant a surprise kiss on her. Though she was a bit caught off guard and turned off, she cracked a joke to ease the apparent discomfort. Later on in the evening, Jean stole Becca away for another chat during which he admitted that he was "falling in love" with her — after just four weeks of knowing her and only going on group dates. Mmmmkay.
Becca, who was clearly thrown off by his out-of-the-blue declaration, explained that they weren't on the same page and decided to walk him out of the house and remove him from the competition. But Jean didn't go down without a fight, as he dug himself a deeper grave by admitting that he professed his apparent love for Becca only because he thought it was "what [she] wanted to hear." Yiiiikes. Needless to say, viewers had a LOT of feelings about Jean's BS, as Twitter was flooded with a plethora of hilarious reactions to the strange situation. Good riddance, Jean Blanc — can't say we'll miss you.