What Happened With Jean Blanc on The Bachelorette?
Jean Blanc's Departure on The Bachelorette Was Seriously Uncomfortable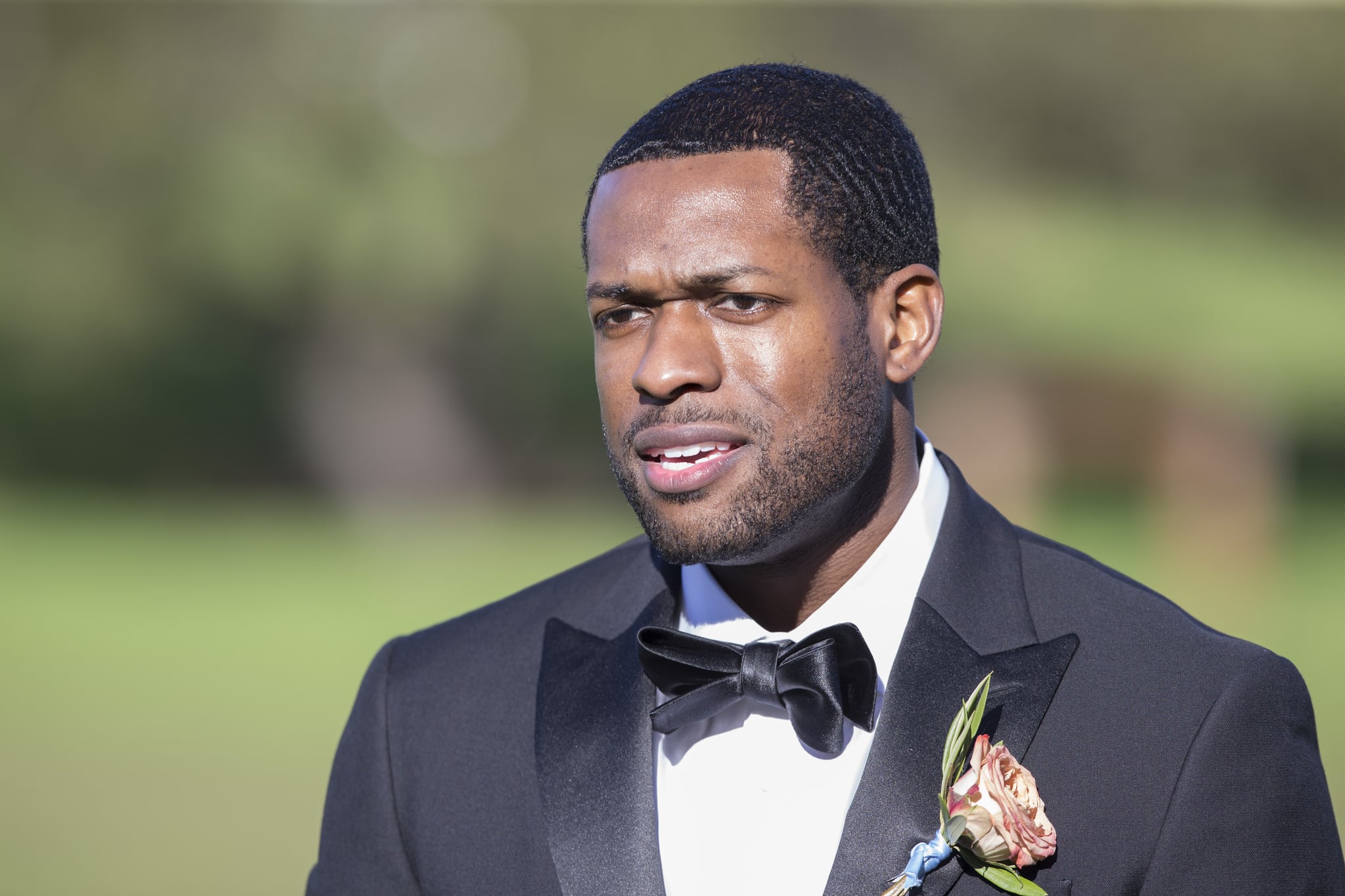 Sometimes the most interesting moments on The Bachelorette are the departures, and Jean Blanc's was certainly one to remember (and cringe at). The 31-year-old was very vocal about wanting a one-on-one date with Becca Kufrin, but that didn't happen, and he ended up on a group date during week four. His alone time with Becca went from fine . . . to awkward . . . to confusingly rude?
Jean, a colognoisseur, presented Becca with a perfume called Miss Becca Blanc. Then he went to "whisper" something in her ear, which was really a cover-up for a kiss. It certainly wasn't the most awkward kiss we've ever seen in Bachelor history, partly because Becca made a joke so the two could laugh in the moment. Enter Leo With the Good Hair to steal Becca away!
But Jean wasn't quite done with Becca and got alone time with her once again. Now this is where things get good (or bad, depending on how you look at it).
"I know relationships are developing on a different pace and a different level, and I feel as though the connection really [has] always been there," Jean said. "I've been doing a lot of thinking, and I really haven't felt like this in a long time, and I wanted to let you know that I'm truly falling for you. And I'm falling in love with you."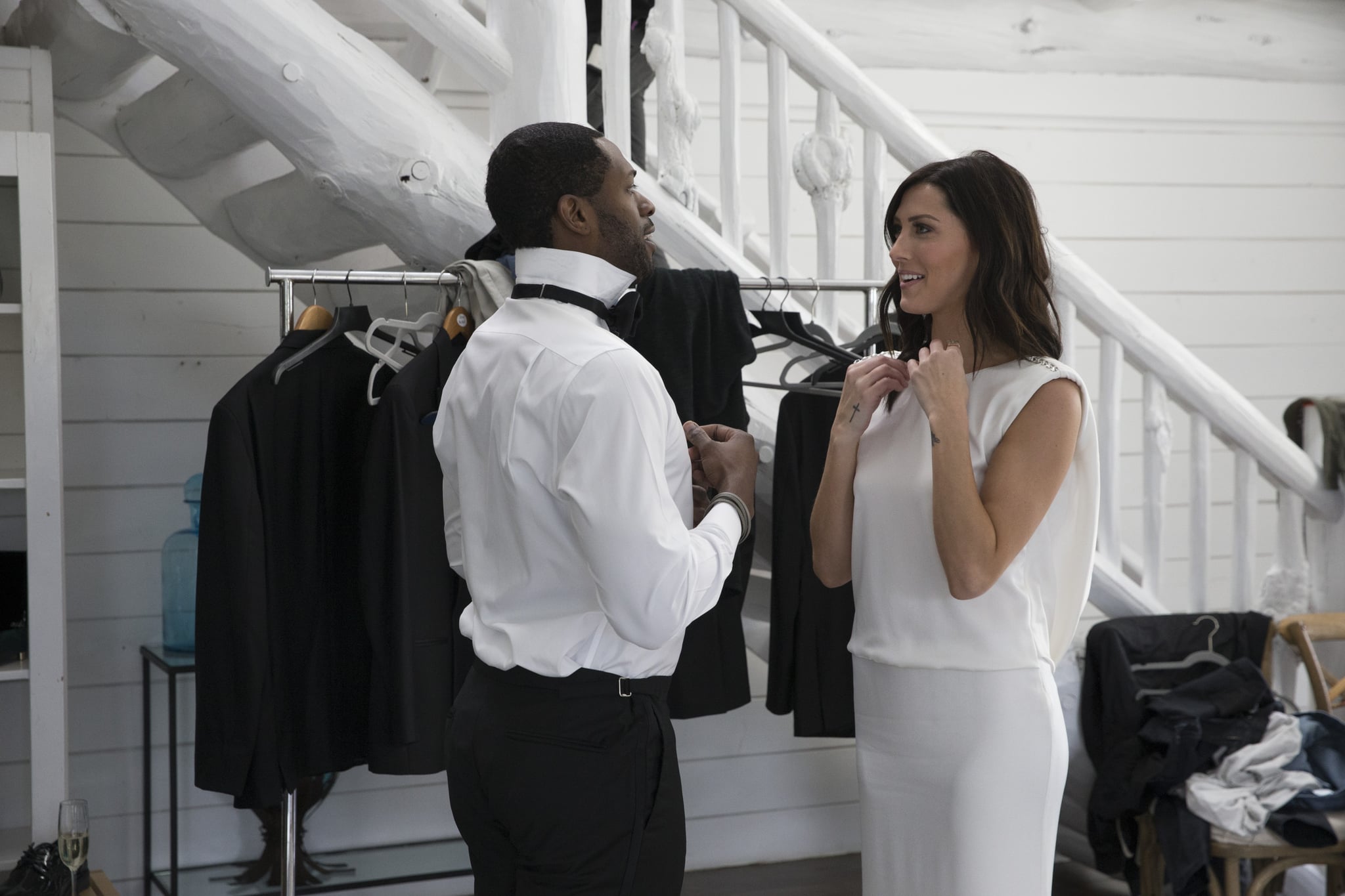 OK, so again, this is only the fourth week of the show. We have a long, dramatic season to go. But hey, if Jean is feeling it, he's feeling it! The problem, however, is that he's not actually feeling it.
Becca expressed that she didn't know key parts about Jean's life (i.e. his past relationships) that would make him feel that way so soon. Understandably, it's a lot to take in. Becca told Jean that she didn't know if she was on the same page, and it looked like there was no going back to the spark they had at the start. She decided to walk Jean out (aka leaving the show).
Now, Jean could have gracefully exited the show with the reputation that he came on too strong and didn't seem super sincere. But he made things worse as they were walking out.
"What about the gift?" he asked.
"Do you want the perfume?" Becca replied.
At this point, Bachelor Nation had so many questions. Did he expect a reimbursement? Did he want the bottle back? Was accepting the perfume a contract of marriage?
Basically, Jean couldn't understand why the spark they had in the beginning had drifted so far off-track. But it's not about the perfume, Jean, IT'S NOT ABOUT THE PERFUME.
"I just didn't realize where you were at in your feelings for me," Becca said.
"It's not necessarily where I'm at," Jean said. "I just thought that's where you wanted to take things and you were ready and that's what you wanted to hear."
Obviously, this really upset Becca. The two actually had a good connection, but things quickly changed. So they had an awkward goodbye, wished each other the best, and that was it. Becca went back to the other men on the group date and told them that she was pissed and felt so disrespected by what Jean did. So she reiterated that all she wants is honesty and she doesn't want anyone there who isn't going to give her that.
Jean, you made a big mistake. Big. Huge.