11 Fascinating Facts We Learned About Schitt's Creek, Straight From the Cast Themselves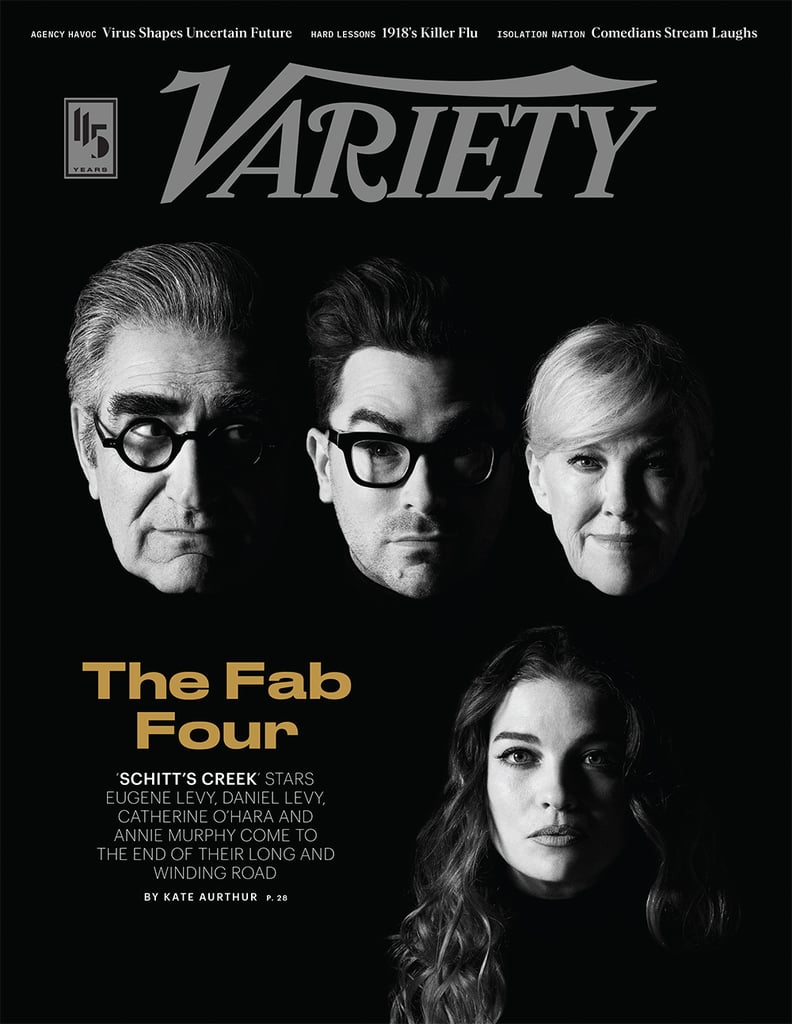 Peter Yang For Variety
Peter Yang For Variety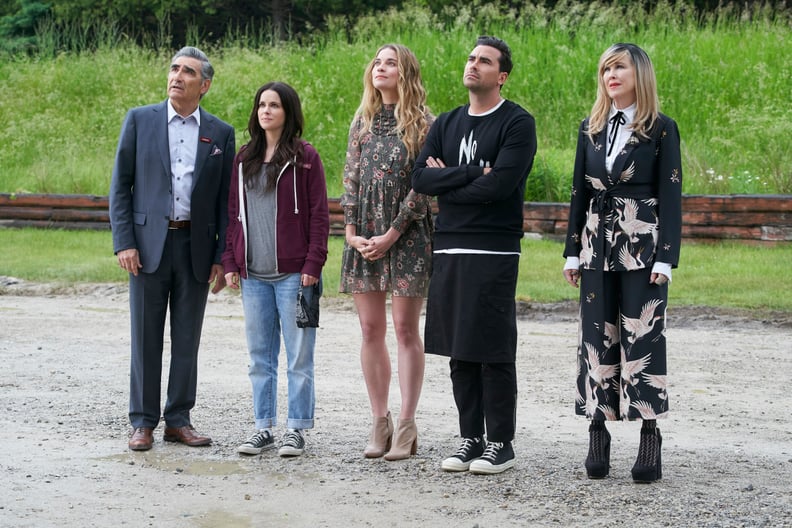 The description for Alexis's character cited Goldie Hawn as a reference. "A young Goldie Hawn was bubbly and bright," Murphy said. "And maybe a bit frivolous, but she was also like a really cool, interesting, smart woman."
Things clicked for Murphy after she auditioned with Dan. "He felt like my older brother, and I knew how to push his buttons," she said.
Dan's decision to give David a love interest was based on personal experience. "I just wanted to write something that I had experienced, and that friends of mine had experienced, and that people could relate to," he said. "I do feel like we've never ostracized people whose beliefs didn't necessarily align with what we were doing. We just showed how much better life can be if you put those beliefs aside and really let people grow and thrive. And so much love comes from it — so much joy and happiness and strength."
Eugene was overjoyed when Dan asked him to work together on the show. "I had always wanted to hear something like that, and then just completely obliterated it from my mind because I just assumed it was never gonna happen," Eugene revealed. "So when it finally happened, it was a complete shock to the system and a very delightful thing to hear."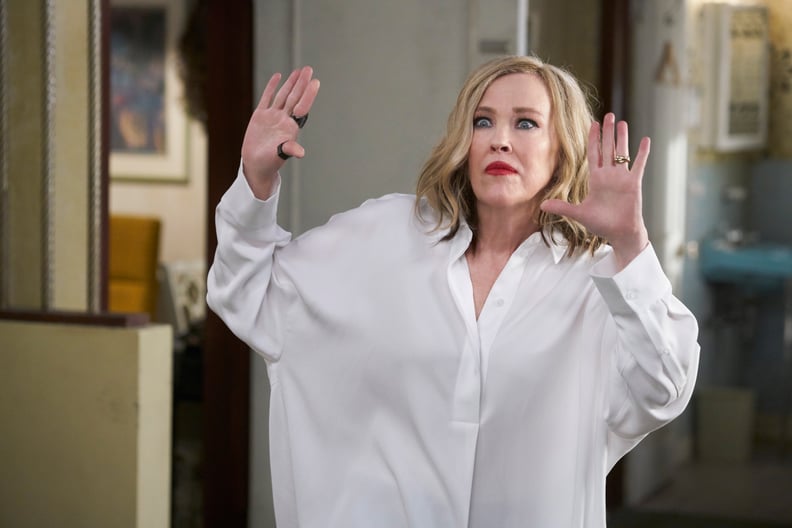 The Levys talked O'Hara into doing the show by shooting in the spring instead of summer. Eugene initially called her to say they would begin shooting in the summer, but O'Hara reminded him that she always spends the summer with her family at her cottage. Eugene eventually called her back and said they would shoot in the spring.
Moira Rose is partly inspired by British socialite Daphne Guinness. "She's all black and white; she's very avant-garde," O'Hara explained. "Really strong — a lot of it is like armor, the necklaces that she wears, and the heels. It's just so great and strong and modern. It's so not your typical half-hour-comedy wife."
O'Hara struggled to describe Moira's accent to the Levys. "I was saying, 'Eugene, I don't want to sound like a human,' basically,'" she said. "What you're getting when you hear her speak are oral mementos of her world travels!"
Eugene was very excited when he first heard O'Hara's ideas for Moira. "It was so exciting to hear this vision," he explained. "And you could see Daniel just couldn't write stuff down fast enough."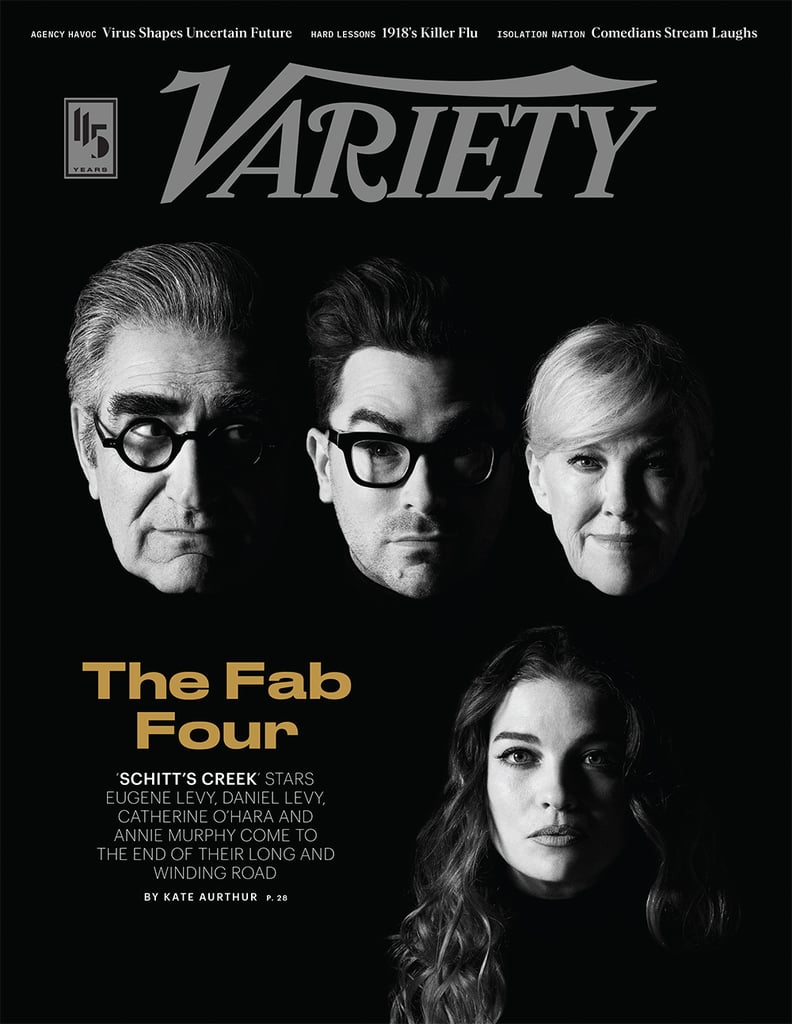 Dan's goal for the end of the series was for the Roses to "realize the value of love." "Money can temporarily bandage a lot of things," Dan explained. "But they would never be able to buy the kind of closeness that they have by the end of the series." He also added that he feels "very good" about the finale and decided to end the series because he didn't want to "compromise on quality or storytelling" and it wasn't worth "the risk to take it any further."
Dan isn't totally ruling out the idea of returning to Schitt's Creek one day. "I wish that this show could have gone on 100 seasons. But it's quality over quantity," he said. "If an idea crosses my path that I feel is deserving of our cast's time, then let's do it. I don't know what it could possibly be at this point. But I would love to revisit these characters, and I would love to get to play with this cast again. I feel very proud of the work that we've done, and I wouldn't want to do anything that compromises that."
Dan is proud of the real-world impact of Schitt's Creek. "It's had an amazing, amazing impact on people's lives," Dan said. "The letters, the emails that we get from kids — I think the 'Wine, Not the Label' episode was a big thing in helping kids coming out to their parents."