Selling Sunset: Did Brett Leave The Oppenheim Group?
Selling Sunset: Someone Left The Oppenheim Group, and This News May Surprise You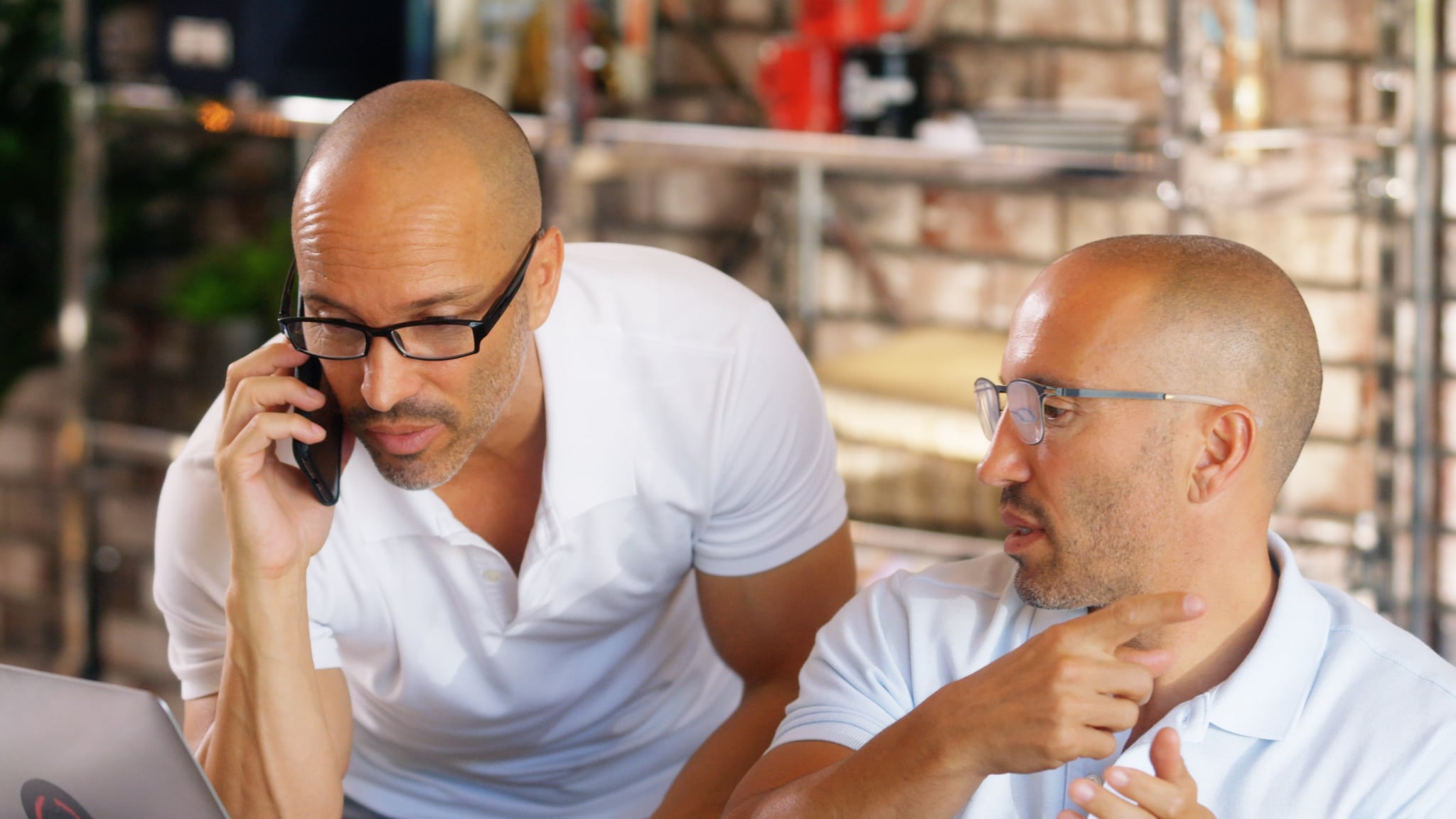 If you're already caught up on Selling Sunset on Netflix, you might have some guesses as to the current staffing situation at The Oppenheim Group in Los Angeles. A few of the staff at The Oppenheim Group discussed breaking off from the brokerage to either start their own thing or simply move on with their careers. It turns out, someone did leave The Oppenheim Group, but it's not who we might have expected: Brett Oppenheim.
Thanks to a hot tip from resident villain Christine Quinn, we know that Brett broke off from twin brother Jason Oppenheim, but the details are murky. "There's been some drama going down," Christine told ET. "Someone has left the brokerage for good and started their own brokerage. . . . Brett."
She further elaborated in a separate interview with Glamour UK, adding, "Brett has left to start his own brokerage. The girls are fed up with the favoritism of Mary in the office, we don't know who will move where. It may be the battle of the brokerages! I think if season four goes ahead, it is going to be the juiciest season ever."
A quick search of The Oppenheim Group's website shows that Brett's name is no longer in the About Us dropdown at the top of the page — and it looks like he's started his own brokerage. Oppenheim Real Estate looks to be where Brett has relocated his business to. "There's been a division going on," Christine added. "It's kind of something that's been happening for a while, and people are just trying to figure out where the chess pieces are going right now. Let the games begin."
What's maybe a little weird about there now being two separate brokerages is that both of them claim to be the company founded by Jacob Stern in 1889. The Oppenheim Group's history section tells the story of Brett and Jason's great great grandfather starting The Stern Realty Co. in Hollywood in the 1800s, passing it through five generations. Oppenheim Real Estate's history page basically says . . . the same thing. Somehow both Oppenheim brothers are claiming their brokerage is descended from The Stern realty Co., so does that mean the companies are still intertwined?
What's even more interesting about all of it is that Christine did an interview with This Morning in June and did a run-through of some LA properties that she wanted to highlight, and one of them she mentioned is listed on both The Oppenheim Group's website and Oppenheim Real Estate's website. And another property she highlights is only listed by Oppenheim Real Estate. So there's clearly overlap on properties, and while homeowners can list with two brokerages, it seems like maybe the two brokerages are still somehow connected. It's also worth noting that The Oppenheim Group apparently deals in luxury international listings as well, so maybe this is part of an expansion project for the family business.
Brett was formerly the senior vice president of The Oppenheim Group, second in command to Jason, who is president and founder of the brokerage. At Brett's new venture, he's now the president and broker, but his website doesn't show if he's hired any staff yet — or pulled anyone over from The Oppenheim Group. And because none of this was touched on in season three of Selling Sunset, we can only assume it might come up in season four if it happens. Will both Oppenheims be included? Will we find out what drove their separation into two companies? We really, really hope so.