Trust Me, Netflix's Selling Sunset Is the Insanely Dramatic Reality Show You Need Right Now
I love a good real estate show. I especially love a real estate show that shows me all the properties I will never, ever in my life be able to afford but can happily drool over on my TV screen. I started watching Netflix's Selling Sunset thinking this would be a new opportunity to gaze longingly at homes in the Hollywood Hills, but, reader, let me tell you, it's so much more than that. To be honest, the real estate takes a backseat to the drama, so if you're into HGTV but also love Real Housewives-style catfighting, then, well you're probably already watching the show, but if not, here's why you should be.
The show takes place in Hollywood and it's centered on The Oppenheim Group, a high-profile real estate brokerage run by twin brothers Brett and Jason Oppenheim. The stars of the show, though, are the ridiculously attractive women who sell all these multimillion-dollar properties across the Hollywood area. It's very important to get a clear picture of these women, so come along on this journey.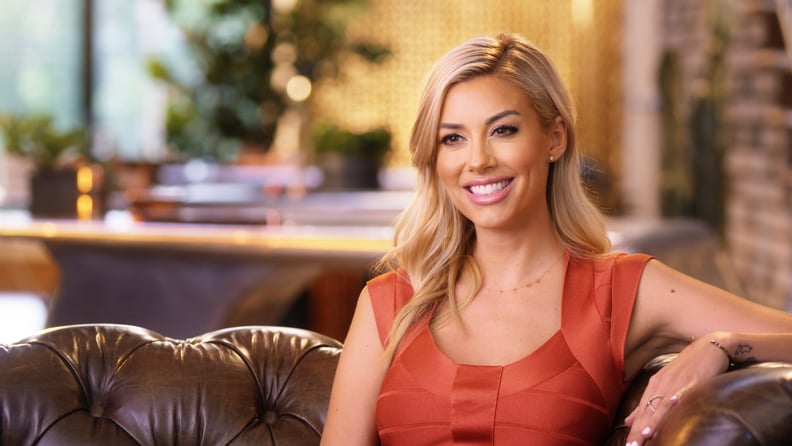 Heather: Heather is a flawlessly beautiful blonde whose boyfriend is several years younger than her and plays professional hockey overseas. She sometimes lets her personal life interfere with her professional life and she mostly does not get along with Christine.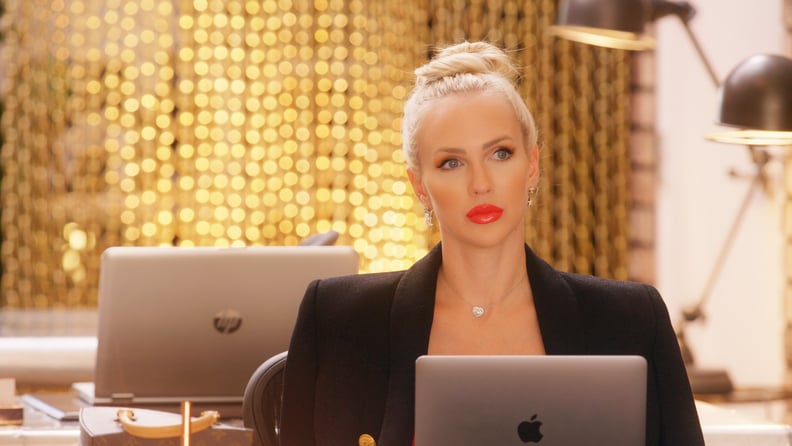 Christine: The "tough" girl of the group who speaks her mind and takes sh*t from absolutely no one. She sometimes gets along with people but also blows up at people easily and gets a little scary when drunk. Also a flawlessly beautiful blonde.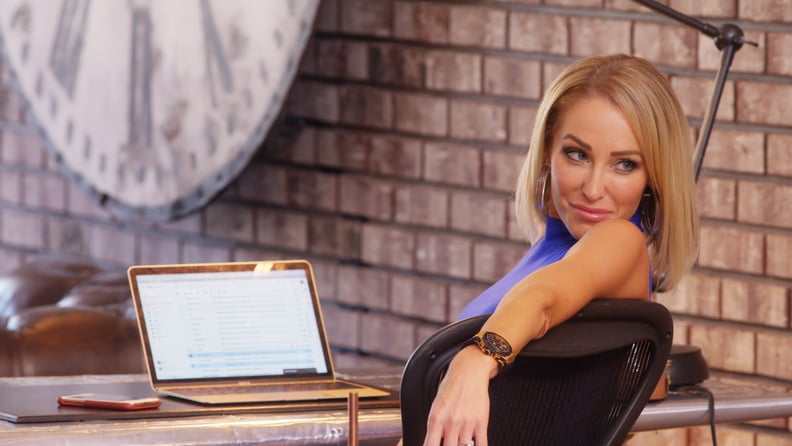 Mary: Believe it or not, Mary is a flawlessly beautiful blonde! She has a French fiancé who is barely older than her son. She's definitely an optimist but is also a beast at selling real estate.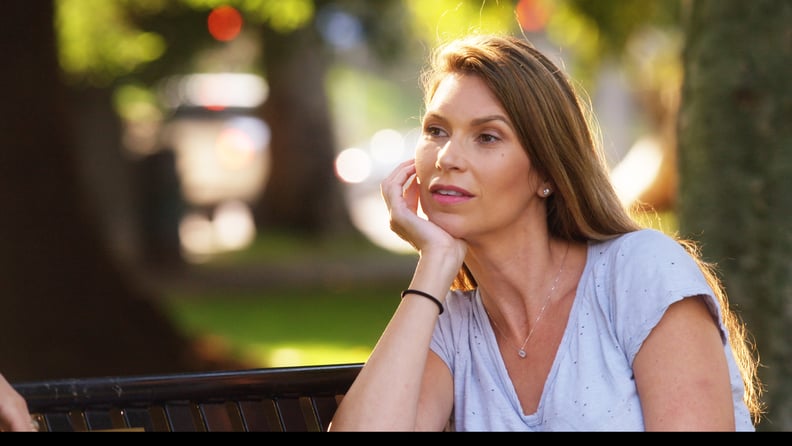 Maya: Maya's an Israeli goddess whose husband lives in Miami, yet they somehow make it work. She's easily the least dramatic of all the women, which makes her my favorite by far.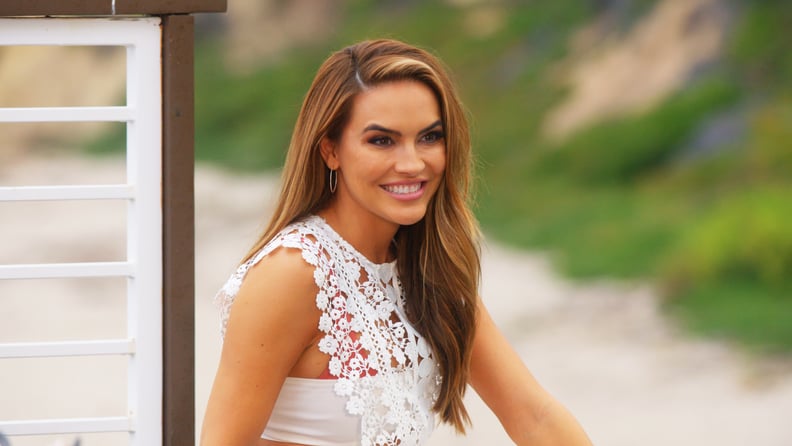 Chrishell: The former Mrs. Justin Hartley is the new girl at the brokerage who is probably way too nice for this group and spends the entire season trying to make friends only to be yelled at numerous times by Davina and Christine.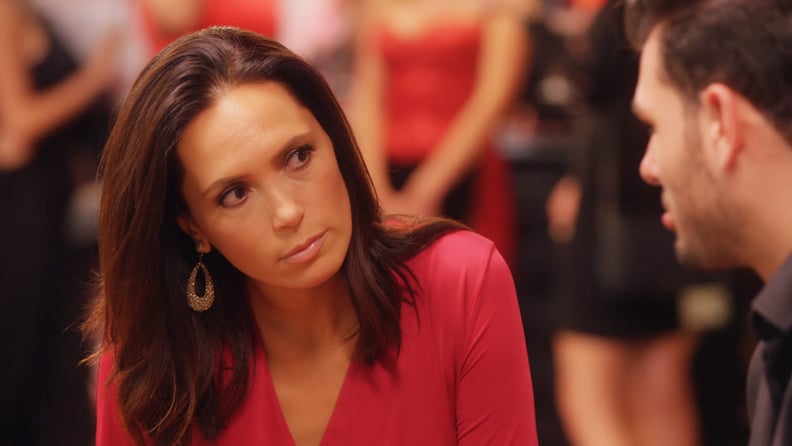 Davina: Davina is the epitome of that snotty girl in high school who made fun of you if you shopped at Walmart and absolutely sold you out to your enemies. Case in point: she sells Chrishell out to the rest of the group.
I know, that barely scratches the surface of each of these women, but come on, how badly do you want to know about Davina selling out Chrishell? The drama on the show is actually fairly low-key until the final episode of the first season, when there's drinking! And yelling! And name-calling! And crying! My favorite part about the explosive drama at the end is that it's Christine yelling at Chrishell for her being two-faced . . . literally a few episodes after Christine took Chrishell out for drinks and told her she was going to take her under her wing and have her back. Does Christine know what two-faced means? Or is she super familiar with being two-faced because she's also two-faced?
Who knows?!
If you're like me, the mansions will make you feel a little bit sh*tty about how much you haven't accomplished in life while sitting at home in your leased apartment just scraping by, but I love to see it!
Aside from the drama, there really are some beautiful homes on display in the show. If you're like me, the mansions will make you feel a little bit sh*tty about how much you haven't accomplished in life while sitting at home in your leased apartment just scraping by, but I love to see it! The show also conveniently gives you the stats on the houses, including how much the commission is, and I nearly spat out my off-brand La Croix at the numbers. A six-figure commission on one house! And yet Mary and Christine were roommates until Mary moved in with her boyfriend. That still baffles me, but maybe they just wanted to spend their money elsewhere rather than on beautiful homes of their own.
I have so many more questions about the show heading into the second season, and I hope some of them are answered as we head back to Hollywood with the flawlessly beautiful people of The Oppenheim Group. It hits Netflix on May 22, so you have time to binge the first season before then. If you have any clues as to how Christine shows houses in six-inch Louboutins without breaking an ankle, LMK.