It's Pretty Incredible That Sophie Turner Still Hasn't Seen the Game of Thrones Series Finale
Despite starring on one of the most highly anticipated series finales of all time, Sophie Turner still hasn't actually seen the ending of Game of Thrones. The actress, who got her big break portraying Sansa Stark on the HBO series, recently addressed the show's polarizing ending in an interview for the April 2020 issue of Elle.
"You can't make every fan happy."
"I haven't watched it," Turner candidly told the magazine. "I started watching when the last season started, and I was planning to watch the rest. But then I fell behind. And then I started reading all these comments online . . . " Though she's expressed feeling pleased with how Sansa's story wrapped up, Turner said some outcry is to be expected: "I feel like you are never going to have everybody be satisfied with the ending. Especially a show that's been going on for almost 10 years at that point. People have so many ideas of how they want it to end. You can't make every fan happy."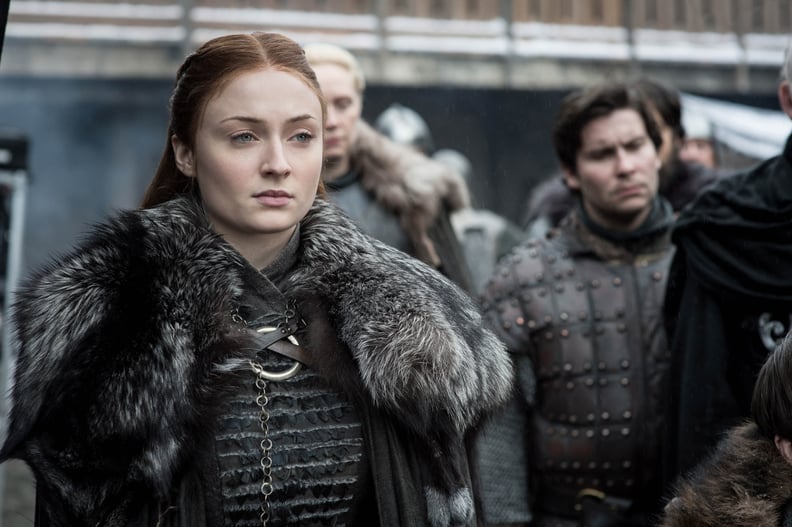 Turner's recent quotes echo her previous response to the finale criticism in a 2019 interview with The New York Times. Though she said she wasn't "surprised" by the backlash at the time, she did find it to be "disrespectful." Turner said, "So many people worked so, so hard on it, and for people to just rubbish it because it's not what they want to see is just disrespectful."
With Game of Thrones now in the rearview — and her new thriller series, Survive, premiering on Quibi in April — Turner has finally been able to process the show's lasting impact a bit more. "When it's happening, you don't realize you're among greatness: The people I was around. The atmosphere. The way they worked," she told Elle. "I was spoiled by that show completely. And I'll never have anything like it again. Nothing will be the same. And only now am I realizing that."