Hwang Dong-hyuk Came Up With Squid Game Over 10 Years Ago
Squid Game Director Hwang Dong-hyuk Is Living Proof of What Happens When You Don't Give Up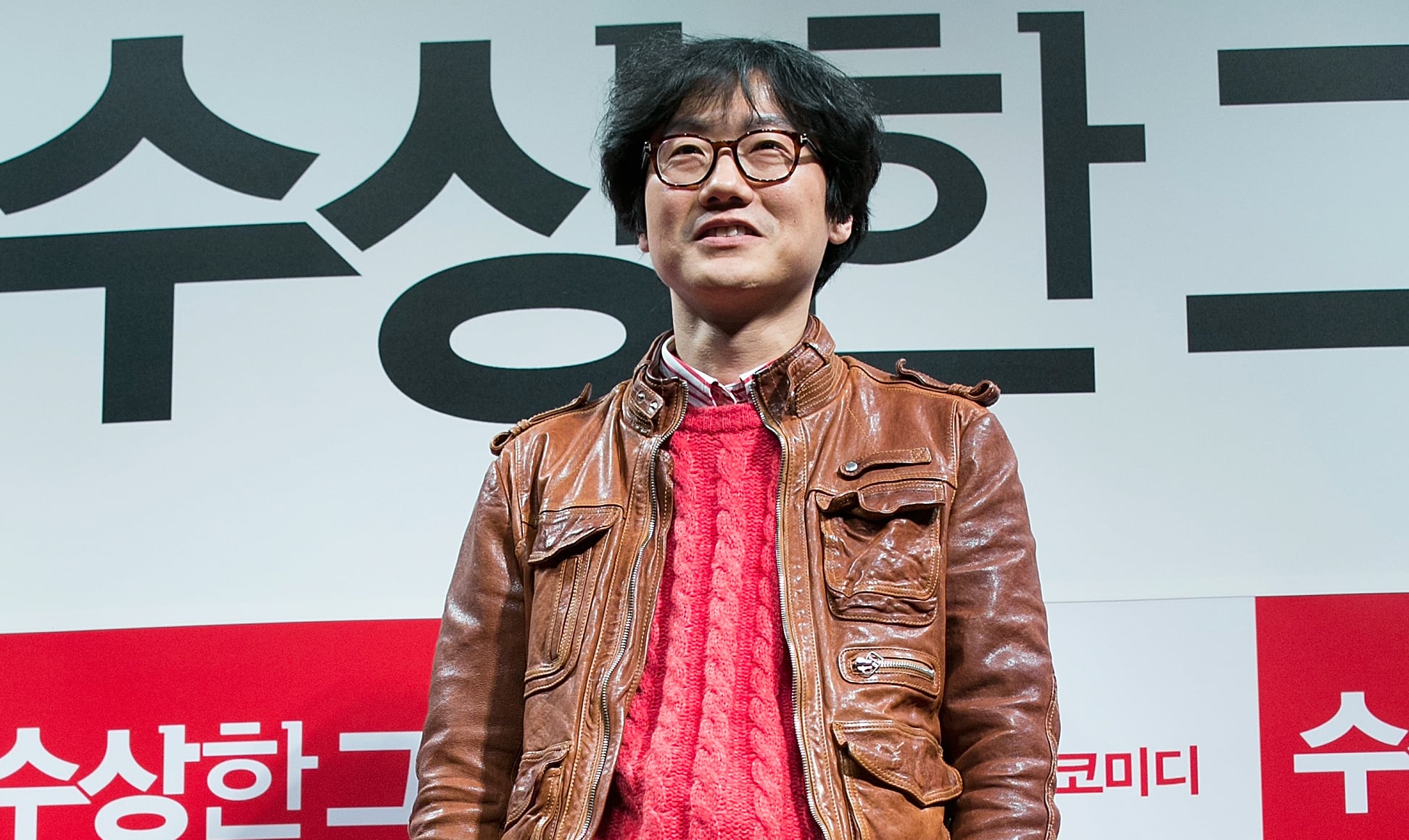 Squid Game is on its way to becoming Netflix's biggest show ever, but can you believe the series almost didn't happen? In a recent interview with The Korea Times, director Hwang Dong-hyuk revealed that he actually came up with the idea for the Netflix sensation in 2008, but he struggled with getting people on board because of its "bizarre" concept.
"After about 12 years, the world has changed into a place where such peculiar, violent survival stories are actually welcomed," he said. "People commented on how the series is relevant to real life. Sadly, the world has changed in that direction. The series' games that participants go crazy over align with people's desires to hit the jackpot with things like cryptocurrency, real estate and stocks. So many people have been able to empathize with the story."
Squid Game is a Korean dystopian drama that centers on a group of cash-strapped people competing in high-stakes children's games for the chance to win the equivalent of about $40 million. However, the reward comes with a huge risk, as the result of losing these games is sudden death. At the end, there is only one player standing and they take home the cash prize. When Dong-hyuk came up with the idea for the show, he was living with his mother and grandmother, but at one point, he had to take a break from writing the script to sell his laptop for $675 in cash. Netflix eventually picked up the series in 2019, and since its Sept. 17 premiere, it's become the top show in more than 90 countries. Dong-hyuk is living proof of what happens when you don't give up on your dreams.
Image Source: Getty / Han Myung-Gu