Why Wasn't Bridgerton Nominated For a Golden Globe in 2021?
Somehow the Golden Globes Snubbed Bridgerton, One of Netflix's Biggest Shows of 2020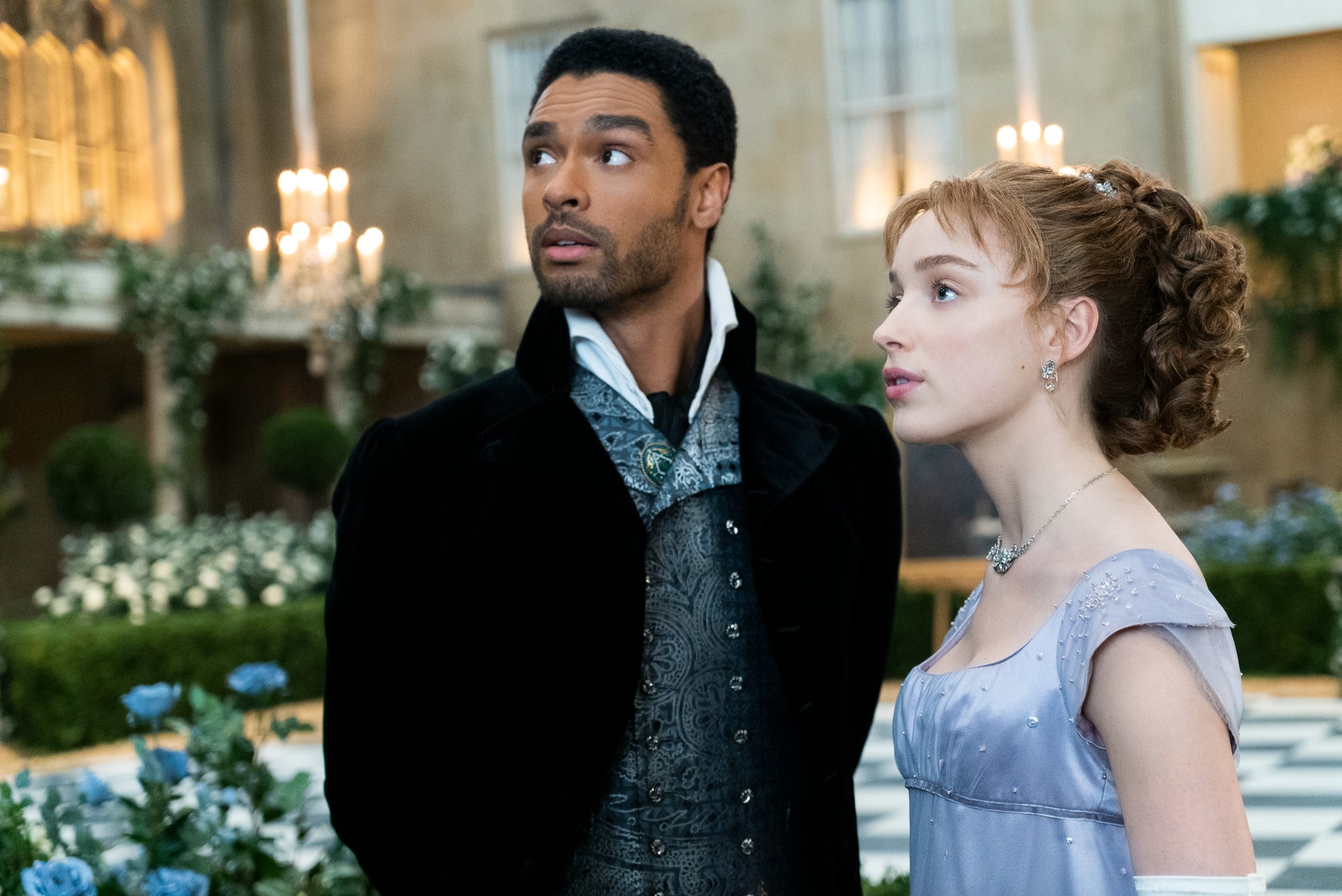 If you watched Netflix at all this past year, you're probably familiar with a "little show" called Bridgerton. The period drama based on Julia Quinn's novels first premiered last Christmas, and it quickly became the talk of the town for its Gossip Girl levels of drama and romance. As more people tuned in, it didn't take long for the Shondaland series to become a massive TV sensation, as it broke streaming records and charmed audiences with its stellar cast and steamy plot lines. So, it goes without saying that fans were shocked when it didn't earn a Golden Globe nomination on Feb. 3 . . . not a single one.
Before you ask, no, it isn't a matter of eligibility. The eligibility period for television programs was from Jan. 1, 2020 to Dec. 31, 2020, meaning that Bridgerton just made the mark. It is worth noting that nomination ballots were due on Jan. 12, possibly making it a quick turnaround for people to tune in, but if the rest of the world was able to fall in love with it in that short period of time, why couldn't members of the HFPA?
Ahead of the nominations, Bridgerton was a big contender among critics, which makes the snub even more surprising. Not only was the series met with positive reviews when it first dropped in December, but the original storyline and long list of breakout performers seemed to give it an advantage above the competition. Sure, the series was met with its fair share of criticism, but so were many of the other nominees this year.
Which brings me to my next point: how did Bridgerton get overlooked when so many other Netflix series were nominated? In comparison to past years, the Golden Globes seemed to favor even more streaming shows and movies this year. After all, Netflix was pretty much our entire life in 2020. Admittedly, the competition for best TV series drama was stiff this year — with critically acclaimed series like The Crown and Lovecraft Country in the mix — but in what world does Emily in Paris get a Golden Globe nomination and Bridgerton doesn't? Apparently, ours.
Don't get me wrong, I binge-watched all of Emily in Paris in one sitting and it was definitely one of my comfort shows while sheltering in place last year, but is it really Golden Globe worthy? Not when widely popular and well-received shows like Bridgerton (among many, many others) are getting snubbed. I guess the one glimmer of hope in all of this is that Bridgerton does have more chances to get the recognition it deserves. Not only is it eligible for the 2021 Emmys, but it's already been renewed for a second season.