40 Jams You Need For the Perfect Summer 2017 Soundtrack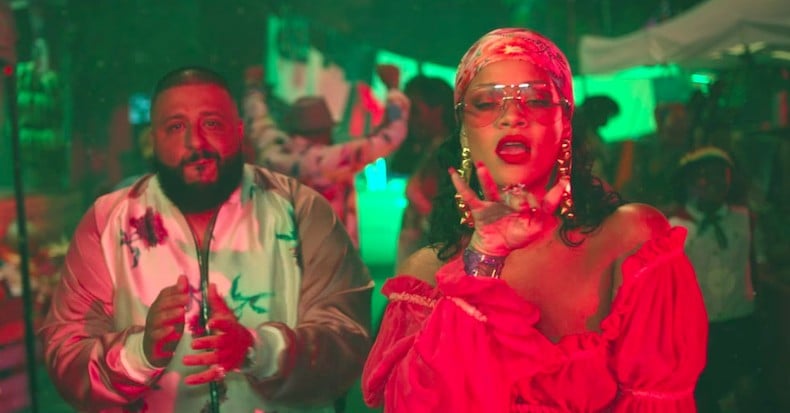 It's hard to believe that Summer is nearly over, but we're not letting the next month go by without making the most of it. Whether you're soaking up the sun before heading back to school or just grinding at the office every week to make it to a blissful "Summer Friday," we're all going to need the perfect playlist to help us keep the good vibes going. Below are some of the best jams out at the moment, and as the sunshine keeps on giving us those tan lines, we'll make sure to add some more tunes to our Spotify playlist for you (scroll all the way to the bottom to listen to it!).
01
"Rollin" by Calvin Harris, Future, and Khaled
02
"Not Enough" by Lido, THEY
03
"Champagne & Sunshine (Ellusive Remix)" by PLVTINUM, Tarro, and Ellusive
04
"Know No Better" by Major Lazor, Travis Scott, Camila Cabello, and Quavo
06
"Got a Little Drunk" by Madcon
07
"Give Love" by Andy Grammer, LunchMoney Lewis
08
"Call Me" by NEIKED, MIMI
10
"Vibe" by Frank Pierce, Famba, and Emily Bonabon
11
"Can't Believe" by Kranium, Famba, and Ty Dolla $ign
12
"Unforgettable" by French Montana, Swae Lee
13
"Let's Go (Tony Young Remix)" by Corey Ellis
14
"Low Battery" by PARTYNEXTDOOR
15
"You Gotta Be" by Kiera Weathers
16
"Luv Ya Better" by Hb Monte and Lumidee
17
"Mama" by Jonas Blue and William Singe
18
"Don't You Feel It" by Sub Focus and ALMA
19
"High on Humans" by Oh Wonder
20
"Don't Let Me Be Yours (Black Chiney Remix)" by Zara Larsson and Black Chiney
21
"Spread Love" by Goldroom
22
"Summer Air" by ItaloBrothers
25
"Flip the Rules" by Kae Sun
26
"California Dreamin" by Fontaine Ivory and Chelsea Perkins
28
"I Like Me Better" by Lauv
30
"Obsession" by Vice and Jon Bellion
32
"Temperamental Love" by Bridgit Mendler and Devontée
33
"One More Weekend" by Audien and MAX
34
"Tell Me" by AXSHN and Sofia Reyes
35
"Summer Hangover" by Nause and OMVR
36
"Lift Me Up (Michael Brun Remix)" by OneRepublic
37
"High Without Your Love (NAKID Remix)" by Loote
38
"Better" by Lil Yachty and Steffon Don
41
Listen to the whole playlist here!