Why Jason Should Have Left The Bachelorette
I Applaud Jason Foster For Leaving The Bachelorette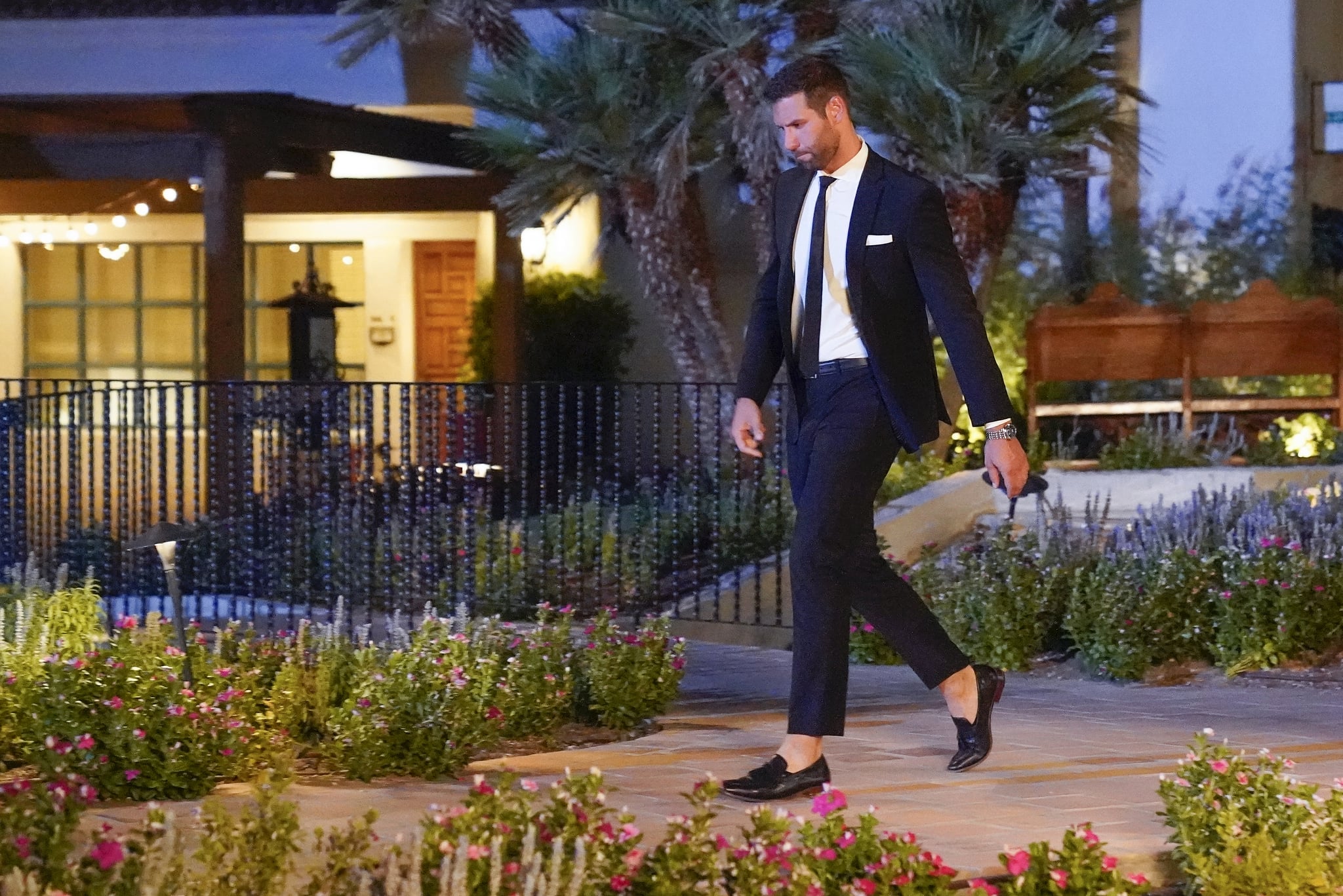 Image Source: ABC
Tayshia Adams still has yet to have her first rose ceremony as the new Bachelorette, but her pool of men has already dropped down from 20 to 19. On Tuesday night's episode, Jason Foster explained to Tayshia that he was leaving because he was still dealing with his feelings for Clare Crawley and he couldn't open his heart up to her.
"I took this journey not knowing what to expect and I let my walls down and I think I fell in love with Clare. And, unfortunately, she chose somebody else and my feelings were her for real," Jason said, referencing Clare's decision to leave the show to be with Dale Moss. "You deserve someone amazing. You deserve someone who is all in, and unfortunately, I can't do this anymore . . . I'm really sorry that I can't be here for you."
Tayshia may have been OK with Jason's choice to leave, but Bachelor Nation was certainly divided. While some simply couldn't wrap their heads around the fact that Jason had fallen in love with Clare after only one date (hey, crazier things have happened on the show), others (myself included) applauded him for being honest about his feelings for Clare and choosing to leave.
Instead of leading her on, Jason did the right thing by letting Tayshia know that he couldn't be fair to her and the Bachelorette process because he wasn't in the right headspace and couldn't give her his all. And you know what? His emotional awareness was actually quite refreshing coming from a contestant on The Bachelorette. Personally, I wouldn't want to date someone who was still hung up on their ex — or, even worse, still in love with them. I commend Jason for not trying to extend his five minutes of fame and knowing his time was up, and hopefully now he can heal his broken heart in private. However, when and if he is ready to date again, I wouldn't mind him being the next Bachelor, just saying.