The Bachelorette: What Is Tayshia Adams's Job?
Tayshia Adams Had a Few Different Jobs Before Taking on the Title of the Bachelorette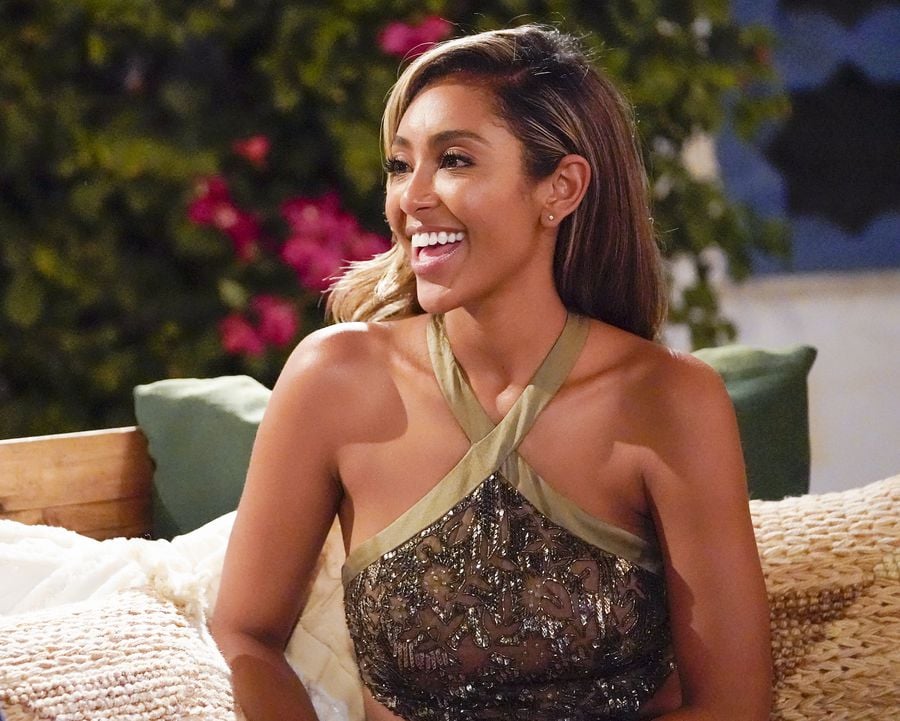 You may love Tayshia Adams, but do you know what she does for work — besides being the Bachelorette? If you remember back to when Tayshia appeared on Colton Underwood's season of The Bachelor, she was a phlebotomist. In her intro video for the show, she said she actually loves to "poke people's veins." Tayshia shared with Vulture in 2019 that she went to school to take on this career in medicine — which essentially saw her drawing blood from patients and wielding needles day in and day out.
However, while that's what Tayshia was up to when Bachelor Nation first met her, it's no longer what the current Bachelorette is doing. Actually, it's been a while since she was poking people with needles. She told Vulture she was no longer in phlebotomy. Even though she loved it, she said she had her sights set on another profession. "As much as I love it and went to school for it, my passion has always been in real estate, development, interior design, and architecture. I think I'm going to gravitate towards that. I'm currently working at an interior design firm, and I hope this blossoms and opens doors for my career."
Whether or not Tayshia's still dabbling in interior design is a bit of a mystery, but these days she's leaning into entertainment and influencing, like most stars of Bachelor Nation. She cohosts a podcast called Click Bait With Bachelor Nation and calls on her one million Instagram followers to boost her social media influencing. According to Distractify, Tayshia's even been a fitness instructor in the past, including at SoulCycle.
Now that she's caught up in being the Bachelorette, we imagine she'll be plenty busy with appearances and being the latest face of the franchise. In the future, though, finding clients for real estate and interior design should be a little easier with her high-profile appearance on The Bachelorette — if she decides that's the career she wants to stick with!