The Boys: Who Voices The Deep's Gills in Season 2?
The Boys: We Finally Know What Patton Oswalt's Secret Role Is — and It's Not a New Hero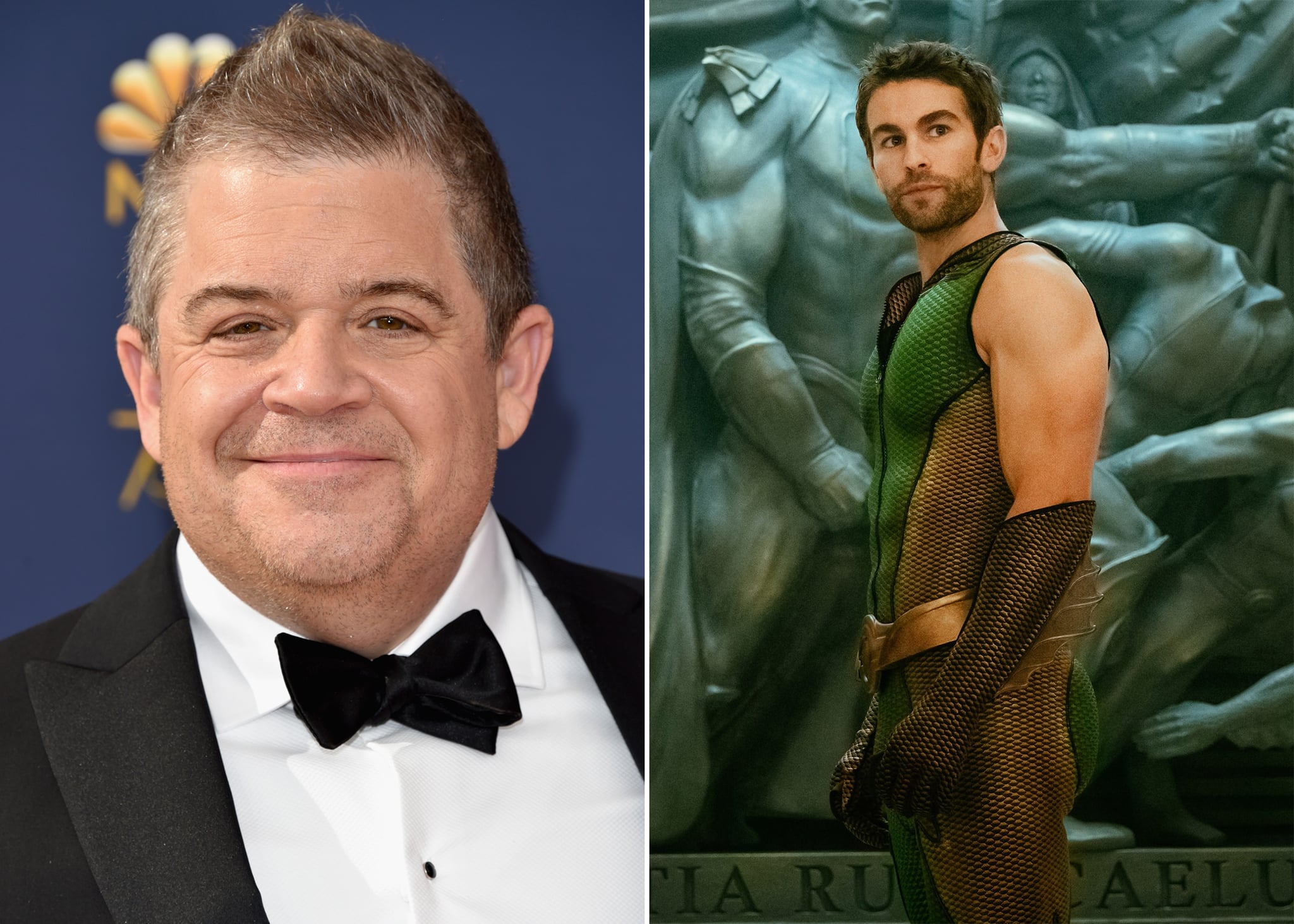 Image Source: Getty / John Shearer Everett Collection
When it was first reported back in 2019 that comedian Patton Oswalt would be joining season two of The Boys in a secret role, people speculated that he'd be either a new member of The Boys or a member of one of the other hero teams from the comics. Although I was hoping he'd be The Legend, a former Vought employee who helps Butcher to blackmail the supes, in episode two, titled "Proper Preparation and Planning," it's finally revealed that he's actually the voice of The Deep's (Chace Crawford) gills.
Sadly, it seems this is only a cameo. The Deep hasn't gained a new power, he merely starts tripping on tea given to him by the Church of the Collective — leading to an interesting duet between The Deep and his gills — in the hopes that he'll finally accept his body. Given that showrunner Eric Kripke tweeted about what an amazing job Oswalt did, maybe we'll actually get to SEE him on the show next season.
Thank you @pattonoswalt, that was AMAZING! #TheBoysTV #Season2 #SecretRole@TheBoysTV #TheBoys @PrimeVideo #SPNFamiIy pic.twitter.com/y47quxLCgR

— Eric Kripke (@therealKripke) October 17, 2019