The Dropout: What Happened to Ana Arriola?
Ana Arriola Has Led a Private Life Since Leaving Theranos
Watch out! This post contains spoilers.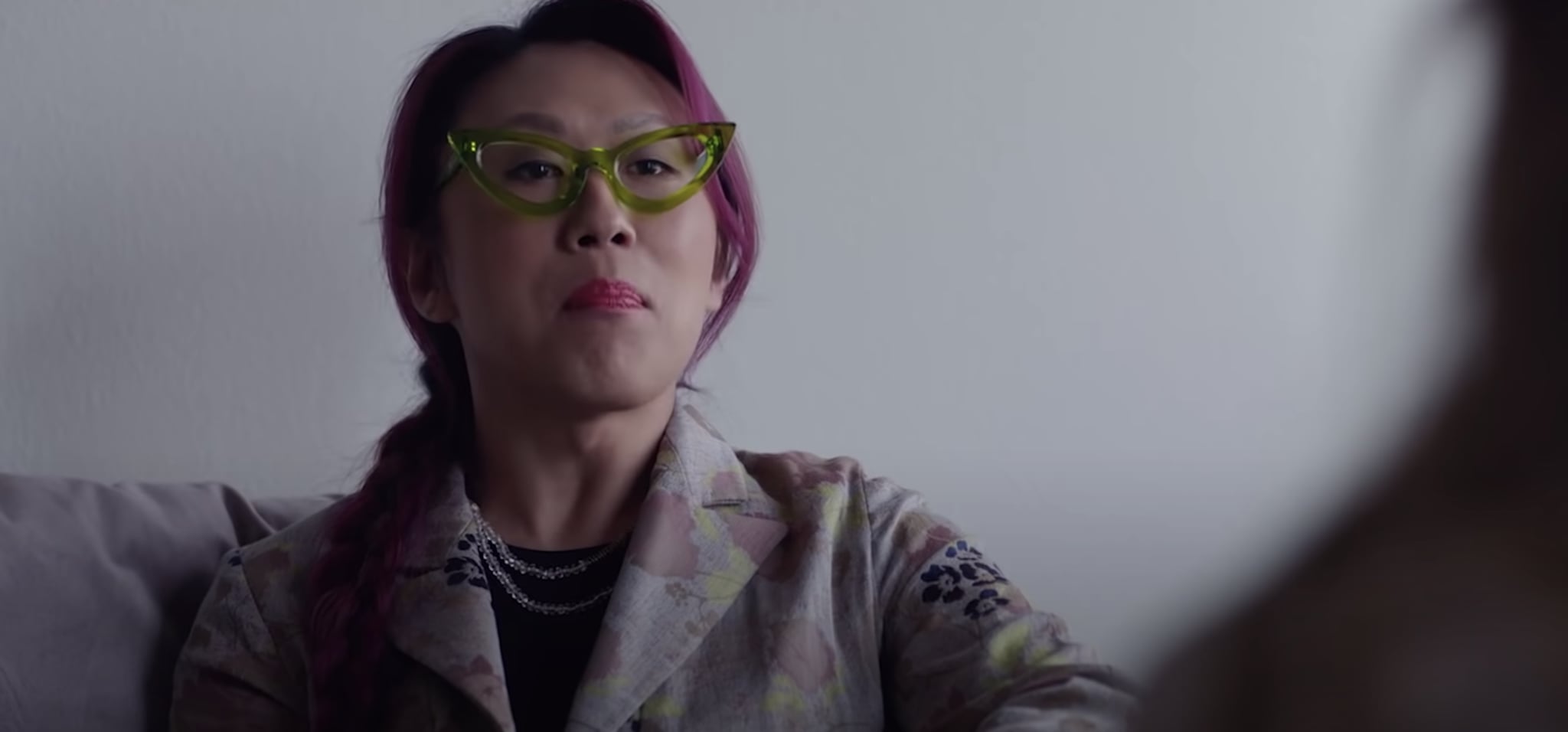 Image Source: YouTube user Hulu
"The Dropout" has begun unraveling the fraud scandal behind Elizabeth Holmes's tech company Theranos. The new Hulu limited series, which premiered on March 3, debuted three new episodes upon its arrival, introducing the many players involved, both voluntarily and involuntarily, in the healthcare startup's scheme. One character that sticks out in episode three is former Theranos chief design architect Ana Arriola (played by Nicky Endres). Arriola only lasts four months with the company, but many are wondering what happened to them after their departure.
Prior to joining Theranos, Arriola worked as a senior product line manager at Apple, where she helped design the first iPhone. As seen in "The Dropout," Holmes poaches them from the tech giant; surprisingly convincing them to join her team before she even got Theranos's product to work. But it's no shock that Arriola eventually grows suspicious of what's happening behind the scenes.
What ultimately makes Arriola walk away from Theranos is a shocking discovery that wouldn't be revealed until years later: Holmes was running tests on cancer patients with a faulty Theranos prototype. "That goes against everything I believe in and I have a moral obligation to talk to you about the ethics," Arriola says in "The Dropout."
In real life, Arriola has stayed out of the public eye and hasn't done any interviews about Theranos or Holmes since leaving the company. Meanwhile, Holmes was recently convicted of three charges of wire fraud and one count of conspiracy to commit wire fraud by lying to investors, while Sunny Balwani is currently facing fraud charges with his trial set to start next week.