The Kardashians Season 3: Trailer, Release Date
Kourtney and Kim Are Really Not Getting Along in the Trailer For "The Kardashians" Season 3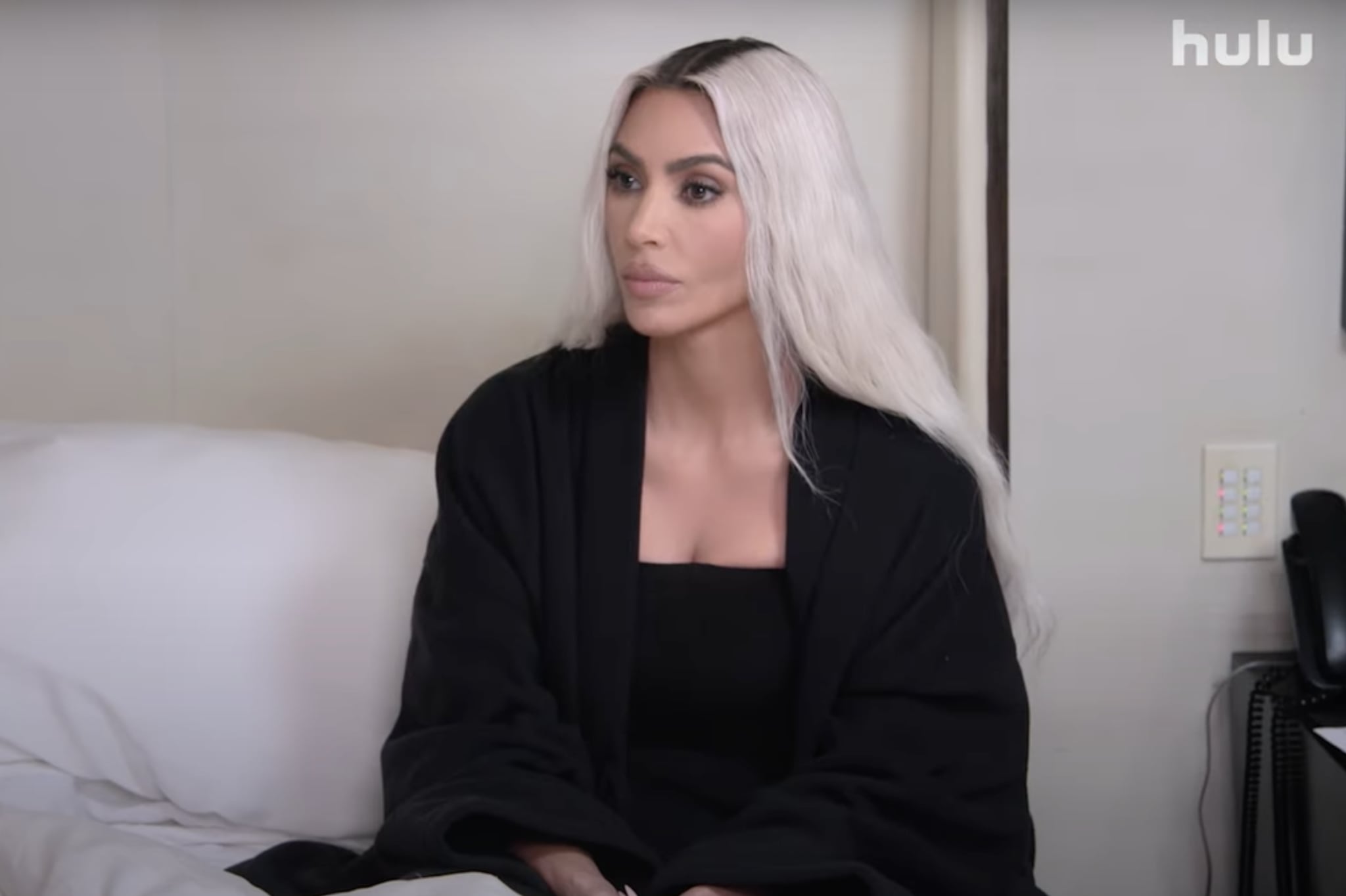 Image Source: YouTube user Hulu
Where there's smoke, there's fire. Amid internet speculation about the status of Kim and Kourtney Kardashian's relationship, the new trailer for "The Kardashians" season three reveals that the sisters were recently at odds over the latter's wedding festivities.
In the clip — which also shows Kim have an emotional breakdown about her split from boyfriend Pete Davidson, and teases the return of Scott Disick after he was mostly absent in season two — Kendall Jenner is seen asking Kim about the situation with Kourtney. The footage then cuts to Kourtney saying in an interview, "My sister used my wedding as a business opportunity." Kim partnered with Dolce & Gabbana after the fashion house hosted Kourtney and Travis Barker's Italy wedding in May, which seems to be the source of the women's disagreement.
"She's mad at me?" Kim asks at one point, later saying, "I'm really confused how this narrative came into her head, like I couldn't have been more mindful."
Kourtney is later heard saying of Kim that their disagreement is not a misunderstanding, but rather, "It's who she is to her core."
The Kardashian-Jenner clan previously teased season three in a March 27 trailer. The upcoming season will be anything but "mild," "relaxing," or "serene." The synopsis for season three says, "The cameras return as Kris, Kourtney, Kim, Khloé, Kendall, and Kylie invite viewers back into their lives as they navigate motherhood, coparenting, and building their own empires." However, their bonds "will be tested" as tensions amongst the family arise.
Season three of "The Kardashians" will arrive just six months after the show concluded its second season in November 2022. Though the finale wasn't as explosive as viewers expected it to be, season two was filled with new revelations about the Kardashian family — some around Khloé's son, her second child whom she welcomed with ex Tristan Thompson via surrogate in August 2022. News of her son's arrival broke just weeks before "The Kardashians" premiered season two, with producers seemingly adding new confessional footage to touch on Khloé's reaction to the public reveal.
While season two of "The Kardashians" dug into Kourtney and Barker's nuptials and Kylie's second pregnancy, viewers will certainly be pleased to see the show address Kim's once-blossoming relationship with Pete Davidson, as the pair broke up in August 2022.
Read ahead for everything we know about the show's third season so far.
"The Kardashians" Season 3 Trailer
"The Kardashians" Season 3 Release Date
The series will return for its third season on May 25.
Who Will Appear in "The Kardashians" Season 3?
According to Hulu, Kris Jenner, Kourtney, Kim, Khloé, Kendall, and Kylie are all confirmed for season three. It seems Barker, Thompson, and Disick will also return to the show, per the season three teaser and trailer. At this time, it's unclear who else will pop up during the new season.